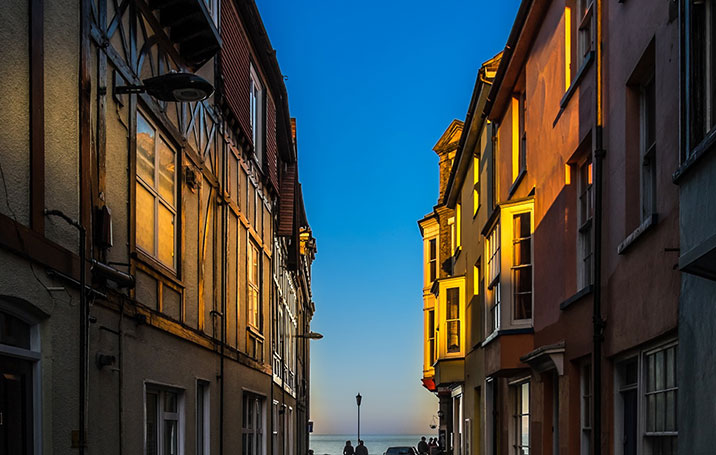 They used Pinterest to explore a new city
Join Pinterest to find all the things that inspire you.
50+
billion Pins
to explore
15
seconds to
sign up (free!)
Essence!!
My favorite fragrance!
---
"L'acqua della regina" by Santa Maria Novella.
Di Kyoto, Fragrance, Fashion, Maria Novella, Florence, Santamarianovella, Essence, Perfume, Santa Maria
Santa Maria Novella ..Citta` di Kyoto A soft quiet incense..subtle serenity. I remember Florence and what it felt like buying this there <3
Gaiac 10 (2008) by Le Labo. Gaiacwood, Musks Cedar Olibanum
Big Le, Le Labo, Parfum Gaiac, Tokyo Exclusively, Labo Gaiac, Gaiac 10, 10 Tokyo, Products, Les Avi
Le Labo "Gaiac 10" Tokyo Exclusive (東京限定の香り)
Let me tell you that I am a big Le Labo f
Iris 39 Le Labo for women and men. powdery floral woody musky patchouli
Fragrance, Labo Vetiv, Labo Iris, Lotions, 100Ml 220, Le Labo, Perfume Bottle, Beauty, Labo Fleur
Le Labo Labdanum 18 100ml ($220) ❤ liked on Polyvore
Vetiver 46 by Le Labo (2006) - Basenotes Fragrance Directory
le labo fleur d'oranger 27. closest thing to perfection. amazing in fall/winter. http://www.lelabofragrances.com/
Le Labo Vetiver 46.
le labo iris 39
L'Eau de Chloe Chloe for women. citrus rose patchouli fresh warm spicy
L Eau De, Fragrance, Leau De, De Chloé, Chloe Eau, Dechloé, Chloe Leau, Beauty, De Chloe
Chloe L´ Eau De ChloÉ
L'Eau De Chloe for Women Gift Set - 2.5 oz EDT Spray + 2.5 oz Body Lotion + 2.5 oz Shower Gel by Chloe. $92.99. Gift Set - 2.5 oz EDT Spray + 2.5 oz Body Lotion + 2.5 oz Shower Gel. This Gift Set is 100% original.. L'Eau De Chloe is recommended for daytime or casual use. Chloe launched L'Eau de Chloe in February 2012. L'Eau de Chloe is a new light, refreshing and brilliant version of the original Chloe Eau de Parfum from 2008. The fragrance is announced as spring...
L'Eau de Chloe EDT. For lovers of all things citrus, a modern, fresh twist on the signature Chloe fragrance - it looks like freshly squeezed lime juice. Perfect for summer days and laid back, minimal scent-wearing. Fresh, citrusy, beautiful.
Purple Water Asprey London for women and men. citrus, fresh spicy, aromatic, woody, whitefloralgreen
Purple Water, Fragrance Blends, Beauty Products, Citrus Fragrance, Asprey Purple, Favorit Fragrance, Asprey London, Asprey Fragrance, Cats Accessories
Asprey Purple Water - a fresh citrus fragrance blended with spicy undertones to give it strength and stature. Top notes are fresh and zesty with lemon, mandarin and jacaranda. Heart notes: orange flower, basil and ginger. Base notes of vetiver root, pepper, and musk
Acqua Universalis Maison Francis Kurkdjian for women and men MAIN ACCORDS citrus floral aromatic musky woody
Le Matin, Aqua Universalis, Cologne Pour, Maison Francis, Kurkdjian Paris, Essence, Perfume, Kurkdjian Aqua, Francis Kurkdjian
Maison Francis Kurkdjian Paris Aqua Universalis is one of my all time favorites. This scent is so light and fresh and perfect for summer! And it is available at Bergdorf's!
This is now my favorite! The best perfume ever! Aqua Universalis NM Beauty Award Finalist 2014 by Maison Francis Kurkdjian at Neiman Marcus.
Maison Francis Kurkdjian Aqua Universalis A Water for all uses, for everything and everyone: for all things for all days. Notes include: Bergamote and Lemon from Sicily White Bouquet (Lily of the Valley and sweet mock orange) Light and Musky Wood
"Angel" by Thierry Mugler Perfume. Claim your wings with a delicious, heavenly spritz of Angel perfume by Thierry Mugler. Brought to you by the popular French fashion designer Thierry Mugler, Angel was first bottled in 1992 and features an uplifting and spirited blend of sweet, floral scents. Angel perfume by Thierry Mugler features dreamy notes with a sweet coconut and flowery jasmine opening that drifts into a heart of yummy honey before a spicy finish of patchouli and bergamot.
Favorit Things, Fragrance, Angelperfume, Parfum Sprays, Perfume, Mugler Angel, Thierry Mugler, Angel Perfume, Water
Angel Perfume by Thierry Mugler for Women, Eau De Parfum Spray, 3.5 oz / 104 ml Eau De Parfum Refill | Your #1 Source for Beauty Products
Angel Perfume 1.7 oz Eau De Parfum Spray #AngelPerfume
Antonia's Flowers Eau de Toilette A spirited spring bouquet with a top note of freesia interspersed with jasmine, magnolia and lily.
Flower Antonia, Antonia Flower, Flower Perfume, Flower Eau, Antonia S Flowers, Best Perfume, Favorit Perfume, So Sweet, Water
antonia's flowers perfume
nothing smells so sweet....
The best perfume on Earth!
My favorite perfume!
Antonia's Flowers Antonia's Flowers Eau de Parfum: rated 3.7 out of 5 by MakeupAlley.com members. Read 15 member reviews.
Azuree Pure Estée Lauder for women
The Perfume, Lauder Azurée, Estée Lauder, Lauder Perfume, Puree Fragrance, Fragrance Sprays, Esté Lauder, Mis Perfumes, Aldehyd Perfume
Estée Lauder 'Azurée' Pure Fragrance Spray - another scent I adore, but once again, the family doesn't...
Azuree Pure Estée Lauder perfume - a fragrance for women 1969
Knowing Estée Lauder for women.
Estes Lauder, Parfum Sprays, Beauty Products, Este Lauder, Perfume, Sprays 2 5, Esté Lauder, Water
Knowing, by Estée Lauder