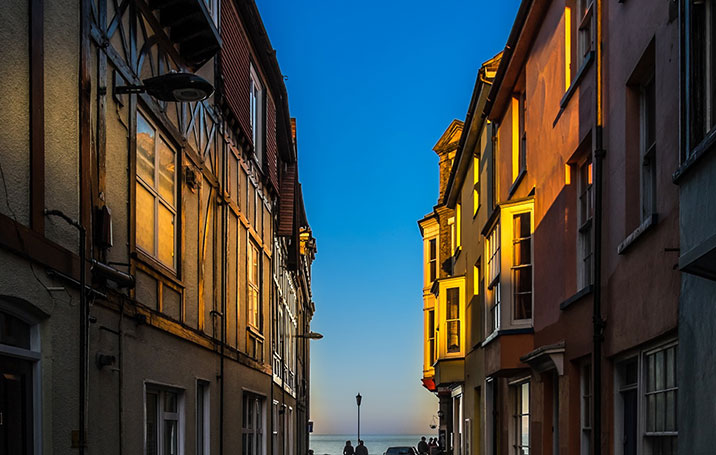 They used Pinterest to explore a new city
Join Pinterest to find all the things that inspire you.
50+
billion Pins
to explore
15
seconds to
sign up (free!)
If I had a million dollars..
---
Back to
If I had a million dollars..
If I had a million dollars..
A hot tub with a bar counter. Yes please!
Backyard With Hot Tubs, Backyard Hot Tubs Ideas, Dreams, Hot Tubs Bar, Bar Counter, Outdoor Fireplaces, Backyard Ideas With Hot Tubs, Amazing Ideas, Spa
A hot tub with a bar counter. A girl can dream! Love the outdoor fireplace too.
Someone has been in my dreams again!! A hot tub with a bar counter. Amazing idea.
Spa with bar counter :)
Hot tub bar counter
In ground trampoline!
Inground Pools Landscape, Backyard Design With A Pools, Built In, Backyard Design For Kids, Kids Backyard Pools, Dreams House, Great Ideas, In Ground Trampolines, Inground Trampolines
inground trampoline, great idea!
umm my life would be complete. built in ground trampoline?? oh my goodness.
in ground trampoline - what a great idea -if I got to build my dream house!
AHH!
My Dreams Home, Window, Home Floors Plans, Front Yard, Future House, Dreams House, Design, Front Porches, Dreamhous
Cool Homes, floor plans and blueprints. My future home could be here:) Dream House.
very pretty, love the textures and windows... wondering if we could take some design elements from this and incorporate into ours...
dream house- love windows and lawn!
My dream home! Large picture windows, great front porch, and inviting double front doors!
home with a semi wrap around porch. This is beautiful. If that porch goes around to the back of the house this would be perfect. #House #Home #Luxury #Design #Idea #DreamHouse
Future house
Very cool mix of modern & Craftsman style, tons of windows, love the huge front yard!
Starscape sky
Idea, My Rooms, Starry Ceilings, Nurseries, Night Lights, Starry Night, Stars Ceilings, Baby Rooms, Kids Rooms
starry night ceiling. Wow! I love this idea for a baby room.
Star Ceiling - What a fun idea for the kids rooms.. No more night lights
Star Ceiling - they say Love this idea in a nursery i say love this idea for MY room lol
Fibre Optic Starry Night. Love this for a nursery night light idea.
Starry ceiling! Such a great idea for a kids room, an alternative to standard night lights.
open kitchen
Floors Plans, Dreams Kitchens, Outdoor Living, Stones Wall, Napa Valley, Outdoor Kitchens, Vaulted Ceilings, Open Kitchens, Sliding Doors
kitchen open to the outside...this is a dream kitchen! If you enjoy cooking and the outdoors, like I do. ;)
yountville residence floor plan napa valley by backen, gillam - Google Search
Open sliding doors create space
Outdoor kitchen idea.
love the vaulted ceilings in this open kitchen!
stone wall
outdoor living
Open Kitchen
Beautiful Kitchens, Spears Kitchens, Eating Places, Eating House'S, Celebrities House, Eatery, Open Kitchens, Britney Kitchens, Britney Spears
Open Kitchen 2
Britney Spears kitchen
check out more celebrity houses here at PropertyGuru : http://www.propertyguru.com.sg/lifestyle/article/4/4-unimpressive-celebrity-homes
britney kitchen
open kitchen
Sarah Richardson, Dreams Kitchens, Sarahrichardson, Kitchens Ideas, Open Floors Plans, House, Open Kitchens, White Cabinets, White Kitchens
Sarah Richardson show house kitchen dk floor white cabinets
Open Kitchen | Sarah Richardson Design
@SarahRichardson, will you please design my house?
Dream Kitchen by Sarah Richardson Designer
One of my favorite kitchen ideas!! I love this kitchen and informal dining area. I especially appreciate the sitting area with the fireplace. It reminds me of the homes long ago that had hearth rooms. This area really brings the entire group of family and friends together! I would possibly have the cupboards or island a contrasting color to bring depth to the room. I also like the neutral green shade of the curtains. Wonderful idea for our house!
Sarah Richardson open floor plan beauty
Classic white kitchen makes me want to cook. Sarah Richardson
Open kitchen
Floors Plans, Kitchens Design, Dreams Kitchens, Interiors Design, Kitchens Ideas, Vaulted Ceilings, Open Kitchens, White Cabinets, White Kitchens
White Kitchen Design Kathleen Hay Home Interior Design And
Huge modern kitchen design Kitchen Ideas
White kitchen with open floor plan.
No need to search any further - my dream kitchen. Light, spacious, and elegant. Could see the family revolving around this great central space. lake. home decor and interior decorating ideas. white cabinets. kitchen. lake home
Vaulted ceiling, pendants in #kitchen design #kitchen decorating #kitchen design #kitchen interior
nice, open kitchen
Cabinets, Green Home, Decor Ideas, Barstools, Green Accent, Small Kitchens, Colors, Kitchens Ideas, Bar Stools
*countertop color* 15 Cottage Kitchens: In the 2008 HGTV Green Home, designer Linda Woodrum expertly blended a seaside palette of gray cabinets and beige countertops, and pumped it up with apple-colored cushions on the barstools. From DIYnetwork.com
apple green accent color for the bar stools
Small Kitchen Cabinet Top Decoration Ideas
colored kitchen cabinets | Cream Colored Kitchen Cabinets Cream Kitchen Ideas
Beautiful Kitchen....love the pop of color from the green bar stools. SMALL KITCHEN GOOD SPACE
open concept kitchen
Kitchens Window, Green Stools, Decor Ideas, Open Concept Kitchens, House Ideas, Kitchens Pictures, Dining Inspiration, Open Plans Kitchens, Open Kitchens
open kitchen to living room?
Kitchen Island with lime green stools
Quirky kitchen | Kitchen decorating ideas | Wall art | housetohome.co.uk
Layout kitchen window opens to garden
#dressing rooms
Mariah Carey, Dreams Closet, Dreams House, Shoes Collection, Shoecloset, Mariahcarey, Shoes Storage, Shoes Closet, Walks In
walk in shoe closet, this is what a call my dream closet and it not even showing the clothing side :P
Mariah Carey "I have about 1,000 pairs of shoes. But lots are in storage," says the Grammy-winning singer. The glamour girl keeps her designer stilettos, wedges and boots uncluttered and artfully on display in her 12,000-square-foot Manhattan triplex. With the help of renowned N.Y.C. decorator Mario Buatta, Carey designed the gold-leaf and bleached-wood floor in the shoe closet. "Like Louis Vuitton luggage," she says, "it will only look better over time." #MariahCarey #ShoeCloset #Luxury
Mariah Carey keeps her huge designer shoe collection in her 12,000-square-foot Manhattan triplex. Carey designed the gold-leaf and bleached-wood floor in the shoe closet. "Like Louis Vuitton luggage," she says, "it will only look better over time." (Source: Instyle)
For my dream house, walk in shoe closet
closets - tufted, chair, chandelier, shoes, boots, shoe cabinet, shoe cabinets, shoe shelves, shelves for shoes, shoe storage, shoe closet, closet shoe shelves, shoe racks, closet shoe racks, shoe closet, walk in shoe closet,
Reading Niche
Hiding Places, Idea, Dreams House, Reading Corner, Reading Nooks, Beds Nooks, Window Seats, Reading Spots, Cozy Beds
Great reading nook hiding place!
A whole new idea for a window seat
Super unique reading nook... or nap spot. Needs shelves for reading spot.
Reading corner: bay window idea
Bed Nook and Reading Nook Decoration Ideas
reading nook! necessary in dream house
Cozy Bed Nook