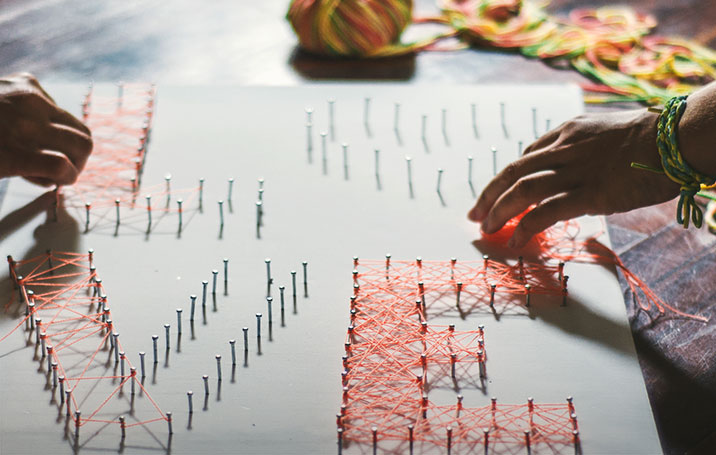 They used Pinterest to find new ways to DIY
Join Pinterest to find all the things that inspire you.
50+
billion Pins
to explore
15
seconds to
sign up (free!)
The Breakfast Club
80S, The Breakfast Club, John Hugh, Things, Favorit Movies, Thebreakfastclub, Best Movies, 80 S, High Schools
The Breakfast Club :) I used to sleep like this, in and on random things of my college campus
The Breakfast Club, favorite movie!
The Breakfast Club ONE of my favorite 80s movie
thebreakfastclub
The Breakfast Club - best movie ever about life in high school.
The Breakfast Club, John Hughes
Batman y Superman: La evolución de sus logos y trajes | Cómics
Batmanevolution, Batmanlogo, The Batman, Bats, Thebatman, Logos Evolution, Batman Evolution, Batman Logos, Superhero
"I'm Batman" "No, I'm Batman!" : Limited edition poster signed and stamped by Cathryn Lavery. A comprehensive and extensive chart of the Batman logo evolution, spanning over 72 years from 1940 - 2012 to map the transformation of a timeless hero. #Batman #Bat #CathrynLavery CalmTheHam.com
#Batmanevolution
The evolution of the Batman logo. #deepcor #DC #comics #batman #evolution #batmanlogo #film #entertainment
claddagh wedding rings
Running Shoes, Claddagh Rings, Dreams Wedding, Future Husband, Wedding Band, Dreams Rings, Future Wedding, Irish Wedding Rings, Engagement Rings
claddagh ring.. Future wedding ring
Alright future husband made it easy for ya ( A Claddagh ring to represent love, loyalty and friendship.)
claddagh ring (Irish wedding rings) MY DREAM RING!!!!!
claddagh ring (Irish wedding rings) my dream wedding ring...irish lol
claddagh ring (Irish wedding rings) wedding band and engagement ring for @Staci Phipps
Better believe it! ;)
Thoughts, Remember This, Lifetime Kindness, Lifetime Woman, Girls Quotes, Truths, Word, Inspiration Quotes, True Stories
Lifetime woman
¡True story!
quote quotes quotations sayings thoughts lyrics words citate versuri cuvinte incognito7dcv incognito710 #quote #quotes #quotations #sayings #thoughts #lyrics #words #citate #versuri #cuvinte #incognito7dcv #incognito710 396438_453934717979277_892435252_n.jpg (512×341)
No matter how long and how hard you search, or how your searching hurts me, you will find this to be your ultimate truth.
inspirational quotes
Bry you better remember this!
I am not a one in a million girl. I am a once in a lifetime kind of woman.Country Girl Quotes And Sayings | Images Of Country Girl Quotes And Sayings Kootation Com Quotepaty ...
ha ha ha ha
Tees Shirts, Baseb Shirts, Best Friends, Totes Bags, Luke Bryans, Kids Tees, Baseb Tees, T Shirts, Baseb Mom
keep calm & shake it for luke bryan... yes!
DIAMONDS ARE A GIRL'S BEST FRIEND - glamfoxx.com - Skreened T-shirts, Organic Shirts, Hoodies, Kids Tees, Baby One-Pieces and Tote Bags on Wanelo
Mulan came out in 1997
Favorit Disney, Mulan Movies, Favorit Movies Thi, Favorit Movies Show, Movies Tv, Classic Art, Movies Poster, Favorit Tv, Best Disney Movies
Best Disney movie
This is great classic art
Mulan. One of my favorite Disney movies!
Mulan movie poster
Ghost was the top selling movie in 1990
Film, Patrick'S Swayze, Patrick Swayze, Favorite Movies, Ghosts 1990, Movie Poster, Ghosts Movies, Favorit Movies, Demi Moore
Ghost (1990) most favorite movie ever and still makes me cry everytime
#GHOST #MOVIE #POSTER #DRAMA #THRILLER #FANTASY #ROMANCE #MYSTERY #CHEAP #REPRINTS #ILOVETHISMOVIE #ILOVEMOVIES #ILOVEPOSTERS
Ghost 1990 Starring Patrick Swayze, Demi Moore and Whoopie Goldberg (won the Oscar for Best Actress in a Supporting Role). A Film that was both funny and sad
beatles
Fav Band, Books Movies Music Tv, Fi Music, Paul, Creative, Grafisk Inspiration, Beatles Party, Beatles Fever, Beatles I
My all time fav band!!
Chwee
Carrie Fisher, Princessleia, Starwar, Stars War, Star Wars, Afghans, Afghans Hound, Empire Strike, Read Princesses
#starwars #behindthescenes #princessleia #chewbacca
Princess Leia (Carrie Fisher) and Chewbacca (Peter Mayhew) - Star Wars Empire Strikes Back Behind the Scenes
Leia (Carrie Fisher) from Star Wars #starwars #leia #skywalker #chewbacca #wookie #sciefi #sciencefiction #photo