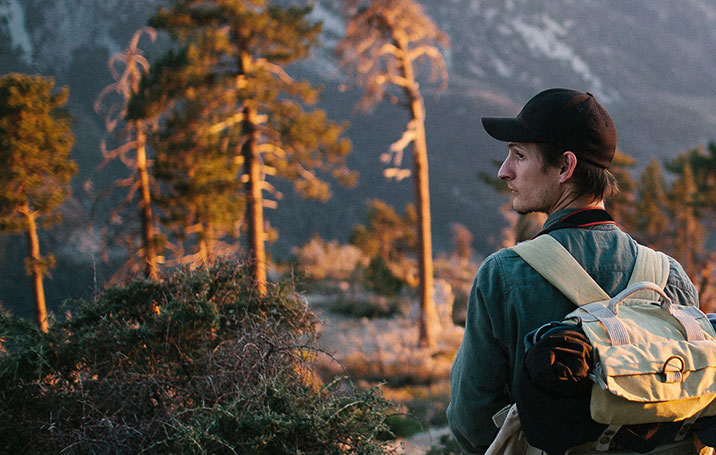 He used Pinterest to explore new campsites
Join Pinterest to find (and save!) all the things that inspire you.
50+
billion Pins
to explore
15
seconds to
sign up (free!)
.
Positive Quotes, Life, You R, Wizdom Quotes, Like You, Design
Positive quotes
You're not designed for everyone to like you.
Pinned from
alltheawfulnormals.tumblr.com
:)
En Frases, Ojo Abierto, Inspiration, Otro Soñando, Cita, El Otro, Palabra, Phrases, Unojoabiertoyelotrojpg 529197
cita
Un ojo abierto.. el otro soñando
Frases de reflexión #loinconsciente
Pinned from
tomandonotaque.tumblr.com
sleepless
Life, Cantsleep, Quotes, Sleepless Night, Random, Can'T Sleep, Cant Sleep, Things, Sleep Together
you cant sleep? me either. lets cant sleep together. words, quote, story of my life
Random
sleepless nights
i hate cheesy things. but this is actually kind of cute.
you can't sleep? me either. let's can't sleep together. #quote
Pinned from
sherpaofcool.tumblr.com
Today has been cancelled...
Blanket, Beds, Dreams, If Only, Quotes, Mondays Mornings, I Wish, Funny, Iwish
if only this really happened - every mom's dream!
A real monday quote :) this is how I feel today!! After starting my day at 5:30am, dropping Isaac off, doing all the Father's Day stuff, going to work, then to a friends cookout, picking up Isaac, going back to work, getting home to a list I need to finish b4 bed, and then back up this am at 5:00am.... Yeah I wish today was cancelled....(( but today is j-day with my Lil man:))..))
Oh how I wish I saw this every Monday morning :]
Oh this is tooooo funny! Some days you just have to crawl back in bed and cover your head and shut out the world for your own sanity - this would be the perfecr blanket or comforter
. #quote #wisewords #empower #bed #iwish
if only... monday morning...
Pinned from
directionsnotincluded.com
Therese Sennerholt
Good Ideas, Style, Quotes Written, The Office, Poster, Words Quotes Sayings, Cute Photos, Quote Tastic
More chocolate is always a good idea!
type idea, poster, black and white, Scandinavian
Haha, really need this to the office! (by Therese Sennerholt)
Quotes written in this style :)
Art & Illustrations | trendey | Page 3
trendey.com
nice
Wall Art, Art Quotes, Make Art, Artquot, Canvas Quotes, Diy Canvas, Quotes Art, Pablopicasso, Pablo Picasso
#PabloPicasso
Make art.
DIY canvas quote wall art - must do ASAP!
by Pablo Picasso - #alpha #art #trade #creativity #imagination #inspiration #quotes #art #soul #life #picasso
DIY canvas quote art
Pinned from
abduzeedo.com
♥
Antonio Rodrigues, Graphics Design, Mornings Coff, Nu'Est Jr, Fonts, Rodrigues Jr, Love Quotes, Typographic Design, Make Me Smile
typographic design by Antonio Rodrigues
Antonio Rodrigues Jr: Graphic Design, Illustration, and then some...
...you make me smile (Stay by Antonio Rodrigues Jr, via Behance)
'Stay' font. Antonio Rodrigues

by Antonio Rodrigues Jr
Pinned from
typographyserved.com
Live
Wall Art, Pink Summer, Life, Inspiration Summer Quotes, Wall Decals, Living, Sunshine Wall, Summer Inspiration Quotes, Sunshine And Happy Quotes
live in the sunshine // despite the season of your life
Dreaming of a PINK Summer
Pinned from
m.urbanoutfitters.com
agreed.
Thoughts, Inspiration, Life, Quotes, Art, Wisdom, Truths, Things, Living
Life is Art. "I've pinned and re-pinned a lot of sayings and quotes, but THIS ONE really speaks to me because I know it is the honest truth. Amen. AH"
I think everything in life is art what you do how you dress the way you love someone and how you talk and your personality. quotes. wisdom. advice. life lessons.
I tried my whole life to get out of art, ahg now i live in it too.. At least i like most of those things, maybe arts not that bad...
life is art. I've believed and thought every sentence in this quote, these are my thoughts exactly.
Life is art - inspired quote to say the least
Pinned from
thewaythatiseeit.tumblr.com
yijaa
Art Quotes, Art Teacher, Motivation Quotes, Posters Design, Famous Artists, Tattoo Quotes, Art Is, Edgar Degas, Inspiration Quotes
Growing up with an art teacher as a mother...she made me see and sometimes I think I see further than she ever imagined I could...thank you mom..
art quote - Google Search
artisnotwhatyousee 70 Design And Motivational Quotes Visualised A Must Read
art inspirational quotes - Google Search
Art is not what you see but what you make others see ~ Edgar Degas #Quote Tattoo quote!!!
Creative Truths – Poster Design by Pixelutely
A series of posters by Pixelutely with quotes from famous artists, poets and scientists about creativity and art.
Pinned from
graphicbuzz.net
.simple rules
Remember, Stuff, Wise, Happy, Simple Rules, Wisdom, Truths, Inspiration Quotes, Simplerules
Five Simple Rules for Happiness!!! Aint this the truth...((;
Live simply... Pleased to share great pins by @inspiredbycharm. Check out more #inspirational #quotes @ http://pinterest.com/TopProductShop/Inspirational-Quotes
Wise words.
Good stuff to remember.
SimpleRules
Quote #95 Five Simple Rules For Happiness. Something I need to remember more often :)
5 Rules of Happiness. Words of wisdom
Pinned from
weheartit.com
true
Quotes, Woman, Girls Power, Funny, Truths, So True, Living, Pay Attention, True Stories
ahahaha im glad im a woman! girl power lol
Bits of Truth... all quotes
True story..
Wonderful quote funny but oh so true
so true... a WOMAN is a special creation by God. The 'special' one in our lives!
Haha...that's right MEN so pay attention what your given you woman.
Pinned from
muddlingthruthegrays.tumblr.com