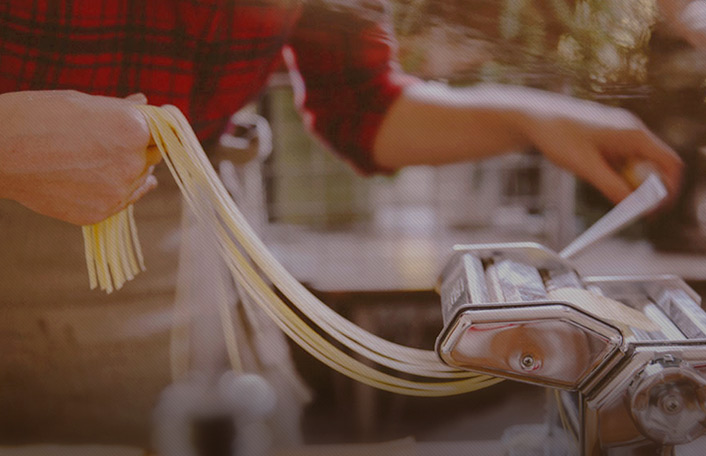 Discover and save recipes to try on Pinterest!
Join Pinterest to find all the things that inspire you.
50+
billion Pins
to explore
15
seconds to
sign up (free!)
Amusing
This Man, Lionel Richie, Friday Funnies, Songs, Street Art, Lionelrichie, Funnies Stuff, Eyes, Streetart
Street Art. Lionel Richie
friday funny art
lol Lionel Richie song lyrics haha
Hello? ...Is it me your looking for????? / I laugh every time I see it. / funny stuff
Wow! Somebody had fun with this man's hit song. XD
lionel richie streetart, by unknown artist, via marquee blog at cnn.com #art #streetart #lionelrichie #brooklyn #hello
I can see it in your eyes. Who doesn't love a little Lionel Richie?
Data never sleeps - See what happens in one minute on the big sites of the www today. #flowchart #infographic // pinned by @welkerpatrick
Social Media, Digital Media, Blog, Sleep, Socialmedia, Internet, Medium, Bigdata, Big Data
What happens in one Internet minute? Data Never Sleeps #Infographic #BigData
How Much Data is Created Every Minute? -- The Internet has become a place where massive amounts of information and data are being generated every day. Big data isn't just some abstract concept created by the IT crowd, but a continually growing stream of digital activity pulsating through cables and airwaves across the world. This data never sleeps
2013/Jul/07 - Data Never Sleeps - how much content is created on a daily basis, even on an hourly basis. Better yet, take a look at this infographic that depicts what takes place every minute on the internet: ---- #socialmedia #infographic #2013
Could digital academic writing be valuable to others, well written, easily navigable and made freely available online yet never viewed due to being lost in the myriad contributions made to the internet on a daily basis. Will writers need to gain a knowledge of marketing techniques, such as market research, SEO, reciprocal trackbacks from popular relevant blogs, creating a high profile in social media etc. in order to ensure others find their work.
Data never sleeps. Every minute of every day Facebook users share over 684 thousand pieces of content, and Google has over 2 million search queries. That is a s-load of data being generated and shuffled about on the web. The data ins't slowing either, and as Internet becomes the staple of society and social media continuing to fuel data consumption, there are no signs that data generation will slow anytime soon.
Data Never Sleeps: Digital Media Produces Lots of Activity Yet Email is #1 for Producing Sales. - Email Marketing by the Book | ExactTarget Email Marketing
Just curious, or looking for food?
Picture, Little Girls, Polar Bears, Writing Prompts, The Zoos, Photo, New Friends, So Sweet, Animal
I worked at a zoo once, and it was common knowledge that the polar bear was the most dangerous animal in the zoo. This picture gives me pause...
Photo writing prompt
:) polar bear found a new friend
cute photo - polar bear getting to know little girl
This is just like the zoo in Rochester and the polar bears are my favorite! I love that they will swim right up and look you in the face... beautiful creatures! So sweet!! http://www.pdza.org/page.php?id=113
Torpedo outfitted with HD camera swims with dolphins. This gets really really amazing at ~1:40
Unexpected Results, Fish Boats, Dolphins, Videos, Camera, Gopro Torpedo, Santa Cruz, Albacor Hunting, Favorit Photo
Fishing boat outfitted with HD camera swims with dolphins. This gets really really amazing at ~1:40
The Blue by Mark Peters. "Albacore hunting off Santa Cruz, with an unexpected result with the new GoPro Torpedo I built." Pod of dolphins following a boat, swimming underwater, curious about the camera Peters built. Amazing.
from 1:50 OMG...! Albacore hunting off Santa Cruz, with an unexpected result with the new GoPro torpedo I built... Ok here's the video FF to approx 1:50 min in order to see Dolphins.

by Mark Peters
Interesting
Logo Design, Unforgettable Logo, Web Design, Cómo Diseñar, Social Media, Logos Design, Graphics Design, Infographic, Unique Logo
designing an unforgettable logo infographic Cómo diseñar un logotipo único e inolvidable
infographic unique logo designs How to Design a Unique and Unforgettable Logo? [Infographic]
Vancouver Web Design - http://triforce-media.com
Good commentary, I'm intrigued by our capacity to find stuff out instantly these days.
Libraries, 90S Kids, Life, Google, Shorts Stories, Comic Book, Funnies, 10 Years, True Stories
Life before Google: A short story... #funny
before google, a sad true story that might interest @guywy
Just want to seem 10 years younger? Click the link Today: http://bit.ly/HzgDd4 ..Haha
Life before Google. (well, I was a nerd and went to the library, but I guess not for everything)
The other aspect of being a 90s kid.