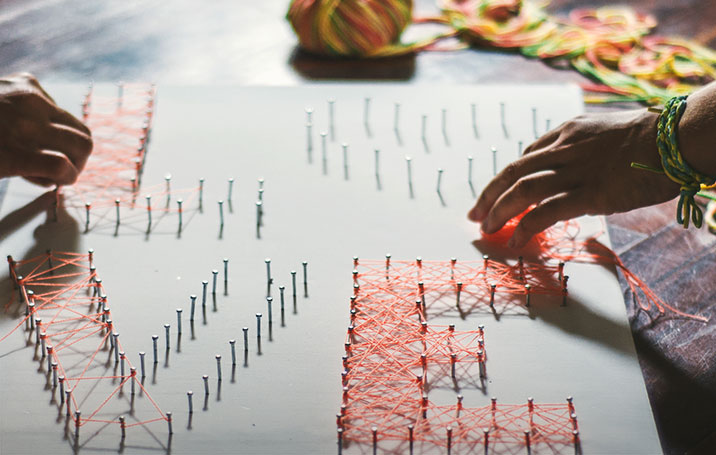 They used Pinterest to find new ways to DIY
Join Pinterest to discover all the things that inspire you.
50+
billion Pins
to explore
15
seconds to
sign up (free!)
favorite places and spaces
---
Back to
favorite places and spaces
favorite places and spaces
A' Design Award and Competition - Images of Chilote House Shoes by Stiven Kerestegian
Slippers, Salmon Skin, Chilot House, Salmon Leather, Stiven Kerestegian, Design Awards, Products, Indoor Shoes, House Shoes Patagonia
Chilote House Shoes with salmon skin leather soles
Indoor shoes - A' Design Awards winners 2012
A' Design Awards winners 2012 - Slipper
I am so glad I bought these. chilote house shoe (super sustainable handknit lambswool, upcycled salmon leather, made in Chile.) **we carry them at the Drake General Stores!**
The Initiation Well of Monteiro, in the town of Sintra, Portugal at the Quinta da Regaleira favorite-places-and-spaces
The Fifth, Circles, Spirals Staircases, Stairs, Inverted Towers, Sintra Portugal, The Regaleira, Initials Well, Places
Circular stairs leading to the Initiation Well believe to be used by the Knights Templar, Quinta da Regaleira, Sintra, Portugal
Initiation Well in the Town of Sintra, Portugal. The 27 metre deep well, resembles an inverted tower, and depending on the direction you choose, either a journey down into the depths of the earth, or a climb out of the darkness into the light, the journey through the earth is like a rebirth through mother natures womb, from where all things come and where one day all shall return. The owner of Quinta da Regaleira, António Augusto Carvalho Monteiro, was a known Freemason, and with the help of Italian Architect Luigi Manini, set about designing and constructing the four hectare estate with its enigmatic buildings, parks and tunnels which are laden with symbols related to alchemy, Masonry, the Knights Templar, and the Rosicrucians. There are obvious Hermetic/Rosicrucian connotations in the well: "That which is Below corresponds to that which is Above, and that which is Above, corresponds to that which is Below, to accomplish the miracles of the One Thing" - Hermes Trismegistus The well is divided in nine platforms reminiscent of the Divine Comedy by Dante and the nine circles of Hell, the nine sections of Purgatory and the nine skies which constitute Paradise. At the base of the well you will find a Rosicrucian Cross, which also happened to be the coat of arms of Carvalho Monteiro.
The initiation well at La Quinta da Regaleira, Portugal-magical place
Quinta da Regaleira - Sintra, Portugal - "An underground tunnel with a spiral staircase, supported by carved columns, down to the bottom of the well through nine landings. The nine hole round landings, separated by fifteen steps, evoke references to Dante's Divine Comedy, and may represent the nine circles of hell, paradise, or purgatory." http://cristimoise.files.wordpress.com/2012/08/tumblr_m7klobyczk1r5dw6lo1_500.jpg