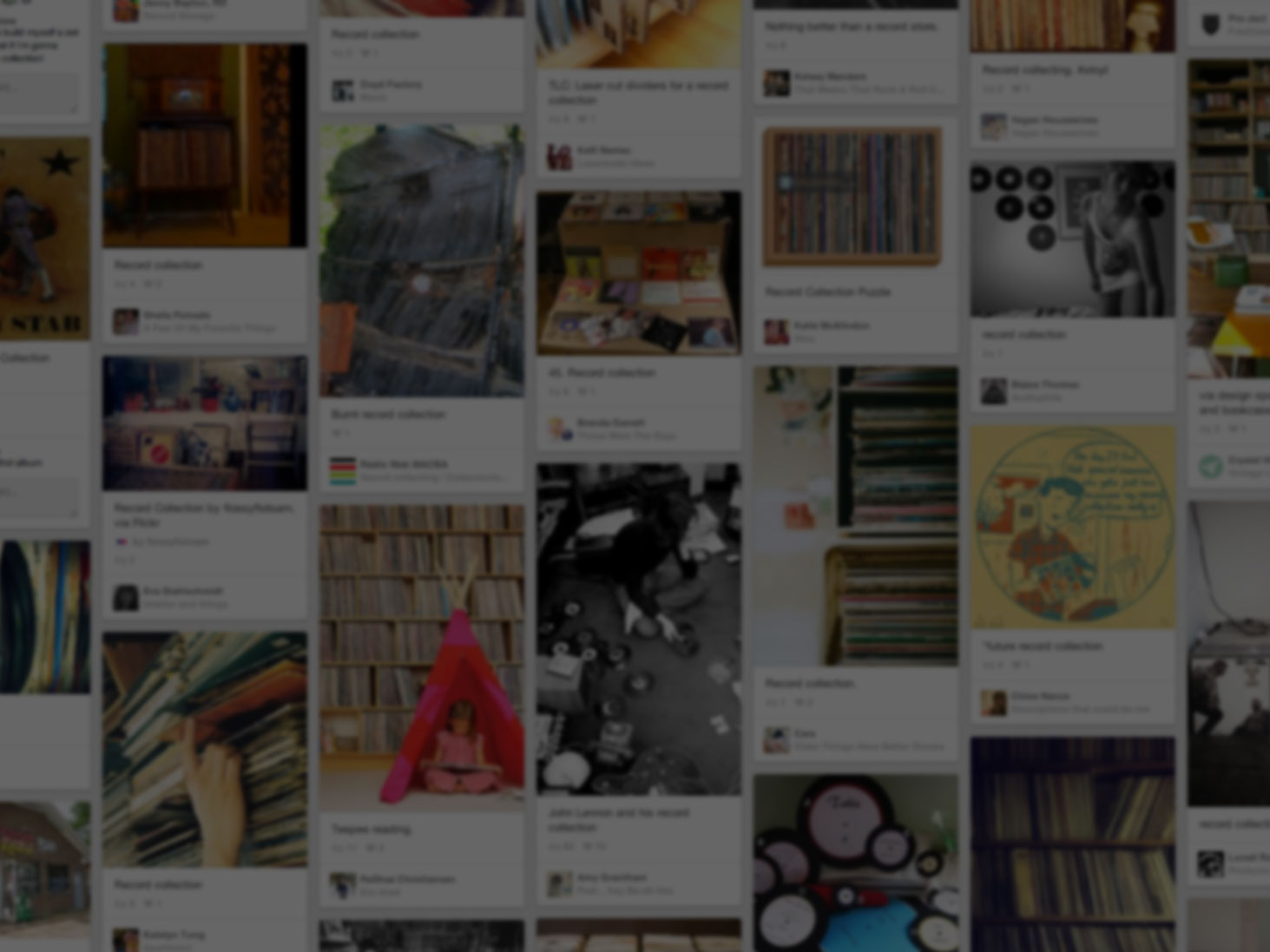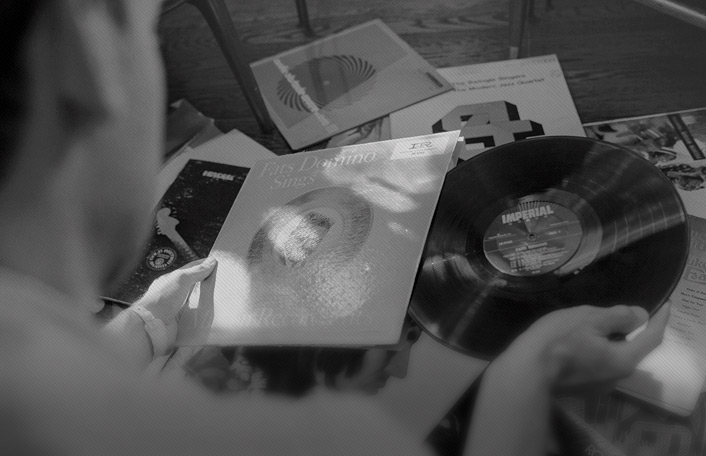 He used Pinterest to start his collection
Join Pinterest to find all the things that inspire you.
50+
billion Pins
to explore
15
seconds to
sign up (free!)
Bhakti Ziek | Chaos and Order #2 | wool + cotton | warp ikat, lampas pickup | 25.75" x 18.75" | Randolph, Vermont, U.S.A. | 2004
Fibre Textiles, Textiles Design Fashion, Photo
Austrian Braid
Colors Braids, Braids Add, Austrian Braids
Vintage Moroccan Carpet
Vintage Rugs, Alfombra, Carpets Textiles, Moroccan Rugs, Carpets 2571, Rugs Carpets, Rugs Textiles Patterns, Moroccan Carpets, Vintage Moroccan
MOROCCAN VINTAGE RUG
Moroccan rug
Vintage Moroccan Carpet 2571 at Red Thread Souk #rug #carpet #textile
Now, you can accesorise your home with #ethnouveau too, with African print pillows. Love it!
Africans Fabrics, Textiles Pillows, Africans Textiles, Africans Pillows, Wax Prints, Africans Wax, Africans Interiors, Prints Pillows, Africans Prints
African textile pillows. Idea for using my African fabrics.
African wax print pillows
African pillows #textiles
Now, you can accesorise your home with #ethnouveau too, with African print pillows. Love it! Throw pillows for furniture with African cloth.
African wax print textile pillows
only some of the elements
Colors Pallets, Roosters Colors, Blue Paintings Ideas, Kitchens Colors, Seeds Colors Schemes, Design Seeds, Colors Palettes Ideas, Rich Colors, Colour Palette
I got this gorgeous rooster when I did a colour palette search. It's a very cool tool.
fab rooster color pallet
Color palette idea - this could work!
rooster color by design seed
rooster color / kitchen colors
IMG_1905
Crochet Mandela, Crochet Circles, Yarndal Mandala, Mandala Heavens, Crochet Mandala, Crafts Stuff, Colors Mandala, Crochet Inspiration, 365 Colors
Yarndale mandalas!
Yummy, colorful mandalas! I want to make a bunch! Wouldn't this picture make a great jigsaw puzzle?
Crochet Mandala heaven - by Attic 24
crochet circles rug
FORGET ME NOTS: Felted wool repurposed from old sweaters, an antique blanket, and other woolens. Embellished with antique buttons.
Blanket, Sweaters Art, Wall Hanging, Pennies Rugs, Recycled Sweaters, Morna Critesmoor, Photo, Morna Crite Moore, Flower
Forget Me Nots (2004) | Flickr - Photo Sharing!
flowers
Morna Crite's recycled sweater art!
FORGET ME NOTS: Felted wool repurposed from old sweaters, an antique blanket, and other woolens. Embellished with antique buttons. lovely quilt style textile art wall hanging
penny rug
Felt brooches I love these. Lots of detail, felt and embroidery. They'd make nice ornaments, too
Felt Christmas, Diy Fashion, Felt Crafts, Felt Birds, Felt Embroidery, Felt Brooches, Felt Appliques, Felt Flowers, Applique Design
Gorgeous!#hand made #diy fashion
designedbyjane, fantastic felt applique designs!
Felt #bird of paradise| http://birdofparadiseromaine.blogspot.com
Felt flowers
Felt, embroidery floss and beads! Pretty!
#Felt #Christmas Decor
Felt brooches I love these. Lots of detail, felt and embroidery. They'd make nice ornaments, too #Felt #Craft

by APPLIQUE-designedbyjane
Carter Smith
Carter Smith, Textiles Design, Hillestad Textiles, 35Th Street, Hillestad Galleries, Textile Design, 2Nd Floors, Textiles Galleries, Robert Hillestad
Textile Design and Designer`s Platform
SHIBORI ART - Work by Carter Smith on display in the Hillestad Gallery includes Piazza Coat, made of embroidered silk.
The Scarlet » The news source for faculty and staff at the University of Nebraska-Lincoln
unl.edu
Pine Needle Baskets
Pineneedl Baskets, Pine Needle Crafts, Colors Pine, Pine Needle Baskets, Baskets Beautiful, Pine Needle Basketri, Pine Baskets, Pine Needles, Pretty Pine
these beautiful, colorful pine needle baskets
Pretty Pine Needle Baskets...
Marilyn Evans and William Stevens, two self taught weavers, have taken willow structure weavings from simple basketry into the realm of woven sculpture and three dimensional wall art.
Wall Art, Woven Sculpture, Art, Dimensional Wall, Oeste Sobre, Structure Weaving, Al Oeste, Weaving Loom, Arte Occidental
Pinturas y esculturas del arte occidental - vive al oeste sobre el Gallery
Northwest Montana -: March 2007
Baskets Weaving, Art Basketri, 2007Basketri Art, Blue Heron, Baskets Handwoven, Northwest Montana, Art Baskets, Fiber Art, Montana Blue
Montana Blue Heron: March 2007
Northwest Montana -: March 2007basketry art #basketry art#basket#craft#weave#weaving
warm :)
Gypsy Decor, Gypsy Bohemian, Cabins Victorian, Vintage Rustic, Rustic Bohemian, Decor Bohemian Gypsy Hippie, Bohemian Decor, Bohemian Cabins, Boho Gypsy Artsy Decor
Pinned from
Uploaded by user
Lamayuru Monastery, Ladakh, India
Doors Gates Bridges Stairs, Dramatic Doorway, Doors Windows Gates Knobs, India Doors, Port India, Stlamayuru Monastery, Beautiful Doors, Architecture, Ladakh India
stLamayuru Monastery,...
Lamayuru Monastery - Kargil, Ladakh, India door
#bohemian #living room design #room designs #luxury house design #home designs #home interior design 2012
vintage inspired gypsy love
#bohemian #bathroom interior #bathroom design #bathroom interior design| http://mydreamcarscollections7701.blogspot.com
#bohemian #interior decorating #home design #luxury house design #home design ideas #home interior design 2012| http://interior-design-513.blogspot.com
Bathroom Design, Bohemian Interiors, Interiors Design, Bohemian Living, Design Bedrooms, Bohemian Bedrooms, Design Home, Vintage Inspiration, Houses Design

by eclectic gipsyland
WOW!
Crafts Ideas, Fiber Fabr Art, Quilts Embroidery, Needleworks Fib Art, Fabrics Crafts, Fabrics Sewing Needle, Fiber Art, Embroidery Art, Fabrics Art
lovely fiber art
bransoletka
Fish Studios, Scum Bracelets, Lil Fish, Lisa Jordans, Bracelets Complete, Ponds Scum, French Knot, Fish Ponds, Felt Jewelry
Pond scum bracelet A wool bracelet that I made, adorned with oodles of french knots. Inspired by the odd and lumpy bits found in nature. Lisa Jordan
lil fish studios: pond scum bracelet completed by Lisa Jordan
Luxurious Morrocan Interiors
Decor, Indian Summer, Dreams, Bedrooms Design, Colors, Meditation Rooms, House, Bohemian Rooms, Stained Glasses
Maybe a small stained glass hanging for one of the windows... Just ideas...Inspiring 66 Mysterious Moroccan Bedroom Designs : 66 Mysterious Moroccan Bedroom Designs With Colorful Bedroom Wall Bed Pillow Blanket And Brown Carpet Window And Moroccan Ceiling Style
Turn this into a colorful meditation room
via An Indian Summer: Indian Design and Decor So colorful and beautiful
i looooove stained glass! not sure where in the house I would want it...kitchen or bathroom maybe? ahh! looove :)
Bohemian Glamor... I only dream this colorfully... I may have to say adieu to boring and predictable Greige...
amarauderinrye: stained glass gypsy bohemian room decoration
African fabric duvet
Africans Fabrics, Bedrooms Colors For Women, Ghanaian Duvet, Duvet Sets, Comforter, Puff, Colors Quilts, Beds Frames, Africans Prints
Loving this African print - Ghanaian - patchwork duvet
African fabric
comforter
Bed frame! Ghanaian Duvet Set
colorful quilt
textile
Colour, Ethnic Fashion, Colors Textiles, Ethnic Rugs, Beautiful Weaving, Fabrics, Fun Rugs Wall Hanging, Fiber Art, Textiles Patterns
For more ethnic fashion inspirations and tribal style visit www.wandering-threads.com
great colours
beautiful weaving
colorful textile mix
Colorful temple by .Prateek, via Flickr
Colour, Tope, Colors Temples, Indian Temples, Beautiful India, Architecture, Colors Placesbuild, India Colors, Colors Life
Architecture, India
colorful Indian temple
Colours

by .Prateek
Hand Crafted Upholstered Chair Art Deco carved arm Vintage Chair by Jane Hall The Voice of Style | CustomMade.com - something like this for my barrel chair?
Vintage Chairs, Bohemian Kitchen, Barrels Chairs, Upholstered Chairs, Bohemian Bathroom, Orange Chairs, Colors Couch, Bohemian Decor, Art Deco
Orange chair... just so happy!
colorful couch
↣✧❂✧↢ Bohemia ↣✧❂✧↢ If you like these bohemian spaces, you might also like my boards: Bohemian P☮rches , Bohemian Bathrooms, Bohemian Kitchens, Bohemian Outdoors, Bohemian Bedrooms, Bohemian Nest/Crib ✤
Great knits by Kathryn Alexander
Woven Coats, Colors Graphics, Art Textilebrod, Kathryn Alexander, Beautiful Jackets, Colors Combinations, Coats Cardigans, Fiber Art, Knits Jackets
Knitted jacket
kathryn alexander - Google zoeken
Color Graphics
woven coat
Beautiful jacket