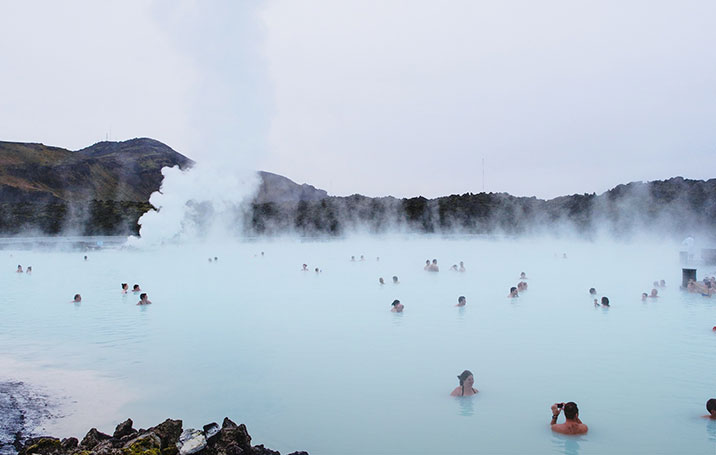 They used Pinterest to find new places to visit
Join Pinterest to find (and save!) all the things that inspire you.
50+
billion Pins
to explore
15
seconds to
sign up (free!)
Next stop: Pinterest
Cars, Africa, Pinterest, Gif
Pinned from
heathersanimations.com
1966 Fiat 124 Spider
Autos Anciennes, 1966 Fiat, 124 Spiders, Sweet Riding, Route 66, Fiat Spiders, Fiat 124, 124 Coupe
Fiat 124 Spider & 124 Coupe
autozine.org
//
One Day, Classic Cars, Jaguar Xke, Hot Cars, Etyp Roadster, E Typ Roadster, Roads Trips, Convertible, Dreams Cars
Classic Cars
One day!
Jaguar XKE
Natures gift - Plus hot car!
it screams road trip!
Jaguar E-Type. One of my dream cars :D
Pinned from
whatsgoingonatconran.wordpress.com
Shelby 427 Cobra
Sports Cars, Classic Cars, Vintage Cars, Shelby Cobra, Ac Cobra, Cars Accessories, Dreams Cars, Hot Wheels, Accobra
Shelby Cobra, why yes I would drive a metalic gold vintage car. This is my dream car!!!!!
classic #Cars #Car accessory #Cars and such
One of my dream cars. AC Cobra.
Shelby Cobra, why yes I would drive a metalic gold vintage car. No questions #celebritys sport cars #luxury sports cars #ferrari vs lamborghini| http://luxury-sports-cars-terrill.blogspot.com
holla
Porsche 911Scoup, Cars, Porsche 911S Coupe, 1970 Porsche
Lemans 1970 Porsche 911S Coupe
Pinned from
whereisthecool.com
Aston Martin DB5 (1963) 007
James Of Arci, Jamesbond, Astonmartindb5, Aston Martin Dbs, Classic Cars, James D'Arcy, James Bond, Aston Martin Db5, Bond Cars
astonmartindb5
The silver 1965 Aston Martin DB5 coupe that James Bond drove in Goldfinger and Thunderball was sold to a Swiss businessman for $2,090,000 at the annual classic car auction in Scottsdale, Arizona. (2006)
Aston Martin DB5 #cars #jamesBond
Funny that this James Bond 1963 Aston Martin DB5 is worth 600,000$ but the 2012 Aston Martin DBS is only 360,000$
My Dream Car 1969 Dodge Charger
1969 Dodge, 1969 Chargers, Dodge Chargers, Muscle Cars, Wheels, Americanmuscl, Chargers Rt, Dreams Cars, American Muscle
#AmericanMuscle
'69 Charger. Shelahs DREAM WHEELS damn...
My Dream Car 1969 Dodge Charger Got great #AmericanMuscleCar pics? Join the #Rvinyl #MuscleCar board to share!
1969 Dodge Charger. I'm not a muscle car guy, but I'd love to own the R/T model.
1969 Charger Rt
American Muscle
1969 Dodge Charger RT Classified Ad
Pinned from
shockcars.com
1959 Triumph
Triumph Italia, Italia 2000, Cool Cars, Google Search, 2000 Coupe, 2000 1959, 2000 Gt, 1959 Triumph, Old Cars
1959 Triumph Italia 2000 - Old cars are so pretty.
1959 Triumph Italia 2000 . My uncle has this car...it is one cool car
triumph italia - Google Search
Triumph Italia 2000, 1959
1959 Triumph Italia 2000 Coupe
Triumph Italia 2000 GT
Pinned from
modelocoche.com
beauty
Mercedesbenz, Sports Cars, Mercedes Benz, Classic Cars, Vintage Cars, Merc Sl, Merc Benz, Dreams Cars, Black Cars
Merc SL two seater #celebritys sport cars| http://sportcarsaz.blogspot.com
My dream car antique merceds benz. One day I will have one.
Shiny black ride convertible Mercedes w/ camel interior. Dream. car. | See more about sport cars, vintage cars and black cars.
The #MercedesBenz #SL190...truly one of the most beautiful cars ever produced. Oh, baby, baby.
Mercedes Benz Classic #classic #cars
Pinned from
dykeanddean.com
'72 Ford Maverick
Mavericks 1972, First Cars, Ford Cars, Muscle Cars, Fashion Cars, Ford Mavericks, Green Beans, 1972 Ford, Awesome Cars
1972 Ford Maverick. My first car!
Ford Maverick (1972) - Green Bean
Pinned from
mustangandfords.com
Dodge Challenger
Sports Cars, American Muscle Cars, 1971 Dodge, Challenges R T, Cars Accessories, Challenges Rt, Dreams Cars, Dodge Challenger, Dodge Challenges
1971 Dodge Challenger RT
1971 Dodge Challenger (dream car)
American muscle #Cars #Car accessory| http://carsandsuchcollections221.blogspot.com
1971 dodge challenger r/t muscle #customized cars #luxury sports cars #sport cars