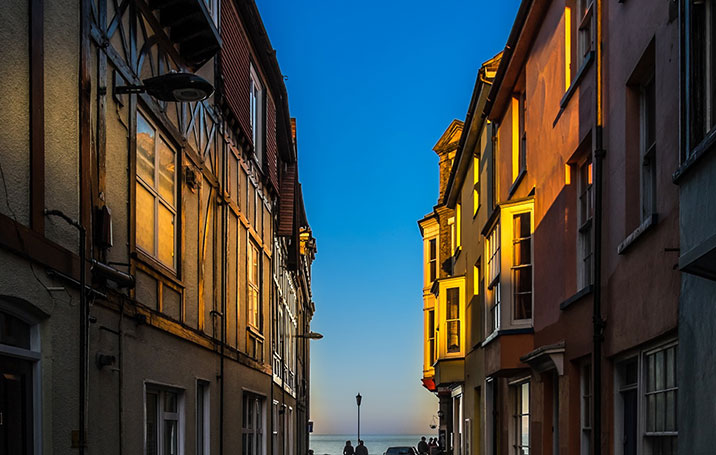 They used Pinterest to explore a new city
Join Pinterest to find all the things that inspire you.
50+
billion Pins
to explore
15
seconds to
sign up (free!)
Back to
Reading: Thinking Stems
Reading: Thinking Stems
For the Love of Teaching: Reading Thinking Stem Guide
Classroom Idea, Teaching Idea, Classroom Stuff, Teaching Reading, Ela Idea, Classroom Reading, Education Reading, Reading Writ, Reading Instructions
Thinking Stems
Classroom Idea, Reading Workshop, Teacher Stuff, Thinking Stem, Questions Students, Author Messages, Questions Includ, Includ Author, Nonfiction Prompts
This is a list of questions students can use while reading. Questions include author's message, summarizing, characters, nonfiction prompts, etc.There are two different versions - one with bigger font and on two pages and one with smaller font on one page.Be sure to check my Thinking Stems Comprehension Bookmarks that are available in both English and Spanish!https://www.teacherspayteachers.com/Product/Thinking-Stems-Comprehension-Bookmarks-or-Poster-1687606https://www.teacherspayteachers.com/P...
Marzano's 7 thinking skills
Soft Skills, Classroom Idea, Grade Idea, Higher Order, Schools Stuff, Personal Softskil, Skills Softskil, Evaluation Questions, Softskil Soft
Higher order thinking
Marzano's 7 thinking skills: knowledge, organizing, applying, analyzing, generating, integrating, and #self personality #self personality #soft #soft skills #softskills #self personality| http://softskillsvelda.blogspot.com
be sure to check out all posters and documents (including strategy bookmarks)
Thinking About Reading Hall, County Schools, Comprehension Strategies, Anchor Charts, 479 640 Pixel, Hall County, Comprehension Anchors, Anchors Charts, Strategies Anchors
thinking_about_reading Hall County Schools
comprehension strategy anchor chart
Bloom's for reading.
Classroom Idea, Blooms Taxonomy, Questions Stem, Schools Stuff, Higher Levels, Lessons Plans, Bloom Poster, Common Cores, Bloom Taxonomy
Classroom ideas bloom's taxonomy poster
Higher level question stems (Blooms taxonomy)
Revised Version of Bloom's Taxonomy questioning for Higher Thinking. I really like the question stems that these posters suggest! This would be useful when designing lesson plans.
Lots of cool school stuff at this blog. Love these higher level questions that relate to the Blooms!
New Bloom's Poster for your classroom! I honestly will never stop seeing Bloom's Taxonomy.
revamped blooms taxonomy for common core
Metacognition - thinking about thinking
Classroom, Reading Comprehension, Teaching Comprehension, Metacognit Anchors Charts, Thinking Stem, Teaching Thief, Picture Books, Education, Pictures Book
Metacognition: Thinking Stems for classroom discussion.
The Teaching Thief: Favorite Picture Books for Teaching Comprehension Love the thinking stems anchor chart
Any subject metacognition anchor chart
Education
Reading Comprehension - Thinking Stems
Comprehension questions stems...GREAT idea!
Teaching Reading, Filing Cabinets, Classroom Reading, Reading Levels, 2Nd Reading, Education Reading, Class Reading, Reading Language, Awesome Resource
Class Reading Comprehension Questions By Reading Level
(awesome resource) Comprehension questions stems
I think I can use these ideas for 1st and 2nd reading comprehension.
Comprehension questions depending on reading level. Go to her filing cabinet link for printables
For the Love of Teaching: Thinking Stems/Anchor Charts
Activities Reader, Reading Letters, Independence Reading, Reader Workshop, Anchor Charts, Reading Journals, Dear Journals, Book Reports, Anchors Charts
For the Love of Teaching: Thinking Stems/Anchor Charts--An excellent site for simple, direct anchor charts for responding in Reader's Workshop.
Dear Journals. How to write a Dear entry.
Active readers...
reading journal template...
good intro to book reports
Journaling about Independent Reading?
reading Letters
Marzano question stems. Good ideas to put on popsicle sticks and use in reading groups.
Classroom Idea, Marzano Strategies, Reading Response, Good Ideas, Reading Group, Marzano Questions, Teacher Names, Schools Reading, Popsicle Sticks
Click on a teacher name, go to their math sites, click on internet 4 classrooms. Excellent links to explain Social Studies topics!
Marzano question stems for discussion or reading response
Marzano question stems. Good ideas to put on popsicle sticks and use in reading groups. Love it!
first of two pages of thinking stems for reading responses
Grade Reading, Thinking Stem, Reader Workshop, Reading Response Journals, Reading Journals, Reader Notebooks, 5Th Grade, Reading Notebooks, Notebooks Idea
5th grade teacher webpage w/Reader's Notebook ideas, and a link to the document version of these thinking stems.
Thinking Stems for reader's notebooks and reader's workshop.
thinking stems. I should make for the front of their reading journal
Thinking Stems for Reading Response journals