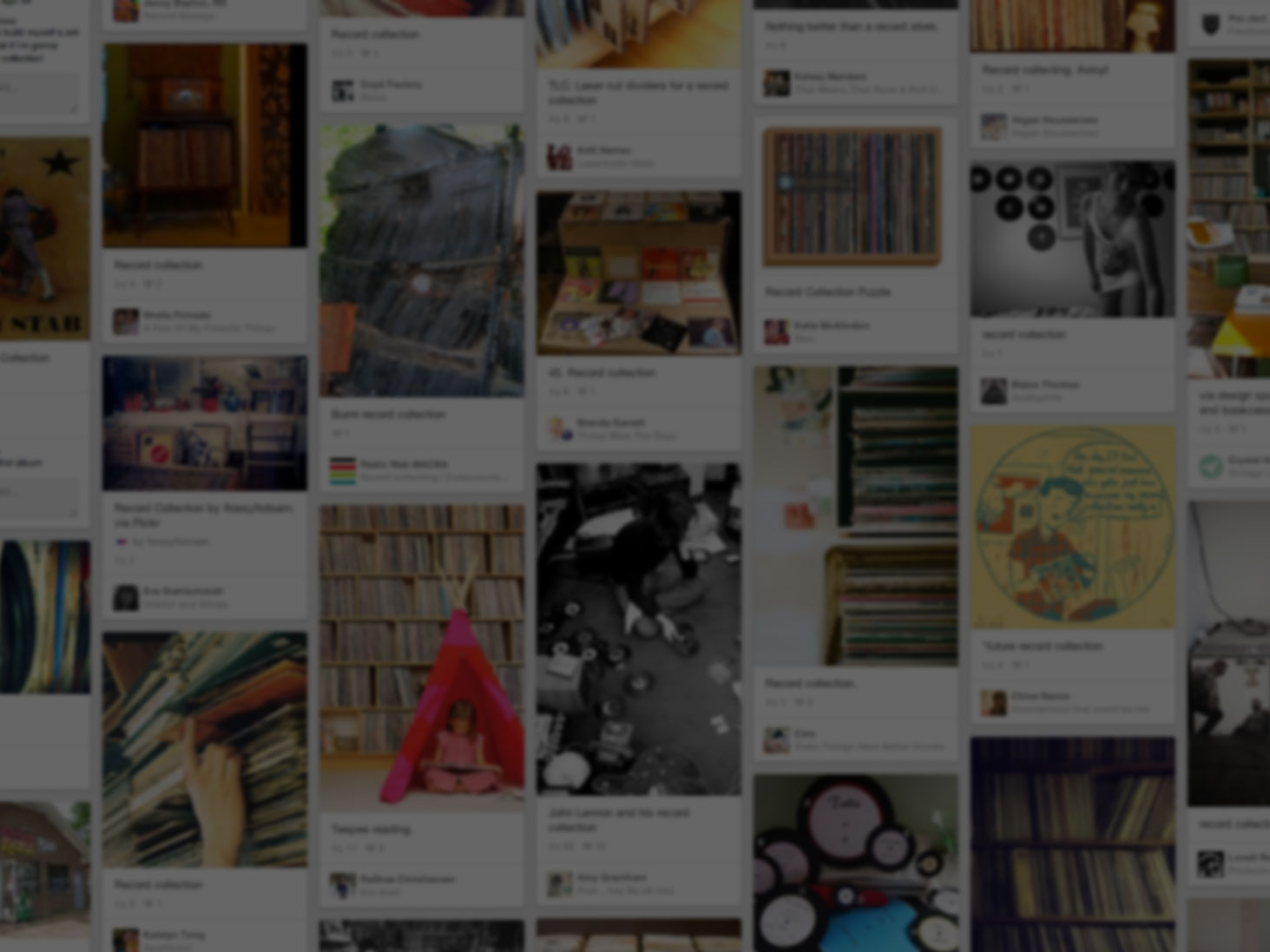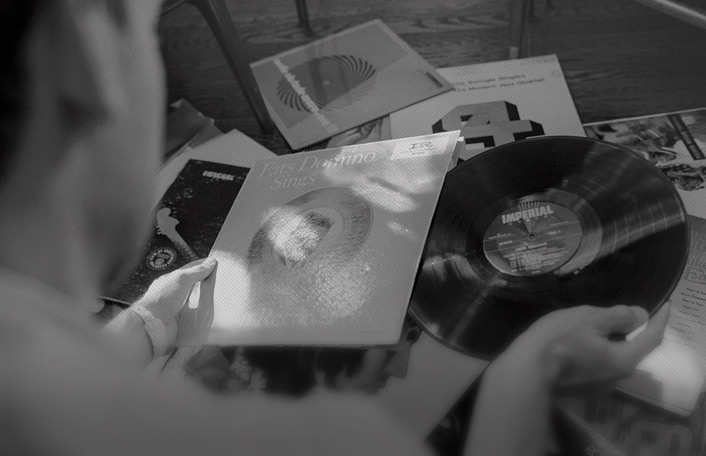 He used Pinterest to start his collection
Join Pinterest to find all the things that inspire you.
50+
billion Pins
to explore
15
seconds to
sign up (free!)
DIY Pottery Barn Inspired Trunk... LOVE this!
Idea, Pottery Barn Inspired, Chest Coffee Tables, Living Rooms, Trunks Coffee Tables, Coff Tables, Pottery Barns Inspiration, Furniture, Diy'S Pottery
DIY Pottery Barn Inspired Trunk... LOVE this!; DIY FURNITURE
Coffe table chest
DIY Pottery Barn Inspired T LOVE #interior design #living room design #home design #home interior
DIY Pottery Barn Inspired Chest Coffee Table
DIY Pottery Barn inspired trunk coffee table tutorial.
DIY Pottery Barn Inspired Trunk- Great ideas for your new home at Magnolia Green in Moseley, VA. #SouthernLiving #SouthernFurniture #MagnoliaGreen #ChesterfieldCounty #Virginia #SingleFamily #Community #Homes
FRIDGE.
Vintage Kitchens, Appliances, Decoration, Pastel Kitchens, Range Hoods, Stoves, Design Kitchens, Dream Kitchens, Retro Kitchens
Custom range hoods with scallops and other decorative scroll edges. This is what my dream kitchen looks like.
pastel kitchen appliances - Google Search
retro kitchen appliances, custom range hood with scallops, colors KEWL!
pretty stove fridge and range hood!!!! Cute retro kitchen!
The 50's. *sigh*
1950S Kitchens, Kitchens Design, Vintage Styles, Vintage Kitchens, Vintage Aprons, Kitchens Tables, Design Kitchens, Retro Aprons, Retro Kitchens
vintage aprons decorate a vintage style kitchen.
I dig retro aprons.
retro kitchen table
1950s kitchen
The 50's kitchen and #kitchen designs #modern kitchen design #kitchen interior| http://kitchendesigns888.blogspot.com
Vintage aprons... vintage kitchen!
Dressy Bessy..had one when I was a kid. Ahhhh. :)
Bessie 1970S, 1970S Learning, Childhood Memories, Bessie Dolls, Retro Toys, Vintage Toys, Dressy Bessie I, Dolls Dressy, Dolls In The 70S
My old Bessie doll <3
Playschool 20 inch doll Dressy Bessy From The 1970s @Beth J J J Lindsay
dressy bessy 1970s - Google Search
Dressy Bessy, I loved Dressy Bessy!!!
Loved to watch this on Sunday mornings when I was a kid. :)
Sunday Mornings, Remember This, Cartoon, Childhood Memories, Sunday Schools, Growing Up, Kids, Watches, Saturday Mornings
I used to watch this on Sunday morning - and not by choice because all then good cartons were on Saturday morning
Davey & Goliath..i remember this!
I watched this every Sunday morning before I went to Sunday School.
I watched this on Sunday mornings. I wanted a dog like Goliath who could talk to me. We had a long conversation about this show at work once and we all remembered the same episode vividly. It was the one when Davey made friends with a black boy who temporarily lost his sight. When the bandages came off and he saw Davey was a white kid, he got really upset. I remember seeing that as a kid and thinking "who cares?".
Ahhhh! I loved Davey and Goliath! If I ate breakfast and got dressed early for church, I could watch this Sunday morning cartoon.
1940's shoes.
Fashion Shoes, Woman Shoes, Baby Dolls, Girls Fashion, Vintage Lady, Vintage Shoes, Vintage Ads, Babydoll, Dolls Shoes
Vintage ad for Baby dolls shoes
Vibrantly vintage ladies shoes. I love Baby Doll shoes!
#Vintage ladies' #shoes. #1940s #clothing Will someone please make these #fashion shoes #girl fashion shoes| http://shoesmonique.blogspot.com
Women's 1950's Shoes Style- Baby Doll's. They featured very round toes that resembled a doll's shoes. They came in many fun colors during the spring and summer with cute accent decorations on the trim or an ornament on the vamp. #vintage #shoes #BabyDolls #1950
History
Little Girls, Remember This, 1930 S Laundry, Remember The 50S, Vintage Laundry, Wash Machine, Wringer Washer, Memories, Kitchens Faucets
1950's laundry My mom got hurt using this machine, I will NEVER for get this. I was a little girl, but I remember this as if it was today. My poor mom
My Grandma Used One Just Like This Wringer Washing Machine When I Was A Little Girl in the 50's
Vintage laundry day, washing machine with ringer
Wringer Washing Machine ..bring back old memories? by amandawest

by elena-lu
photobooth party rentals: magnolia photo booth co.
Magnolias Photo, Photo Booths Party, Party Rental, Party Idea, Photobooth Party, Vintage Photo, Idea Weddings, Birthday Party, 30Th Birthday
photobooth party rentals: magnolia photo booth #Party Ideas| http://partyideas803.blogspot.com
vintage photo booth text, fonts, etc
photobooth party rentals: magnolia photo booth #Wedding #romantic Wedding #Wedding Ideas #Wedding Photos| http://wedding-ideas-162.blogspot.com
photobooth party rentals: magnolia photo booth co. Can I own one of these? Because I would love to. Oooh I want one for my 30th birthday!
if only our birthday party budget could afford this! photobooth party rentals: magnolia photo booth co.
FIFTY TWO FREE APRON PATTERNS fun gifts
Sewing Projects, Vintage Aprons, Patterns Fun, Apron Patterns, Aprons Patterns, Free Patterns, Free Aprons, Fun Gifts, Sewing Aprons
52 free patterns
52 free apron patterns... a fun little sewing project to make matching ones for the girls and me.
Love sewing aprons! 52 free apron patterns
52 free apron patterns - I LOVE vintage aprons
vintage apron
Bibs Aprons, Artsi Aprons, All Aprons, Vintage Bibs, Vintage Aprons, Beauty Aprons, Aprons Patterns, Aprons String, Aprons Full
vintage apron - love the shoulder piece
fancy aprons patterns - Yahoo Image Search Results
Vintage Bib Apron Full Size Pattern Fancy Detail Large
Vintage glam....pretty!
Idea, Vintage Hairstyles, Pincurls, Makeup, Weddings Hairs, Hairs Styles, Pin Curls, Beauty, Updo
My alter-ego's hair style #fashion #style #beauty #hair #updo #vintage #hairstyle #girl hairstyle| http://fresh-fruit-recipe-shaniya.blogspot.com
Pincurl idea of an updo, so elegant
THE INDUSTRY SOURCE - Do the "Do #Hair #HairStylist #Professional #BeautyBook #TheIndustrySource #Hair #Style #Fashion #Makeup #Professional #Salon #Spa #Beauty #UpDo #BeProCosmetics
Beautiful pin curls. | vintage bride | bridal hair | wedding hair styles | brunette hair | updo