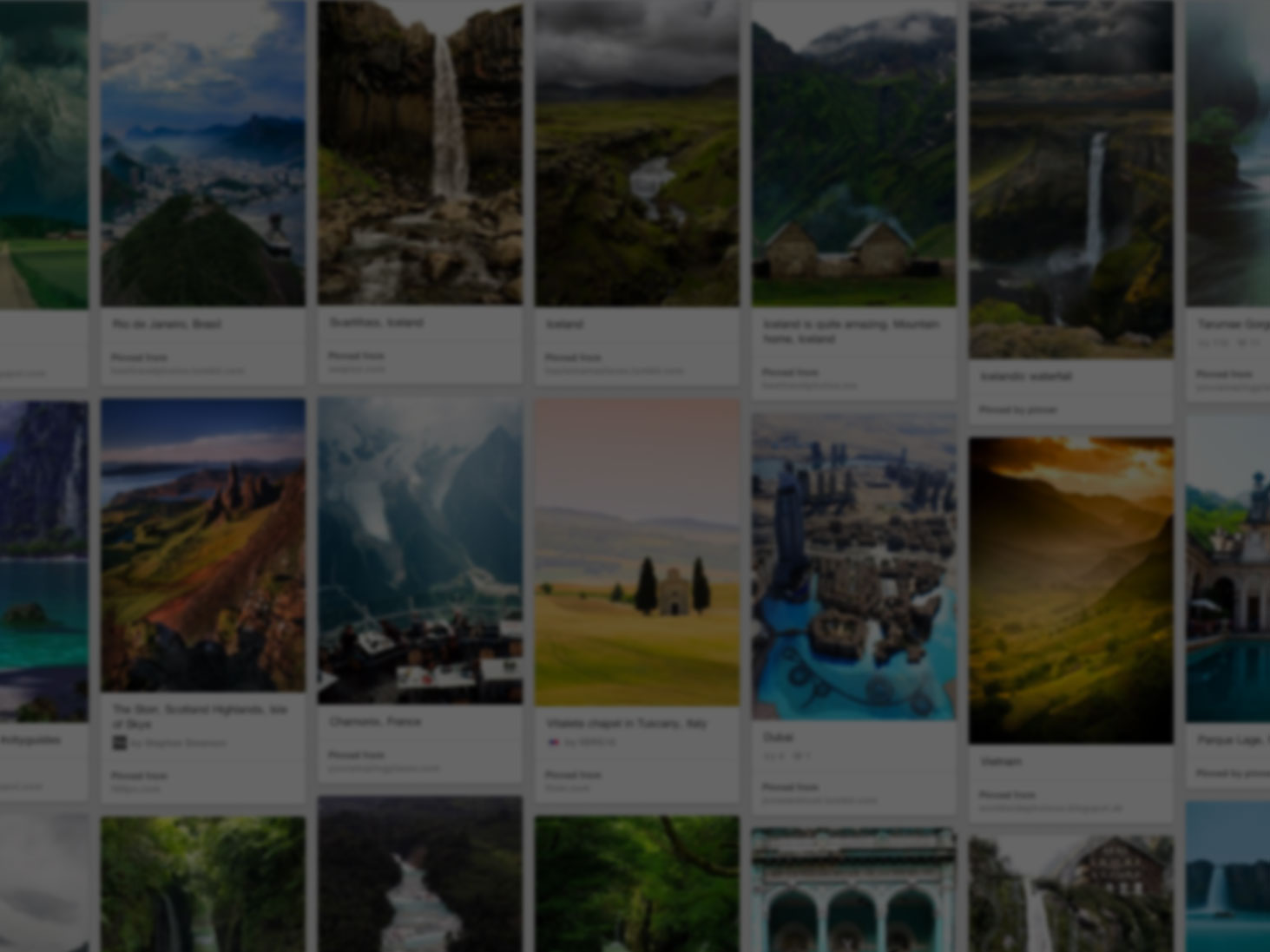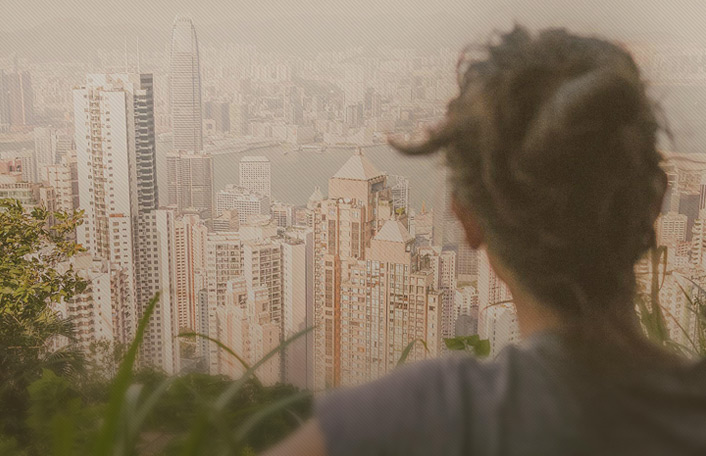 They used Pinterest to plan a dream trip
Join Pinterest to discover all the things that inspire you.
50+
billion Pins
to explore
15
seconds to
sign up (free!)
♥
Droopy Eye, Hound Dogs, Old Dogs, Puppies Dogs Eye, Dogs Breeds, Puppies Eye, Hair Style, Basset Hound, Bassethound
Like my old dog ❤❤god bless R.I.P Coper❤❤❤❤😔
the most heart melting puppy dog eyes!
Basset Hound - look at those puppy eyes
Oh basset hounds. just love this dog breed!
Bassethound
Basset Hound - Hound Dog.
Basset hound! The big ole droopy eyes and long ears and wrinkly skin....gotta love em.
Toyger
Beautiful Animal, Pet, Google Search, Toyger Cat, House, Tigers, Cat Breeds, Popular Pin, Cat Lady
My Popular Pins
#Toyger.... Bred between tiger and domestic cat. So beautiful! Animal Art multicityworldtravel.com We cover world Over Hotel and Flight Deals.We guarantee the best Price
Toyger!!!! A house cat that looks like a tiger!
toyger cat - Google Search
Imaginary pet for my husband - This is a toyger cat they are made to resemble a tiger. It says it all in the name toy tiger = toyger
toyger cat breed - Yahoo! Image Search Results
Standard Schnauzer
Giants Schnauzers, Schnauzers Dogs, Dogs Breeds, Super Schnauzers, Schnauzers Lovers, Standards Schnauzers, Dogs Lovers, Animal House, Random Pin
Giant Schnauzers
[Image: image-333.jpg] Tibetan Terrier puppy
Terriers Puppies, Gifts Cards, Small Dogs, No Sheds Dogs, Dogs Breeds, Pet, Tibetan Terriers, Puppy, Cute Pup
Tibetan Terrier #pets
Previous poster said: Tibetan Terriers are the perfect apartment dogs. Great temperment and no shedding. (I've never heard of them, cute pup though!)
Small Dog Breeds | ... of small dogs : best small dog breeds: Tibetan Terrier small dog breed
Lowchen
Benches, Lowchen Pet, Fave Dogs, Animal Birds Natural, Lowchen Photo, Lowchen Animal, Pet Animal, Puppies Friends, Families
4 cuties on a bench
Puppy friends :)
My future family. ahaha.
Art Lowchen animals
lowchen - my fave dog
Lowchen photo op.
Alaskan Husky
Dogs Beds, Siberian Husky, Husky Twists, Husky Animal, Husky Pets, Awesome Pin, Thanksalaskan Husky, Art Alaskan, Adorable Animal
Siberian Husky really twisted up to relax. Silly dog!
Art Alaskan Husky pets
Lupus doing the Husky Twist
"Welkin" enjoying the dog bed next to the fireplace.
Ocicat
Blog Written, Pet, Favorite Animal, Design Jewelry, Dear Anonymous, Cat Breeds, Ocicat Pictures, Popular Pin, 2Nd Pics
My Popular Pins
Largest Domestic Goat Breed | Ocicat 2 - cat Breeds | კატის ჯიშები | katis ...
Ocicat pictures
Selkirk Rex
Cats, Favorite Things, Rex Kittens, Kitty Kitty, Rex Animal, Cat Cat, Persian Cat, Fluffy Cat, Selkirk Rex
Selkirk Rex animals
selkirk rex Selkirk Rex Cat. El pelo ondulado es el resultado de una tercera mutación del pelo rizado producida por un gen dominante, mientras que el del cornish y el del devon son recesivos. Se trata de un gato robusto y musculoso, al contrario que los de las otras razas de rex, que son muy pequeños y delicados. Tiene un carácter tranquilo, abierto y amistoso. El primer ejemplar de selkirk rex se desarrolló a partir de un gato persa en ee.uu.
Selkirk Rex kitten (just like miko)
Wire Fox Terrier
Wire Foxes Terriers, Foxes Terriersjpg, Favorite Dogs, Wire-Hair Foxes Terriers, Wirehaired Foxes, Dogs Search, Wirehaired Terriers, Imaginary Dogs, The Wire
wire-haired fox terrier
Wirehaired Fox Terrier
Wire Fox Terrier - my favorite dog
wirehaired terrier - Google Search
Wire Fox Terrier: With his keen expression and readiness to spring into action at the slightest provocation, the Wire Fox Terrier is a typical terrier. Active, friendly and playful, the breed is highly trainable and excels in events such as agility. They are predominantly white in color with black or tan markings and possess a dense, wiry coat. Originally in the same category as the Smooth Fox Terrier, the breeds became separate in 1984.
American Wirehair
Cats, American Wirehaired, Pet, Cat Meow, Wirehaired Cat, Kitty, Animal Pinterest, Cat Breeds, Calico Cat
American Wirehair Cat History #love #cute #photooftheday #likecat #cat #cute #kitten #bestfriends #love #animal #friends #pet #family #kedi #birkediistiyorum #happy #fun #smile #nature
AMERICAN WIREHAIR CAT BREED
Calico American Wirehair kitty! :)
American Wirehair - Click image to find more Animals Pinterest pins
Russian Toy Terrier
Russian Toys, Weird Animal, Dogs Breeds, Pet, Rap, Rare Dogs, Bout Dogs, Dogs Treats, Toys Terriers
Russian Toy Terrier #pets
Belgian Shepherd Laekenois
Belgian Shepherd Laekenoi, Belgian Shepards, Belgian Laekenoi, Dogs Laekenoi, Dogs Canin, Pastor Belga, White Coats, Belgian Sheepdog, Shepherd Dogs
Belgian Laekenois
Belgian Shepard
Pastor Belga Laekenois
🐾 The Laekenois is a breed of dog originated herding sheep at the Royal Castle of Laeken, sometimes classified as a variety of the Belgian Shepherd Dog rather than as a separate breed. Like all Belgian Shepherds, it is a medium-sized, hard-working, square-proportioned dog in the sheepdog family with sharply triangular ears. Recognized by its woolly brown and white coat, intermixed so as to give a tweedy appearance. Its considered both the oldest and the most rare of the Belgian Shepherd Dogs.
The Belgian Shepherd Dog is the rarest of the four Belgian Sheepdog varieties. They are a smart and obedient breed that make excellent police and guard dogs. Laekenois (pronounced "Lak-in-wah") were