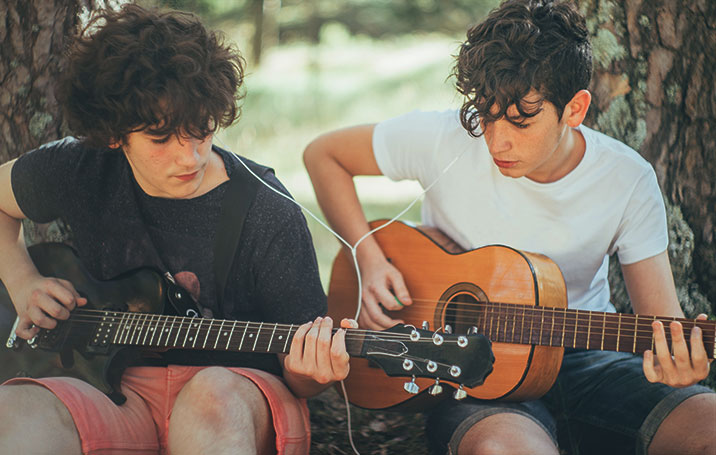 They used Pinterest to find new songs to learn
Join Pinterest to find (and save!) all the things that inspire you.
50+
billion Pins
to explore
15
seconds to
sign up (free!)
lovely books
Libraries, Houses, Dreams, Books Rooms, Bookstores, Places, Books Nooks, Heavens, Old Books
Great old book room!
Her Library Adventures..: Book nook love
Library. where dreams come true
This is my dream house when I grow up...
Where is this place? Love it ... hope it's an old bookstore somewhere on a backstreet in London ... or Prague ... or Berlin!!
And I hope my mansion in Heaven has a library just like this.
Pinned from
herlibraryadventures.blogspot.fr
sibella court
Worth Reading, Books Covers, Books Worth, Create Beautiful, Sibella Court, Beautiful Interiors, Design Books, Etcetera, Sibellacourt
DesignBoards 20 Must-have Design Books for your Library Etcetera: Creating Beautiful Interiors With the Things You Love - $26.37 » Sibella Court is, in my opinion, a styling genius. Her work is beyond beautiful, and this book completely draws you in.
Etcetera: Creating Beautiful Interiors With The Things You Love: I love this book cover
Pinned from
murdochbooks.com.au
I love these stories
Worth Reading, Books Covers, The New Yorker, Books Jackets, Yorker Stories, Books Worth, Shorts Stories, Anne Beatty, Dust Covers
Book Covers | http://workout-exercises-4001.blogspot.com
The New Yorker Stories: Ann Beattie.
ann beattie- love her short stories
Dash and Bella - Cooking with 2 kids
Kids Great Blog And Reading, Mothers Love, Kids Greatblogsandread, Dash, Blog Posts, Kids Great Blogs And Reading, Food Blog, Nice, Cooking
a mother's love
Dash and Bella: Cooking with 2 Kids
Pinned from
dashandbella.blogspot.com
beautifully written, sensual book about memory, love, aging and life. winner of 2005 booker prize.
Unread Books, Books Covers, Booker Prizes, Man Booker, Books Ives, Books Worth, John Banvil, The Sea, Books Review
book cover of The Sea by John Banville
The Sea (2005) is the eighteenth novel by Irish author John Banville. It won the 2005 Man Booker Prize.
The Sea (novel) - Wikipedia, the free encyclopedia
en.wikipedia.org
a great admirer of Colette, her life and her novels. especially love her claudine series, my mother's house and sido and the innocent libertine
Books, Red Mill, Sidoniegabriel Colette, Style Icons, Writers, Novels, Yoga, People, Music Hall
Colette. The writer who said, "Be happy. It's one way of being wise." That's Colette, (books by this author) born in Saint-Sauveur-en-Puisaye, in the Burgundy Region of France (1873). She's the author of more than 70 books of fiction, memoir, and journalism, including the novel Gigi (1944), which has spawned a number of stage and film adaptations.
French novelist Sidonie-Gabrielle Colette once worked in the music halls of Paris, and in 1907 almost caused a riot (the police were called) by kissing another woman onstage during a performance of Rêve d'Égypte at the Moulin Rouge.
Novelist Colette, born Sidonie-Gabrielle Colette in a village in France (1873). She's the author of more than 50 novels, including Gigi (1944), which was made into a movie. She died in 1954 at 81 years old, the first woman in the history of France to be given a state funeral — 6,000 people filed by her casket and covered it in flowers. She said, "Sit down and put down everything that comes into your head and then you're a writer. But an author is one who can judge his own stuff's worth, without pity, and destroy most of it."
yoga vintage
Sidonie-Gabrielle Colette * A music-hall dancer by night and prolific author by day, she had affairs with women (even kissing another woman on stage at the Moulin Rouge, which was trés scandalous at the time) and men (including her own stepson), and somehow wrote about 50 books in there. Plus, the lady lived to a ripe old age, content, wealthy, nearly universally regarded as France's greatest female writer, and married to a younger man who was insanely in love with her.
the best literary magazine from my alma mater
Emergency Writers, Winter, Literary Magazines, Favorite Magazines, Publishing Literary, Writers Network, Literary Journals, Antioch Review, Favorite Poets
Emerging Writers Network
The Antioch Review, founded in 1941, is one of the oldest, continuously publishing literary magazines in America.
Pinned from
antiochcollege.org
another great literary magazine
Worth Reading, Grantamag 118, Granta Public, Granta Exit, Granta 118, Books Worth, Shorts Stories, Granta Magazines, Exit Strategies
Latest edition - exit strategies- worth it for the "thirty girls" short story alone
granta exit strategies
"All hope abandon, ye who enter here." Dante, Inferno. The cover of @GrantaMag 118: Exit Strategies.
love literary journals and this is one of them I follow
James Salter, Review Interview, Articles Seminars Interview, James D'Arcy, Writer Quotes, Gabriel Garcia Marquez, Paris Review
As long as you can start, you are all right. The juice will come.--Hemingway, Paris Review Interview
Gabriel Garcia Marquez interview in the Paris Review. "A novelist can do anything he wants so long as he makes people believe in it."
### The Paris Review – Writers, Quotes, Biography, Interviews, Artists AND SHORT STORIES
Paris Review - The Art of Fiction No. 133, James Salter
Pinned from
theparisreview.org