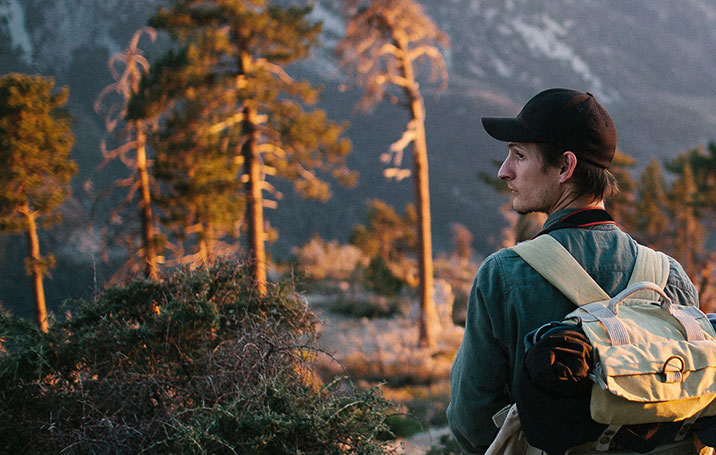 He used Pinterest to explore new campsites
Join Pinterest to find (and save!) all the things that inspire you.
50+
billion Pins
to explore
15
seconds to
sign up (free!)
very interesting but stupid
---
Back to
very interesting but stupid
very interesting but stupid
The good and bad of being a lefty....oh, and the last one (at least from what I heard) is usually b/c of accidents; especially with things made for right-handed people.
The Notebooks, Videos Games, Website, Web Site, Internet Site, Fun Facts, Spirals Notebooks, Left Hands, Random Facts
Left Handed Fun Facts... or not so fun
Not sure these are right. I. unsure. 2. MENSA. OH hahaha! Good one. Not 3 either. Definitely not 4. Not number 5. Doug and I are left handed but Jake is right handed. 6?? 7, I love a spiral notebook. 8. Not good with video games. 9, mother was 21 when she had me. 10 is correct for me. 11. My right hand for mouse. Left hand for the others. 12. I couldn't design paper doll clothes, let alone a computer program. Don't know about the last one. I haven't died yet. =D
Apparently I was a 2% chance. The notebook one made me laugh because true. I am not good at video games unless it's Super Mario Kart. And the living in the right handed world - I do all of those.
This infographic provides information about left handed people. It provides random facts that include the percentage of left handed people and the ten
Left-Handed People Have More Fun [Infographic]
bitrebels.com
#beachlife. Doing absolutely nothing is doing something.
At The Beaches, Beaches Life Quotes, Beaches Resorts, Beaches Quotes, Happy Places, Beaches Bum Quotes, Beaches Vacations Quotes, Florida Beaches, Florida Vacations Quotes
Doing absolutely nothing at the beach is my favorite
Escape to Northwest Florida Beaches #WyndhamVacationRentals
Beach Quotes
My happy place
St. Pete Hotels | Sirata Beach Resort | Hotels in St. Pete Beach
sirata.com
Zombie Apocalypse
Tees Shirts, Zombies Apocalypse, The Walks Dead, Disney Style, Dead Disney, Funny, Walkingdead, T Shirts, Walks Dead Zombies
Walking Dead Zombie Apocalypse
The Walking Dead, Disney style.
"Walking Dead - Zombie Apocalypse" is available as a tee and a hoodie at http://www.onceuponatee.net for a limited time! Pick one up today before it's gone! #fightthedead #walkingdead #thewalkingdead #onceuponatee #dailydeal #dailydeals #tshirt #fashion
Camiseta chica The Walking Dead Disney. Zombie Apocalypse
Walking Dead - Zombie Apocalypse | Qwertee : Limited Edition Cheap Daily T Shirts | Gone in 24 Hours | T-shirt Only £8/€10/$12 | Cool Graphic Funny Tee Shirts
This did cross mind when I was a kid.
Water, Pools Fun, Swim Pools, The Ocean, Art, Children, Childhood, Monsters, Kid
This is how I feel every time I am in water. Seriously. Soap suds slow up the drain during the shower and I fall through the curtain naked trying to save myself from the monsters of the deep unknown. #bizarre #darkart #art
© Marcel Baumann - Pool Fun, a children's book illustration. | I've had this happen in a nightmare!
I am still slightly terrified of this, but as I kid I was convinced that the water filter sound was actually the angry noises of captive sea monsters that were let out at night to guard the pool.
This is what watching JAWS when you're 5 does for your mental state in any body of water be it the bath tub, the swimming pool, or the ocean || cephalopods!
Monsters and Terrors of childhood....
My every thought in a pool as a kid
themetapicture.com
swell
Roaring Twenties, Roaring 20 S, Style, 1920 S Fashion, Vintage, 1920S Fashion, Woman, Dresses, Flappers Girls
Angels Fancy Dress says: We love the 20s, as it was an exciting time and these gals look like they are having fun, The roaring twenties.
World War I had ended and women were granted the right to vote... =>Enter the Flapper! She was a liberal and free-thinking woman who wore short skirts, sheer stockings, had a short hair cut, which was also known as "the bob" which many times was styled in a finger waive. And she wore drastically dark makeup with art deco jewelry. The Flapper was considered youthful and boyish, as they abandoned curves and restricted corsets for a more loose fitting dress with strait lines.
1920 s fashion x
Beautiful #flapper style #vintage 1920s dress inspiration for your Charleston #Dance Lesson with The Cheerleading Company
A photograph of women during the 1920's called flappers which was the term used to describe radical style. Flapper Girls would wear short dresses (knee length), long pearl necklaces, with short hair cuts

by Topical Press Agency
Pinned from
fashionlatest.net
Sweet ride!
Vintage Photos, Funny Pictures, Vintage Photographers, Tortoies, Vintage Photography, Children, Turtles, Kids, Animal
Vintage Photograph
Vintage #photography #style #shop #jock explore jockstrapcentral.com
Vintage photo, boy riding turtle
I'm a sucker for antique photos of kids being cute with animals
Funny pictures for 05-04-2012
animal, black and white, boy, child, children, feeding turtles - inspiring picture on Favim.com on We Heart It. http://weheartit.com/entry/17823073
Pinned from
pinterestfunnies.blogspot.com
Walking_Dead_Valentines_Chews-s
Valentine'S Day, Zombies Apocalyp, Diy Ideas, The Walks Dead, The Walking Dead, Dead Valentines, Valentines Cards, Valentines Day Cards, Happy Valentines
The Walking Dead: #Valentine Card
Happy Valentine's Day from The Walking Dead!
Happy Valentines Day!!!
Valentines day cards
Pinned from
comicbook.com
Zombie protection
Zombies Proof Houses, Ideas, Zombies Apocalypse, Dreams Home, Dreams Houses, Walks Dead, Zombies Protection, Zombie Apocalypse, Dreamhous
Surviving the zombie apocalypse. Cool idea:)
Get your zombie proof house today! LOL GET READY FOR THE ZOMBIE APOCALYPSE LOL
Dream home for the zombie apocalypse
My zombie apocalypse dream house. LOL!
Domestic Zombie Protection I have to say even if I don't believe in the zombie apocalypse I would definitely feel 100% safe in this place. Wouldn't mind having this as a second home! haha
WAlking Dead much.... zombie apocalypse protection house
August 14, 1945: "People sitting on curb among tickertape, confetti and paper after celebrating the end of WWII in NYC on VJ Day", Alfred Eisenstaedt
1945, Celebrity, New York Cities, Confetti, Wwii, People Sit, Alfred Eisenstaedt, August 14, Photo
August 14, 1945: "People sitting on curb among tickertape, confetti and paper after celebrating the end of WWII in NYC on VJ Day". Photo by Alfred Eisenstaedt. #vintage #1940s #WW2 #New_York
August 14, 1945: "People sitting on curb among tickertape, confetti and paper after celebrating the end of WWII in New York City on VJ Day" - Alfred Eisenstaedt
Pinned from
forties-fifties-sixties-love.tumblr.com
Party On Darth
Darth Vader, Party'S, Comic Books, Stars War, Funny Stuff, Wayne World, Wayne'S World, Parties Time, Starwars
Saw this earlier today and it was too awesome not to share! #Batman #Starwars WAYNES WORLD!
Wayne's World and Star Wars #starwars lol
Wayne's World! Party Time! #batman #darthvadar #starwars
Batman & Star Wars mash up. Darth Vader. Lego. Funny. Wayne's World. lol
Funny stuff
Pinned from
chickgeek.org
IT Crowd
Twitch, Crowd Oh, Techie Probs, Computers Help, Techi Problems, Cute Funny Awesome, Theater Techi, Irish Accent, It Crowd
IT Crowd - I love it!!
With an Irish accent.
twitch twitch
Joel says it to me every single time I have a techy problem! :-))))
computer help
Chucking My Computer Out The Window - HAPPINESS IS...
shannoneileenblog.typepad.com
I love it when people mash-up my favorite things!
Thewalkingdead, Zombies Apocalypse, The Walks Dead, Seasons, Irons Man, Stars War, Walking Dead, Man Of Steel, Starwars
The Walking Dead plus Star Wars I feel like if I had a lightsaber during the zombie apocalypse I MIGHT survive.
The Walking Dead Season 4 - Gearing Up - Video Dailymotion
Photo: The Walking Dead with their lightsabers! lol #TheWalkingDead
Pinned from
themetapicture.com
:)
Food Quotes, Children Food, Julia Child Quotes, Kitchens Art, Eating, Retro Food, Julia Childs, Foodquotes, Art Wall
Kitchen art- Julia Child quote.
Kitchen art, wall decor, print poster inspirational retro food quote - Julia Child. $21.00, via Etsy. #quote #food #eating #juliachild
Food Quote, best quotes ever, eat italian, typical italian products #foodiequote #foodiequotes #foodquote #foodquotes #foodinspiration #foodinspirations