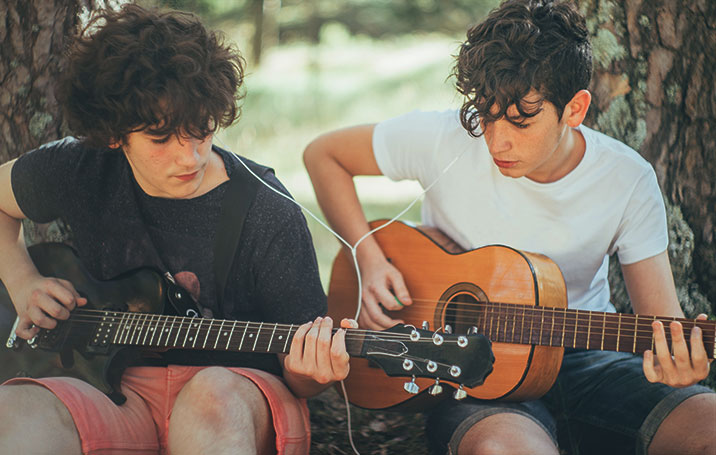 They used Pinterest to find new songs to learn
Join Pinterest to discover all the things that inspire you.
50+
billion Pins
to explore
15
seconds to
sign up (free!)
what a shot
Flowers Gardens, Pink Flowers, Bees, Butterflies, Natural Beautiful, Hum Birds, Photo, Hummingbirds, Backyard Kids
Even birds & insects apparently have to wait in line. Hummingbird portrait snapped mid-wing as it hovers above yellow & black tiger butterfly sipping nectar from a rich dark pink zinnia bloom! RESEARCH DdO:) - https://www.pinterest.com/DianaDeeOsborne/flowers-beyond-expected/ - FLOWERS BEYOND EXPECTED. Fascinating link w PHOTOS tells what species is in your state: http://www.hummingbirds.net/states.html - Photo credited as "Via Connie Miller Schuh". Pinned via Picked for You / PRETTY PICS.
A gorgeous humming bird and butterfly stopping near a pink flower for a snack
Gorgeous Flowers Garden & Love
The Birds and The Bees. How to attract birds and butterflies to your garden. http://www.newsofmillcreek.com/content/birds-and-bees-%E2%80%93-no-not-sex-ed-column
amazing photo ~ #nature, #beauty
The Alaska Range by Carlos Rojas
Alaska Travel, Mountain, Beautiful, Cloud, Denali National Parks, Alaska Range, Places, Natural, Photo
500px / Photo " The Alaska Range" by Carlos Rojas
Denali National Park - Alaska, USA...I have been fortunate to have the mountain visible both times I have been to Denali. It is often cloud covered.
The Alaska Range | Denali National Park, Alaska, USA #sunrise #sunset #mountain #beautiful
Nature / Mountains
✯ The Alaska Range - Denali National Park, Alaska. l want to go see this place one day.Please check out my website thanks. www.photopix.co.nz

by Carlos Rojas
clouds
Cloud Formations, Asperatus Cloud, Wrasse Asperatus, Triceratop, Asperatuscloud, Newzealand, Photo, New Zealand, Mothers Natural
New Zealand, Hanmer Springs in Canterbury - This cloud formation is so rare that it defied classification until a few years ago - these are undulatus asperatus clouds — an entirely new cloud type.
Cloud Formation Over New Zealand At Sunset.Undulatus asperatus. I want to go to NewZealand soo bad!
Asperatus formation, Canterbury, New Zealand - Undulatus asperatus (or alternately, asperatus) is a cloud formation, proposed in 2009 as a separate cloud classification by the founder of the Cloud Appreciation Society. If successful it will be the first cloud formation added since cirrus intortus in 1951 to the International Cloud Atlas of the World Meteorological Organization. The name translates approximately as roughened or agitated waves. Photo: wittap / Flickr | via Memolition
Beauty of mother nature, Undulatus Asperatus Clouds.
#AsperatusClouds #NZ #homesweethome #lovenz #welcomehome
Rock Pools, Canada
Canadian Rocky, Canadian Mountain, Canada, Rock Pools, Northwest Territori, Rocks Pools, National Parks, Natural Pools, Sichuan China
Rock Pools, Nahanni National Park Reserve in Canada, Northwest Territories, Canadian Mountains
Real(Mislabeled) - Pinned as: "Rock Pools, Canadian Mountains" - These are Natural pools in Huanglong, Sichuan China.
Rock Pools, Canada...Banff National Park, Canadian Rocky Mountains; Alberta, Canada. I would love to make this trip.
Multnomah Falls - Portland, Oregon
Buckets Lists, Favorite Places, Columbia Rivers, Trips, Multnomah Fall Oregon, Beautiful Places, Places I D, Portlandoregon, Portland Oregon
Multnomah Falls - Portland, Oregon. I keep seeing beautiful places in Oregon. Maybe I should check it out for a vacation trip one day.
Multnomah Falls - Portland, Oregon, along the Columbia River gorge....a great road trip :)
Multnomah Falls, Oregon [Always a terrific stop in northern Oregon near the Columbia River .. especially for those positive events in one's life, like being where negative ions gather (created by waterfalls or lightening storms), which then attract major levels of oxygen to the area. Hence why most of us are so invigorated by such experiences. ;) ]
Bucket List - Multnomah Falls - Portland, Oregon
Columbia River Gorge - one of my favorite places in the whole wide world... Multnomah Falls - Portland, Oregon
rowboats on Lake Louise in Banff...
Banff Canada, Canoeing, Buckets Lists, Morain Lakes, Alberta Canada, Beautiful Places, Travel, Lakes Louise, Banff National Parks
Lake Louise in Banff National Park, Canada - Click image to find more Travel Pinterest pins
Lake Louise, Banff, Canada
Canoes at Lake Louise in Banff National Park, Canada ... bucket list for sure
Canoes at Moraine Lake, in Banff National Park, Alberta, Canada
lake louise is one of the most beautiful places i've travelled to
Canoeing on Lake Louise ~ Banff National Park, Alberta, Canada