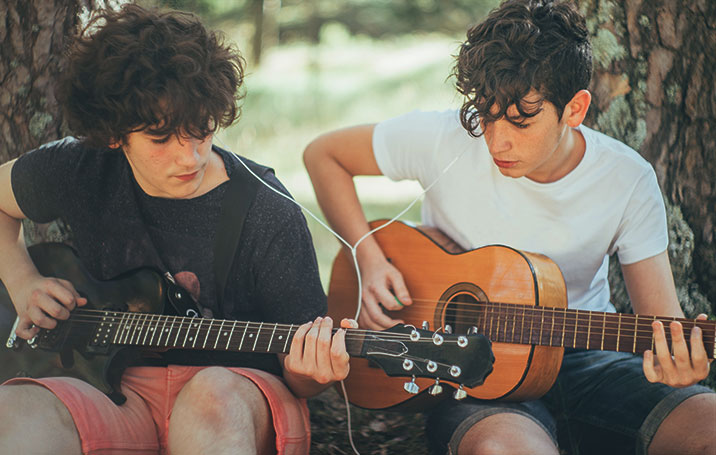 They used Pinterest to find new songs to learn
Join Pinterest to find all the things that inspire you.
50+
billion Pins
to explore
15
seconds to
sign up (free!)
Back to
Books Worth Reading
Books Worth Reading
ten books every kids should own
Libraries, Book Lists, Idea, Kids Stuff, 10 Book, Ten Book, Kids Book, Children Book, Kids Reading
10 Books Every Kid Should Have Favorite Pins @frostedevents Pinspiration #kids #books
Gift ideas - 10 Books Every Child Should Have
ten books every kid should own: If anyone needs any gift ideas!! :) I'll gladly accept children's books :)
ten books every kid should own. Now some ideas for library day!
The Hunger Games Trilogy for the Kindle for only $5.00!! Great deal!!-->> www.debtfreespend...
Worth Reading, Harry Potter Series, The Hunger Games, Book Worth, Hunger Games Trilogy, Novels, Paranormal Romances, Kindle Stores, Gone Girls
Amazon.com: Silver (The Silver Series Book 1) eBook: Cheree Alsop: Kindle Store
The Hunger Games Trilogy
Gone Girl: A Novel by Gillian Flynn Just finished this thriller about a missing woman. "Marriage is a killer." Kept me guessing.
Sybil
Worth Reading, Good Reading, Multiplication Personal, Book Worth, Rheta Schreiber, Woman Possessive, Flora Rheta, Great Book, True Stories
Sybil, Flora Rheta Schreiber. Great book turned into a great made-for-TV movie.
Sybil by Flora Rheta Schreiber **much controversy over the true life story of a woman with multiple personalities. I found it very interesting look at what she said it was like growing up with this disease of the mind. The original person is spun off into many personalities to cope with trauma. Made into a movie. This is detailed story of Sybil's life.
Sybil by Flora Rheta Schreiber Good read
"Sybil: The Classic True Story of a Woman Possessed by Sixteen Personalities" by Flora Rheta Schreiber
The Last Lecture
Book Club, Worth Reading, The Last Lectur, Thelastlectur, Inspiration Book, Book Worth, Life Lessons, Randy Pausch, Favorit Book
Very good book, worth reading.
thelastlecture
The Last Lecture. Definitely worth reading and sad at the same time. I think his perspective and outlook on life and love was amazing. Don't buy online - every thrift store probably has a copy for a buck. By Randy Pausch
My favorite book. :) The Last Lecture - Randy Pausch
For the late Randy Pausch, living out his childhood dreams was an obsession. It is fitting, then, that he made this the theme of the last lecture he delivered at Carnegie Melon University before he died. The Last Lecture is an elaboration of Pausch's philosophy of life that he wrote to leave as a legacy for his three children. Book Club
The Last Lecture, one of the best and most inspiring books I've ever read! Randy Pausch was one of the most inspiring people I've ever had the pleasure to hear and read about! Makes me want to live my life in his footsteps.
Henrietta Lacks
Hela Cell, Book Club Book, Immortal Life, Henrietta Lack, Rebeccaskloot, Reading Lists, Bookclub, True Stories, Rebecca Skloot
2012 Book #3 The Immortal Life of Henrietta Lacks (also book club book #3)
Henrietta Lacks Bookclub pick 2
The Immortal Life of Henrietta Lacks by Rebecca Skloot - a great read that brings the true story of Henrietta Lacks to life.
The Immortal Life of Henrietta Lacks by Rebecca Skloot...so on my to read list
February - This is a fantastic book, great storytelling style. I've wanted to read just such a book since my own introduction to HeLa cell line in college science courses. I've worked with these cells and now I know their story. The Immortal Life of Henrietta Lacks by Rebecca Skloot
My name is Harry, harry harry potter
Worth Reading, Harry Potter Series, Book Worth, Jk Rowling, Movies, Boxes Sets, Favorit Book, Book Series, Harry Potter Book
Of course Harry Potter has to appear on my Books Worth Reading board. Loved these!
If you haven't already read the famous Harry Potter series by JK Rowling, or have perhaps skimped out and just seen the movies, then you are seriously missing out on the easiest way to visit a whole different world filled with creatures you couldn't possibly imagine on your own. You'll fall in love with the world of wizardry and Hogwarts. The books are easy to read through, all of the loose ends get tied up, there is humor, romance, action, violence, friendship, drama, etc... it's more than most books could ever hope to offer!
My favorite book series!! So well written! Harry Potter Paperback Boxed Set, Books 1-7
Harry Potter (Book Series) by J. K. Rowling that inspired the world renowned Harry Potter movie series. Collect all 7 books...
An Unquiet Mind, Kay Redfield Jamison. An incredible look into bipolar disorder. bit.ly/HewaLy
Awesome Book, Bit, Closet Doors, Closets Doors, Book Taught, Bookcases Closets, Bipolar Disorder, Weights Loss, Doors Books Books Book
This book taught me so much, but most importantly that those who have suffered, or who still suffer, can still help the suffering. That, "knowledge is marvelous, but wisdom is even better"- Kay Jamison
awesome book
bookcase closet door books-books-books