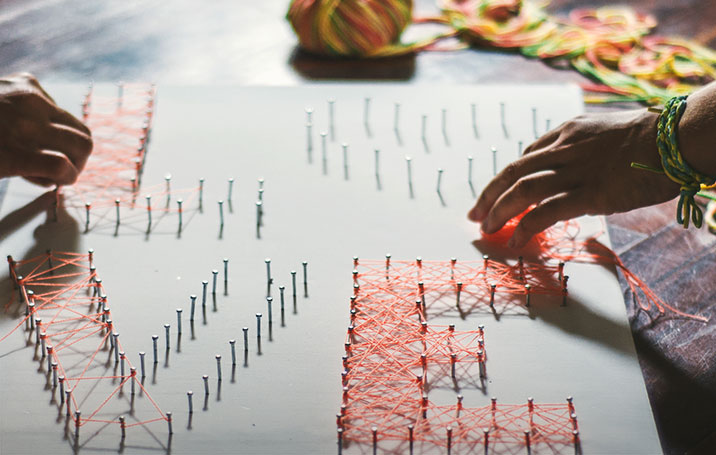 They used Pinterest to find new ways to DIY
Join Pinterest to find (and save!) all the things that inspire you.
50+
billion Pins
to explore
15
seconds to
sign up (free!)
these pictures were great during nursing school... made it so easy to remember things
Schools Nursing, Nursing Stuff, Nursing Help, Fluid, Nursing Students, Nursing Schools, Nursing Mnemonics, Nursing Life, Nursing Study
these pictures were great during nursing school... made it so easy to remember things- repinned by @PediaStaff – Please Visit ht.ly/63sNt for all our ped therapy, school psych, school nursing & special ed pins
nursing mnemonics
Fluid and electrolyte imbalance
Nursing help
Nursing stuff
Neat pictures to help nursing students
temple grandin
Embrace Autism, Books, Girls, Cows Embrace, Changing, Temples Grandin, Dr. Who, The World, Sy Montgomery
Book 63: Temple Grandin: how the girl who loved cows embraced autism and changed the world, by Sy Montgomery
Temple Grandin
Autism Awareness, Inspiration Women, Autism Advocaci, American Doctors, Animal Science, Temples Grandin Nev, Con Autismo, Inspiration People, Animal And Autism
Inspirational Women with Autism- Temple Grandin
Sugerencias de Temple Grandin para enseñar a niños y adultos con autismo.
Temple Grandin, animal and autism advocate
I am different, not less. ~Temple Grandin, April is National Autism Awareness Month
Temple Grandin-(born August 29, 1947) is an American doctor of animal science and professor at Colorado State University, bestselling author, and consultant to the livestock industry on animal behavior. As a person with high-functioning autism, Grandin is also noted for her work in autism advocacy and is the inventor of the squeeze machine designed to calm hypersensitive people.
just another day at the office
Life as an ER tech
Ain't doin right, hit by car, big dog little dog
Er Tech, Vettech, Dogs Little Dogs, Hit, Tech Life, Ain T Doin, The Offices, Vet Tech Cars, Big Dogs Little
aww
Animal Lovers, Animal Baby, Baby Baby, My Heart, Baby Animal, Baby Dogs, Love My Job, So Sweet, Baby Cat
This is one reason I love my job
SO sweet, melts my heart...
I love animal lovers!
how precious is #cute cats #Baby Cats| http://babycutelittlecatsaustyn.blogspot.com

by meowmitz@sbcglobal.net
blood smear under a microscope
Tech Valentines, Closet Nerd, Rvt, Vettech Lovin, Blood Cell, Valentines Day, Vet Tech, Shape Bands, Bands Neutrophil
heart shaped band neutrophil.
I have a hole ton of pictures like this! Differentials suck! The majority of those are red blood cells. The heart shaped on is a white blood cell. I have some that look like music notes and butterflies!
aww!!! vet tech valentines day!
I'm such a closet nerd.
vet tech life
Vettech, Tech Life, Job, Veterinary Technician, You R, Vet Tech, Veterinarians Technician, True Stories, Animal
vet tech life. The child temperature is a true story
they make vet tech's sound like a bad job :P
Happy Veterinary Technician Week!
cone of shame
Dogs Training, Friends, Tech Life, Dogs Cones, Veterinary Technician Mugs, Fun, Vet Tech Humor, Vet Tech Hahahhahahha, Animal
Vet tech life
It's all fun and games until somebody ends up in a cone
winds up in cone:) from your friends at k9katelynn:)
Vet tech humor
Dog Cone Mug on CafePress.com
Vet Tech charm
Silver Veterinary, 925 Vet, Technician Veterinary, Veterinary Symbols, Sterling Silver, Tech Charms, Veterinarians Symbols, Vet Tech, 925 Sterling
Sterling Silver .925 VET TECH Technician Veterinary Veterinarian SYMBOL 3D Charm
Sterling Silver Veterinary Symbol 3D Vet Tech Charm