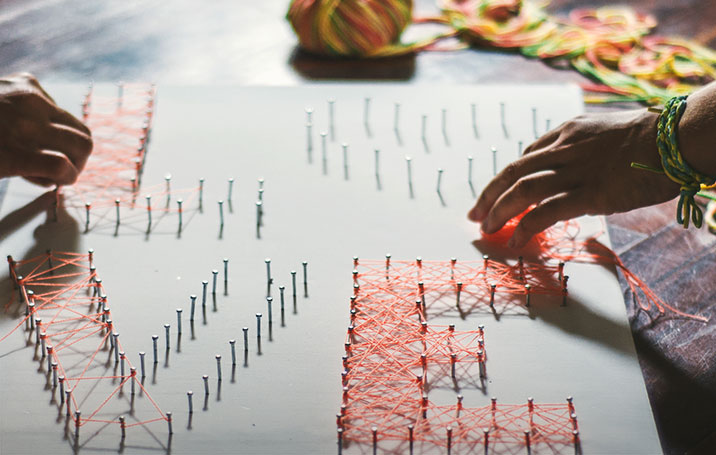 They used Pinterest to find new ways to DIY
Join Pinterest to find all the things that inspire you.
50+
billion Pins
to explore
15
seconds to
sign up (free!)
Ernest Hemingway
Typewriters Quotes, Hemingway Quotes, Ernest Hemmingway, Ernesthemingway, Ernest Hemingway, Writing Quotes, Inspiration Quotes, Good Advice, Writing Hard
Write hard and clear about what hurts - Ernest Hemmingway typewriter quote on 5 x 7 cardstock from Etsy (on healing)
Write hard and clear about what hurts. -Ernest Hemingway Quote.
THE HEMINGWAY 1: Typewriter quote on 5x7 cardstock good advice
"Write hard and clear about what hurts." - Ernest Hemingway • #ErnestHemingway #Writing #TipsOnWriting #Hemingway
Write hard and clear about what hurts ~ Ernest Hemingway Daily Inspirational Quotes , Sayings , Words , #Facts , Different Information and much more #blogger , #wordpress #quotes #words @shehryarkhan_ , http://picsgarden.wordpress.com , http://picturesgardens.blogspot.com kindly share ...
write hard and clear about what hurts. Ernest Hemingway writing quote.
"Beauty is mysterious as well as terrible. God and devil are fighting there, and the battlefield is the heart of man." - Fyodor Dostoevsky
Christian, Heart, God, Beautiful, Fyodor Dostoyevski, Classic Novels, Fyodor Mikhailovich, Fyodor Dostoevski, Fairies Tales
Top five classic novels
Fyodor Mikhailovich Dostoevsky.
FYODOR DOSTOYEVSKY (d 1881) was raised on pale hallucinations of fairy tales & introspective religious piety. He was devastated as a teenager when his mother died. As an adult, Dostoyevsky was arrested for liberal, literary utopianism & survived four years of hard labor in Siberia followed by forced military service. Released due to poor health, Dostoyevksy lost what he had in gambling. He now survives as a stubborn loner in a troubled Russian Empire lurching toward revolution.
Is our experience as Christians any different than Father Zossima's (and Dostoevsky's) nearly 150 years ago? I honestly doubt it at this poi...
"But the suit I wear is my work attire, and nothing else."-Rosa Bonheur
Artwomen Portraits, Female Artists, American Painters, Elizabeth Klumpk, Rosa Bonheur, Art History, Anna Elizabeth, Metropolitan Museums, Women Artists
Women Artists in Nineteenth-Century France | Thematic Essay | Heilbrunn Timeline of Art History | The Metropolitan Museum of Art
Anna Elizabeth Klumpke: Rosa Bonheur (22.222) | Heilbrunn Timeline of Art History | The Metropolitan Museum of Art
Pinned from
Uploaded by user
"Fantasy, abandoned by reason, produces impossible monsters; united with it, she is the mother of the arts and the origin of marvels."- Francisco Goya
Goya, Artists Art Fin, Goyaselfportrait1795 Francisco, Goya Francisco, Francisco Goya, Self Portraits, Artists Drawings Paintings, Francisco De, Amazing Artists
Happy Birthday Fancisco de Goya! Born March 30, 1746 |Self Portrait - Francisco Goya
Self portrait - Francisco de Goya
goya-self-portrait-1795 Artists I Love - Francisco Goya - Winter Weekend Series continues. Check out this amazing artist. Painter of Royalty and painter of madness, his own and the world's. He is worth the attention for a short while. http://napkindad.com/blog/2013/02/09/artists-i-love-francisco-goya-winter-weekend-series/
"Whoever wants to know something about me - as an artist which alone is significant - they should look attentively at my pictures and there seek to recognise what I am and what I want." - Gustav Klimt
Klimt 18621918, Madame Dora, Art Nouveau, Austrian Artists, Art Inspiration, Gustav Klimt, Portraits, Gustavklimt, People
Austrian Artist Gustav Klimt ♡
"I can paint and draw. I believe this myself and a few other people say that they believe this too. But I'm not certain of whether it's true." Gustav Klimt
Gustav Klimt, né le 14 juillet 1862 à Baumgarten près de Vienne, mort le 6 février 1918 à Vienne, est un peintre symboliste autrichien, et l'un des membres les plus en vue du mouvement Art nouveau et de la Sécession de Vienne. Peintre de compositions à personnages, sujets allégoriques, figures, nus, portraits, paysages, dessinateur, décorateur, peintre de cartons de tapisseries, cartons de mosaïques, céramiste, lithographe.
"Life seems but a quick succession of busy nothings."- Jane Austen
Worth Reading, Books Worth, Pride And Prejudice, Jane Austen, Writers, Things Jane, Jane Austin, Favorite Author
Jane Austen (1775-1817), author of Pride and Prejudice. I really like Jane Austen, but re-reading her I was a little disappointed by how little dialogue she actually wrote in some really pivotal scenes. I guess I remembered the screenplays :) Still very much worth reading!
Jane Austen 1775-1817 The English writer Jane Austen was the first writer to give the novel its distinctly modern character through her treatment of ordinary people in everyday life. Austen created the comedy of manners of middle-class life in the England of her time in her novels, Sense and Sensibility (1811), Pride and Prejudice (1813), Mansfield Park (1814), Emma (1815) and Northanger Abby and Persuasion (published posthumously, 1817).
Four Things Jane Austen Actually Teaches Us About Love. #reading, #books, #austen
Jane Austen #JaneAusten #writers #authors #literature #novelists
Portrait of Jane Austen, my favorite author. Pride and Prejudice anyone?
Jane Austin. Has to be my favorite writer. So wish she could have lived a longer life.
"What is done in love, is done well." - Vincent Van Gogh
Vincent Of Onofrio, Vangogh, 1889, Self Portraits, Vincent Vans Gogh, Art, National Galleries, Vincent Van Gogh, Painting
'Self portrait' by Vincent van Gogh, 1889, oil on canvas, 57.8 x 44.5 cm, National Gallery of Art, Washington DC
Self Portrait with Pallette - Vincent van Gogh #vanGogh #art
♀ Painted Art Portraits ♀ Vincent Van Gogh | Self portrait, 1889
"She missed him the days when some pretext served to take him away from her, just as one misses the sun on a cloudy day without having thought much about the sun when it was shining." -Kate Chopin
Absolutely Gifts
Kate Chopin (1850-1904) "To be an artist includes much; one must possess many gifts - absolute gifts - which have not been acquired by one's own effort. And, moreover, to succeed, the artist much possess the courageous soul."
"There is much chaos in me, much chaos in our time." - Otto Dix
Autoportrait Dartist, Self Portraits, Ottodix, Eight In Amber, Eight Dix, Dix 18911969, Artists Portraits, Dix 1913, Artists Selfportrait
Self Portrait, Otto Dix, 1913
"I dwell in possibility." - Emily Dickinson
Impressions People, Poetry Favorite, Beautiful Woman, Emily Dickinson, Emily Dickenson, Beautiful Poetry, Belles Femmes, Femmes De, Favorite Poets
Emily Dickinson... beautiful poetry
Emily Dickenson