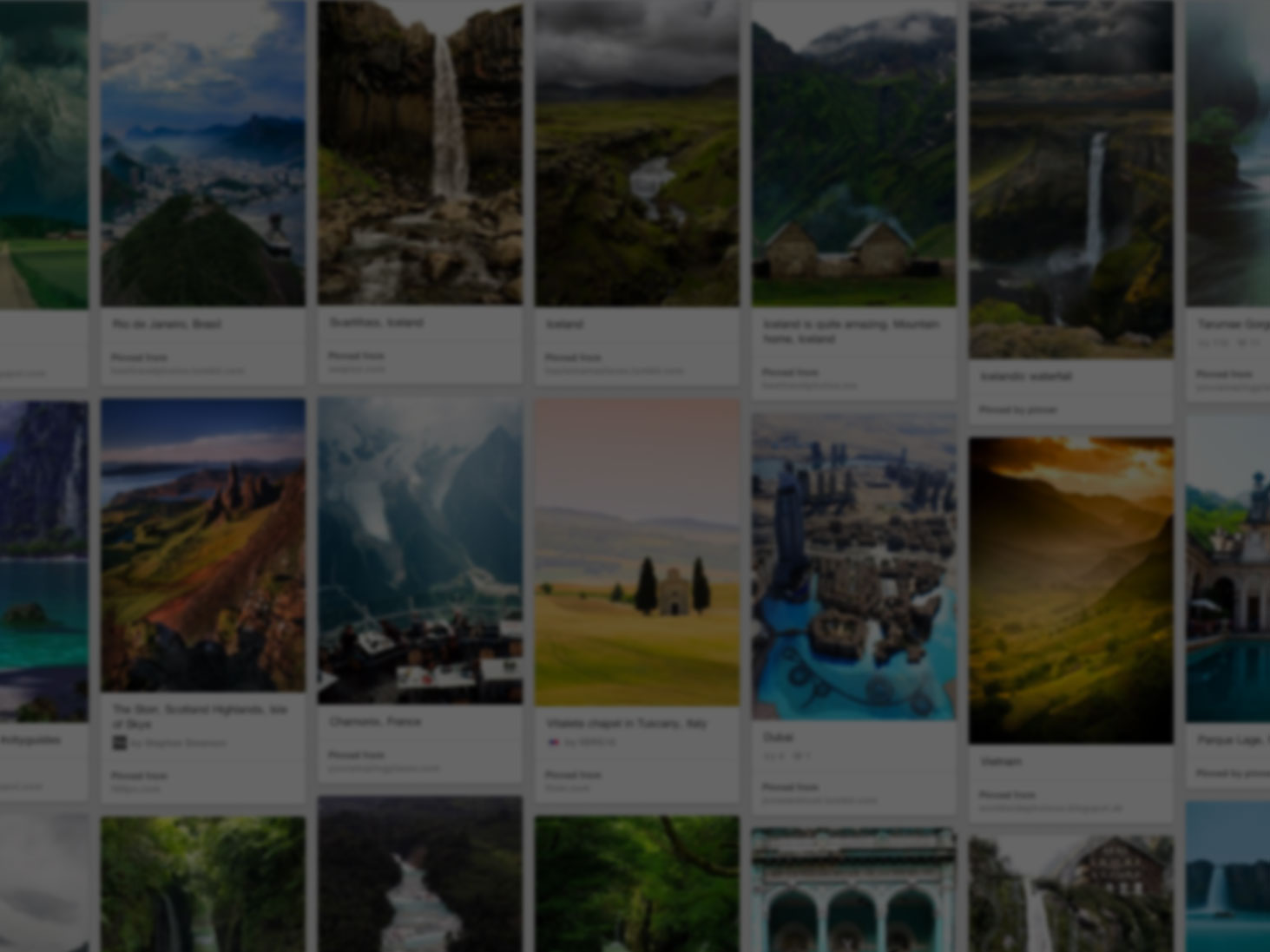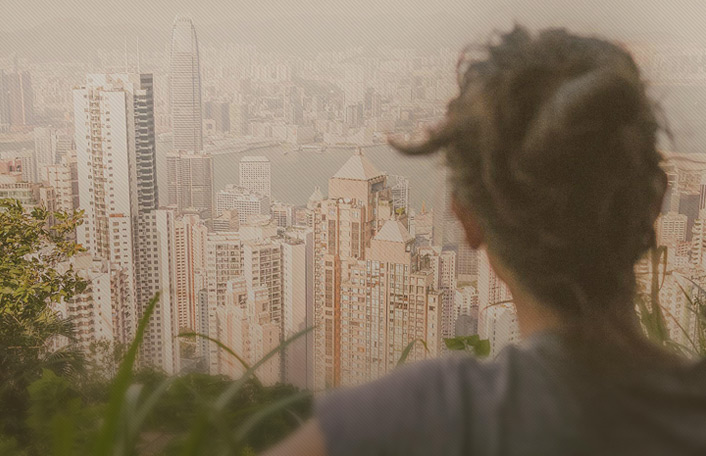 They used Pinterest to plan a dream trip
Join Pinterest to find all the things that inspire you.
50+
billion Pins
to explore
15
seconds to
sign up (free!)
Oh Loki! :)
Toms Hiddleston T Shirts, Toms Hiddlestonloki, Chris Hemsworth, Loki Toms, Toms Hiddleston3, Loki Shirts, Toms Hiddleston Loki, Hiddleston Attendant, Leather Pants
I love Chris Hemsworth. Get over it. :)
I love Tom Hiddleston!!! LOKI! (:
It amazes me how this beautiful creature known as Tom Hiddleston can pull off a t-shirt, leather pants and cowboy boots....this man I swear will be the death of me <3
Save Rock And Roll - Fall Out Boy
Save Rocks, Falloutboy, Fall Outs Boys Band, Band Boys, Fall Outboy, Boys 3, Rocks And Rolls, Favorit Band, Fallout Boys
Fall Out Boy is my absolute favorite band and i can't pick a favorite song by them or even an album so I won't even try. I do love Save Rock and Roll though!
<3 fallout boy
Fall out boy. <3
Save Rock And Roll is probably one of the very best albums I have hear in a really long time and if you haven't heard it yet, so give it a listen because I promise that you will love it. #FallOutBoy
Dean Winchester. gorgeous, funny, awesome car, great taste in music, and kicks ass!
Deanwinchest, Supernatural, Eyes Candy, Jensen Ackles, Jensenackles, Dean O'Gorman, Dean Winchester, Photo, Guys
Dean Winchester. For you. I look for pins for guys I like and I keep finding pics of this guy.
Jensen Ackles/Dean Winchester: bad ass, eye candy AND a sense of humor
Supernatural - Promotionals - Dean Girls Photo (27091666) - Fanpop
March 1: Jensen Ackles! Dean Winchester on television series, 'Supernatural'.
#Supernatural 2nd Season Promo Pic #SPN #JensenAckles #DeanWinchester
Supernatural
Geek, Nerd, Supernatural Fandom, Jared Padalecki, Epic Win, Quote, Jaredpadalecki, Sam Winchester, Fandoms
Jared Padalecki, A.K.A Sam Winchester, our beautiful nerd of the SPN fandom. We win.
Supernatural. I have no idea what the quote says. LOOK IT'S Sam Winchester!!!!!
#Supernatural #JaredPadalecki ❤️❤️❤️
Epic win!
Actually he's a tech geek. The nerd is his brother Dean aka Jensen Ackles aka sex-on-legs.
Come to the Supernatural fandom. We have hot nerds.
Charlize Theron | Photography Alexi Lubomirski
Beauty Women, Girls Crushes, Charlize Theron, South Africa, Charlizetheron, Beauty People, Alexis Lubomirski, Hairs Color, Hairs Makeup
Charlize Theron. She's from South Africa
#CharlizeTheron #model vactress #blonde #sharp #photography #bw #blackandwhite
My girl crush
Charlize Theron | Hair color
Beautiful women Charlize Theron | Photography Alexi Lubomirski
Olivia Wilde. Love her!
Hairs Cut, Hairs Idea, Google Search, Ombre Hairs, Hairs Color, Sexy Waves, Wild Hairstyles, Soft Waves, Olivia Wild
Soft Waves With A Mid Part Hairstyle
HOW TO: Simply Sexy Waves for Olivia Wilde | http://ModernSalon.com
olivia wilde ombre hair - Google Search
olivia wilde hair color - Google Search
White Collar's Matt Bomer
White Collars, Christian Grey, Eyes Candy, Matthew Bomer, Favourit Men'S, Random Pin, Gorgeous Matte, Againsighmatt Bomer333, Again Sigh Matte Bomer 3 3 3
Matt Bommer..sooo Christian Grey
the gorgeous matt bomer :) yes please!!
Matthew Bomer
Matt Bomer. White collar.
Ian Somerhalder poses with White Collar's Matt Bomer at a People's Choice Awards after party.
People Choice Awards, Matte Bomer, Eyes Candy, Google Search, Ian Somerhalder, 2013 People, Hot Guys, Gay Hunks, White Collar
hot guys 2013 - Google Search

by Jason Kempin
Zachary Levi
Celebrity, Adam Levine, Watches Chuck, Zachary Levis, New Movies, Boys Boys, Hot Guys, Hotti 3, F Vorit Movies Actor
Hottie... I'd date on;y reason to watch chuck
ZACHARY LEVI is SOOOOOO CUTE!!!!!! I just love him! If you haven't seen the new movie by hallmark "Remember Sunday". You have to!
Gotta love them boys.
Supernatural Obsess, Jared Sam, Supernatural Stuffz, Things Supernatural, 3D Cartoon, Supernatural Tv, Spn Boys, Supernatural Cartoon, Cartoon Character
Supernatural cartoon character vs actually cast
Love them! SPN boys go anime.
Supernatural - Kawaii Fan Art of Dean (Jensen Ackles), Sam (Jared Padalecki), & Castiel (Misha Collins). #Supernatural #SPN #TV_Show
Gotta love them boys. Supernatural tv show
Matt Bomer- never get tired of looking at this face...
White Collars, Beauty Matte, Christian Grey, Mattbom, Eyes Candy, Fifty Shades, Hello Matte, Matte Bomer 3, Matt Bomer
Matt Bomer- <3
The Beautiful Matt Bomer!!!
Matt Bomer - The ultimate Christian Grey - He plays straight so convincingly.
#mattbomer
Mmm. Hello Matt.
That Half Smirk..Pure Sexiness! Matt Bomer of "White Collar"
Jude Law.
Jude Law, Judelaw, Celebritiesimport People, Beauty People, Hey Jude, Beautiful Men'S, Actor, Eyes, Beauty Men'S
Jude Law. those eyes!!!!!
JudeLaw.
Jude Law. Such a great actor
hey, jude law