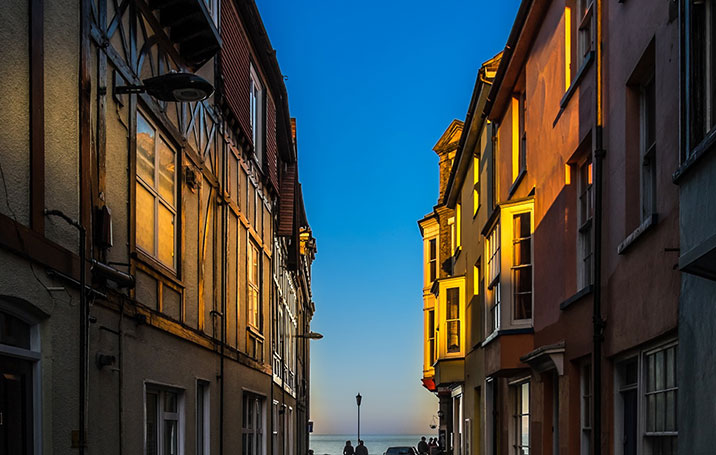 They used Pinterest to explore a new city
Join Pinterest to find all the things that inspire you.
50+
billion Pins
to explore
15
seconds to
sign up (free!)
Whimsical Raindrop Cottage - daily-disney: Winnie the pooh quotes.
Tattoo Ideas, Best Friends, Pooh Quotes, Pooh Bears, Quotes About Boys You Like, Cute Quotes, Raindrop Cottages, Disney Quotes About Love, A Tattoo
One of my favorite quotes, might get a tattoo of it. Winnie the pooh quotes.
cute quote
Whimsical Raindrop Cottage - daily-disney: Winnie the pooh quotes. Best friend
Whimsical Raindrop Cottage - daily-disney: Winnie the pooh quotes. Good tattoo idea!!
Whimsical Raindrop Cottage - daily-disney: Winnie the pooh quotes.I LOVE Pooh bear
You are Braver Than You Believe Necklace : Wantist. Want to buy this for my daughter
Gifts Ideas, Studios Calico, Pooh Bears, Lulu Bugs, Graduation Gifts, Cool Necklaces, Winnie The Pooh, Inspiration Quotes, Christopher Robins
Inspirational quote necklace You are braver by lulubugjewelry, $62.00
@Studio Calico This font, for alpha stamps? Hint hint...
Pooh Bear.... Love it! You are Braver Than You Believe Winnie the by rawartletterpress, $27.00
(this would be a great graduation gift for someone!)
front quote is a partial quote from A.A. Milne, as said by Christopher Robin to Winnie the Pooh, back of pendant, an addition.
This is such a cool necklace.
"You are Braver Than You Believe Necklace" by Lulu Bug (front and back)- great gift idea
Reason to Breathe (Breathing, #1) this is a must read series.
Worth Reading, Rebeccadonovan, Rollers Coasters, Books Worth, Rebecca Donovan, Books Series, Favorite Books, Breath Series, Amazing Books
Reason to Breathe (The Breathing Series #1)these books are a roller coaster of emotions but its a true expression of how someone deserves to be loved, I'm look forward to the 3rd and final book to come out.
"Reason to Breathe (The Breathing Series, #1)" by Rebecca Donovan. My favorite book of all time that is being made into a movie!
Such an amazing book series. Finished book 1 and immediately started book 2. I'm addicted!
Reason to Breathe - Rebecca Donovan Such an amazing book!
Books to Love: Reason to Breathe by Rebecca Donovan. #newadult #youngadult #thebreathingseries #rebeccadonovan #beccadonovan
Reason to Breathe This is one of the saddest books I've read, but I couldn't put it down! Worth reading for sure!!
Gabriel's Inferno
Ibook Loanabl, Books Check, Book Review, Books Shelf, Favorite Books, Great Books, Good Books, Books Obsession, Books Review
Book review by Kristy M. Theis: PERFECT follow-up to the Fifty Shades series. I wasn't sure what to think about this book, but the reviews sold me. Gabriel's Inferno is an intellectual, deep read about two characters tormented about their past, and fall in love, striving to escape their own demons. This book has some riveting moments and ones that I re-read because they were so good. The follow up, Gabriel's Rapture, gets 5-stars. I cannot express enough how much I loved these books.
Gabriel's Inferno.... So not what it appears to be... Very good book!
Gabriel's Inferno great book check it out I fell in love with it.
This was a great book
Worth Reading, Jamie Mcguire, 50 Shades, Books Worth, Travis Maddox, Walks Disasters, Favorite Books, Beautiful Disasters, Books Review
Beautiful Disaster «one of my fav.» Waiting for the 2 series of the book, Walking Disaster(Travis pt. of view). #Book #Books Worth Reading #Books to Read
Fortune Favors The Brave: Beautiful Disaster & Walking Disaster [Double Book Review]. Maybe I'll have to give these a try.
books like 50 shades grey Beautiful Disaster (Beautiful NO1) Jamie McGuire
Beautiful Disaster. By Jamie McGuire. 2012. Atria, $15 (9781476712048). Big-man-on-campus Travis Maddox bets campus good-girl Abby Abernathy that he can abstain from sex for 30 days. If Travis wins, Abby must live with him for a month. Often cited as one of the books that kick-started the NA romance genre, Beautiful Disaster is followed by Walking Disaster. -Booklist
#Beautiful Disaster (2nd favorite book!) Great if you...enjoyed Walking Disaster, New Adult Novels, love stories, fun and witty characters.
Chris Hemsworth or Christian grey
This Man, Celebrity, Sexy Scene Boys, Dear God, How Men Thinking, Thor Enough, Hemsworth Chris, Sexy Long Hair Men, Chris Hemsworth Long Hair
Dear God...
Chris Hemsworth. I don't get all excited over celebs, but this man is sexy. If he would let me, I would lick his abs. Yum.
the only celebrity worth pinning- id do anything for Chris Hemsworth.
Thor..... enough said
Christian Grey!
Eye Candy, Christian Grey, Blue Eye, Man Chrishemsworth, Chris Hemsworth3, Beautiful People, Guys, Photo, Christopher Hemsworth
Beautiful blue eyes! Like mine!!! ;)
Pictures & Photos of Chris Hemsworth - IMDb ❤ liked on Polyvore
Christian Grey! Oh YEAH!!!
Fifty Shades of Grey
Worth Reading, Christian Grey, Books Worth, Fifty Shades, Movie Stuff, Grey Fiftyshadesofgrey, Books Tonight, Good Books, Books Review
Fifty Shades of Grey... No shame, this was a damn good book!!
Fifty Shades of Grey... Definitely worth reading
Starting this book tonight! Hear it is a good one.
Fifty Shades of Grey... mmmm Christian Grey <3
After so much hype I couldn't resist picking up Fifty Shades of Grey...just finished it. Very mature content! I liked it, but don't expect a book review! ;)