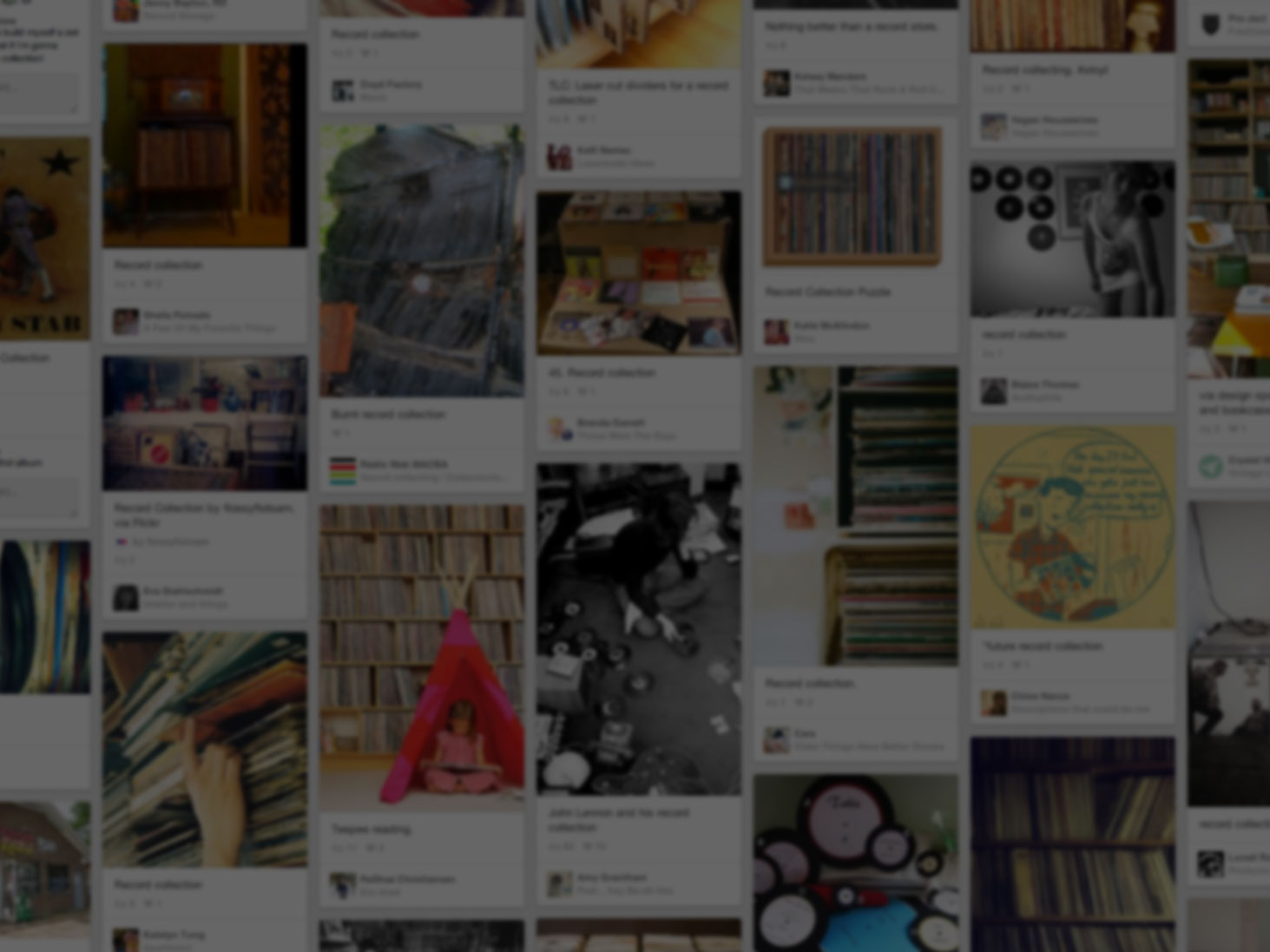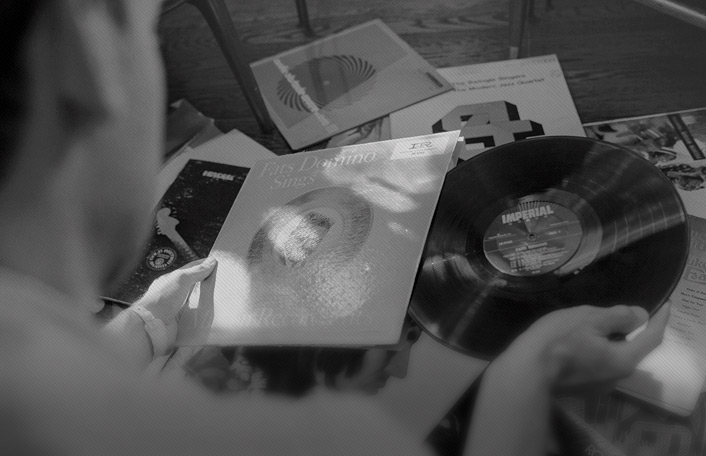 He used Pinterest to start his collection
Join Pinterest to find (and save!) all the things that inspire you.
50+
billion Pins
to explore
15
seconds to
sign up (free!)
~~flamenco ~ rich burgundy parrot tulip by mr moor~~
Flowers Tulip, Flowers Pl, Rich Floral, Burgundy Parrots, Parrots Tulip, So Pretty, Beautiful Flowers, Flamenco Tulip, Flowers Photographers
Beautiful flower
Parrot Tulip. So pretty.
"Flamenco" tulip
Rich Burgundy Parrot Tulip

by mr moor
.
Arend Stories, Gorgeous Flowers, Kate Arends, Vsco Grid, Visit Httpvscocogrid, Arendss Stories, Fresh Flowers, Flowers Shops, Witanddelight Vsco
Gorgeous flowers
kate arends
Fresh flowers
witanddelight | VSCO Grid
Flower shop fleurs
Apricot anemones.
Beautiful Flower, Inspiration, Apricot Anemones, Colors, Poppies, Pink, Wedding Flower, Soft Pastel, Pretty Flower
Blush Wedding Flowers: Apricot Anemones
Apricot anemones. Beautiful flowers for color inspiration
.poppys
Apricot Anemones flower form inspiration for design; soft pastels & black colour contrasts - beauty in nature
Apricot anemones. Beautiful gorgeous pretty flowers
Ice-Watch Eyewear NL is inspired by the color pink!
Papaver 'Princess Victoria Louise'
Front Gardens, Poppies Flowers, Pale Pink, Princesses Victoria, Victoria Louis, Papav Princesses, Sun Gardens, Dreams Gardens, Pink Poppies
Papaver 'Princess Victoria Louise' I've got these in my front garden - love them
Dream garden for new house
Princess Victoria Louise poppy flowers
Papaver 'Princess Victoria Louise' pale pink
Really really want pink Poppies! Papaver 'Princess Victoria Louise'. Had these 20 years ago befor my yard got so shaded. Going to start a sun garden this year and have to remember how much I love these interplanted with Iris.
Papaver 'Princess Victoria Louis
flowers
Ideas, Fall Flowers, Fall Wedding Bouquets, Dreams, Fall Colors, Fall Bouquets, Future, Colors Palettes, Fall Weddings
bold colors and grooms' ties inspired by this fall bouquet; I would probably leave out the fuschia, but otherwise, a great twist on traditional fall colors// photo by OliviaLeighWeddings.com
Fall wedding bouquet by Stems Chicago. Shot by Olivia Leigh Weddings. Don't you love the colors of fall flowers?
Fall Bouquet. Love. Might have to change my dream wedding colors to match a more fall theme.
bold colors and grooms' ties inspired by this fall bouquet // Great ideas for #fall #weddings
fall wedding bouquet - excellent color palette!
Flower centerpiece
Beautiful deep red colors.
Modern Hot Pink Wedding Flowers Ruffled
ZsaZsa Bellagio: Hot Pink #Flower Arrangement| http://flowerarrangementideasjace.blogspot.com
Oh my! Love the color palette of this floral arrangement!!
Hot Pink Peonies #Flower Arrangement| http://flower-arrangement-278.blogspot.com
Contrasting of reds and pinks create a lush arrangement for Christmas time. Mix up colors and textures for a unique bouquet. #christmas2014 #christmasdecorations
Beautiful Hot pink Peonies
Flowers Centerpieces, Flowers Arrangements, Colors, Pink Wedding Flowers, Beautiful, Bouquets, Hot Pink Flowers, Floral Arrangements, Pink Peonies
Lilac by loretoidas,
Vignettes, Books, Shades Of Purple, Colors, Purple Flowers, Beautiful, Gardens, Violets, Lilacs
Lilacs Lilac is a color that is a pale tone of violet that is a representation of the average color of most lilac flowers. It might also be described as light purple.
Lilacs and purple - lots of shades of purple
The color lilac may be beautiful to all, but especially to Leo, Sagittarius and Pisces. Are you none of the above yet love lilac? Do you know your Moon Sign and Your Rising Sign? You may be a Leo Moon or a Rising Pisces!
Lilacs. The colors. Their scent. And a good book.
Lovely lilac #purple #flower #vignette
Beautiful lilacs wish I could grow these in my garden in TX.

by loretoidas
orange
Floral Design, Flowers Arrangements, Wood Boxes, Orange Flowers, Wooden Boxes, Wood Planters, Orange Centerpieces, Floral Arrangements, Wedding Coordinating
... wood boxes wooden boxes orange flowers floral designs centerpieces
Wooden Box "vases" and bright orange centerpieces with the loveliest kumquat accents Photography by http://troygrover.com/, Wedding Coordination by http://lvlevents.com/, Floral Design by http:/invitingoccasion.com/
Orange flowers in a wood planter; gorgeous on tables at the reception, on the bridal table, the cake table, or anywhere you want a floral arrangement. (photographed by Troy Grover Photographers)
Lovely blooms Lovely colors
Ranunculus, Rainbows, Bouquets, Colors Palettes, Wedding Flowers, Beautiful Flowers, Fresh Flowers, Colors Flowers, Peonies
Flower bouquet, peonies and ranunculus
ranunculus fun to grow ! plant tiny bulb in bone meal prepared soil . Anemones grow in same conditions are are good to plant at the same time. ask your local nursery. Fun activity for kids to plant and then put fresh flowers in your home from your own yard . Most excellent plan.
colorful flowers.... Ranunculus I think, makes a gorgeous bridal bouquet!
peonies & ranunculus #Beautiful Flowers| http://beautiful-flowers-collections-maybell.blogspot.com
Color Palette: Berry, yellow, pink, cream. #wedding #flowers #Ranunculus