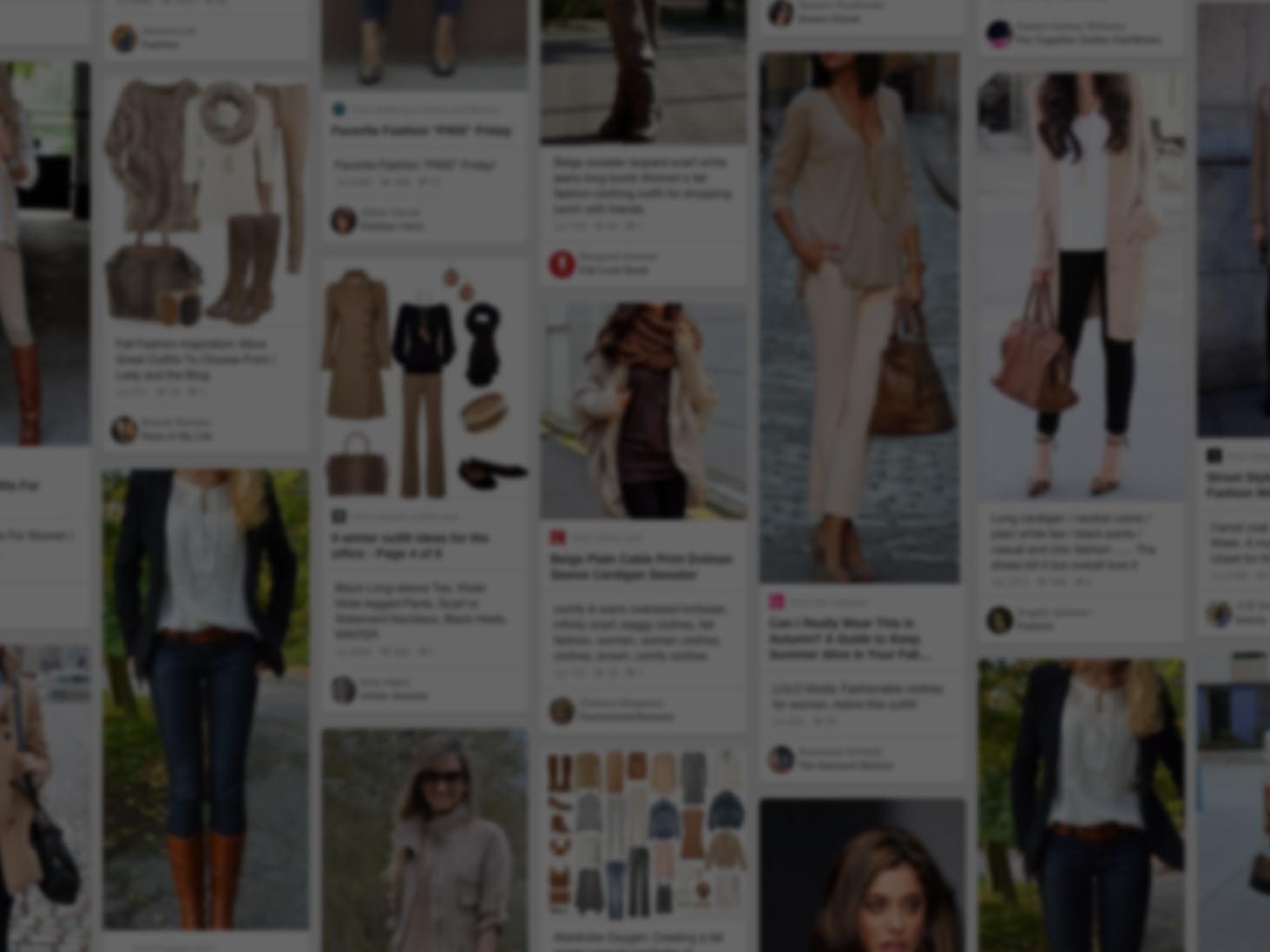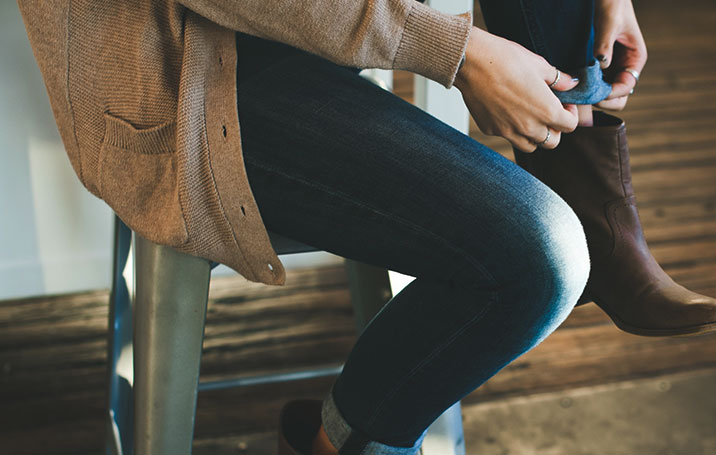 She used Pinterest to step up her style
Join Pinterest to find (and save!) all the things that inspire you.
50+
billion Pins
to explore
15
seconds to
sign up (free!)
Favorite Places and Spaces
---
Back to
Favorite Places and Spaces
Favorite Places and Spaces
The Secret Garden is one of my favorite stories and was also one of my favorite films as a child. I watched it tonight with Owen for the first time. The set design, costumes, location are all to die for. I want a secret garden!
Gardens 1993, Childhood Books, Costumes, Film Inspiration, Places, Favorite Movie, The Secret Gardens, Children Books, Books And Movie
From The Secret Garden (1993) - still my idea of the perfect place.
"The Secret Garden is one of my favorite stories and was also one of my favorite films as a child. I watched it tonight with Owen for the first time. The set design, costumes, location are all to die for. I want a secret garden!" - Michelle branch. I feel the same way, I used to wish to live in a world like this :)
The Secret Garden- one of my favorite childhood books and movies.
secret garden movie | ... | Inkheart, and other movies based on children's books | Movietalk
Film inspiration
one of my favorite movies where i could live forever, the secret garden
Pinned from
nittygrittydirtman.com
I've realized my dream house is the home from the film Practical Magic.
Practical Magic, Dreams Home, Dreams Houses, Practice Magic, Victorian Home, Haunted Houses, San Juan Islands, Victorian Houses, Movie Houses
San Juan Islands beachside victorian house (Practical Magic House)
Definitely my favorite Movie House. This is the Victorian home from Practical Magic.
Haunted House Trivia
Practical Magic Victorian house My dream home!
victorian houses | decorology: The enchanting victorian home in Practical Magic
Victorian house used in the movie "Practical Magic" - this IS my dream house!!!!
Practical Magic: A Victorian House Fit for a Witch
hookedonhouses.net
I wouldn't mind being here right now.
Tours Eiffel, Paris Apartment, Bedrooms Window, Eiffel Towers, Parisfrance, The View, Paris France, Dreams Apartment, Black
Inspiration photo...Paris apartment... #ToitsDeParis #lesPlusBellesPhotosdeParis #ParisFrance #myfashionlove www.myfashionlove.com
i want this to be the view from my bedroom window
La Tour Eiffel from my bedroom window
EIFFEL TOWER, PARIS FRANCE I love the black and white feature in this image.... xxx <3
The Eiffel Tower My dream apartment!!!
Paris Apartment Eiffel Tower
Pinned from
bluepueblo.tumblr.com
.
Schloss Lichtenstein, Cliff Castles, Mists, Tall Window, Places, Castles Locations, Swabian Alb, Fairies Tales, The Moon
The castle stood tall and powerful. I stared up at it, simply trying to take it all in. Rain lashed at the tall windows and the many towers stood out menacingly against the dark sky. It was huge, much bigger than she had expected. How would she ever find her way around it?
In the mist
Spooky Places Schloss Lichtenstein, cliff castle located near Honau in the Swabian Alb, Baden-Württemberg, Germany.
Empty the Moon
"Fairy Tales Can Come True" | ~LadyLuxuryDesigns
Pinned from
treasuredkeepsakes.tumblr.com
Morning routine: make myself a cappuccino, let the chickens out, hang in my garden. There's no better way to wake up. I take that back, there is... ;)
Gardens Ideas, Gardens Beds, Backyard Chicken, Gardens Fence, Dreams Houses, Mornings Routines, Backyard Privacy, Outdoor Gardens, Gardens Stuff
Outdoor garden
Garden fence to keep the chickens out.
Home | Michelle Branch
michellebranch.com
This is what I wanna do as soon as it starts to get a bit warmer. Who is with me?
Buckets Lists, Camping, Night Lights, Outdoor, Joshua Trees, National Parks, Camps, Travel, Mountain Tents
Don't forget your night light.
15 Most Adventurous & Thrilling Camping (Outdoor) Activities
Joshua Tree National Park, CA. (USA)
Pinned from
campingtourist.com
I am a youth that's inclined to ramble
Favorite Places, Peace Places, Cottages Europe Ireland Uk, Dreams Irish, Beautiful Ireland, Irish Cottages, Irish Misty, Ireland Misty Mornings, White House
I'll live there, in the little white house.
beautiful ireland
This looks like the most peaceful place on Earth...
Irish misty morning - Pixdaus
Irish cottage
Pinned from
dailydoseofstuf.tumblr.com
I get super homesick every now and then. I just wanna hop in my car and drive. I miss the smell of sweet rain, the quiet blue sky and stars that are so bright you could almost reach up and grab them. You know, at heart I'm just a desert rat.
Rocks Sedona, Cathedrals Rocks, Natural Scene, Favorite Places, Sedona Arizona, Beautiful Places, Castles, Desktop Wallpapers, Sedona Az
Sedona, Arizona. . .a favorite place!
cathedral rock, sedona, arizona
Nature Scene | ... nature scenes wallpapers nature scenes wallpapers nature scenes
Cathedral Rock, Sedona, AZ We were married on the banks of the river right here! One of the most beautiful places on Earth
Pinned from
fabulousnature.com
Can it please be summer already? I want to eat and drink the evening away under the stars with my friends.
Forests Wedding, Wedding Receptions, Tables Sets, Company Picnics, Receptions Tables, Summer Picnics, Dinners Parties, Picnics Tables, Gardens Parties
Reception Table Set Up
romantic picnic table dinner party!
Evening garden party ideas
Forest Wedding Reception Table
Pinned from
thecottagemarket.com
The Luxury Naibor private retreat in Kenya. *sigh*
Eco Tourism, Luxury Tent, Kenya, Wool Rugs, Around The World, Spa Resorts, Naibor Private, Naibor Camps, Best Spas
Naibor, located in Kenya, is a private getaway that consists of seven luxurious tents. Each features king sized beds, wool rugs and atmosphere galore. Lions and hippos included
Naibor Camp is a luxury tented camp in the heart of Kenya's Masai Mara Game Reserve.
Luxury tents at Naibor Private Retreat Kenya