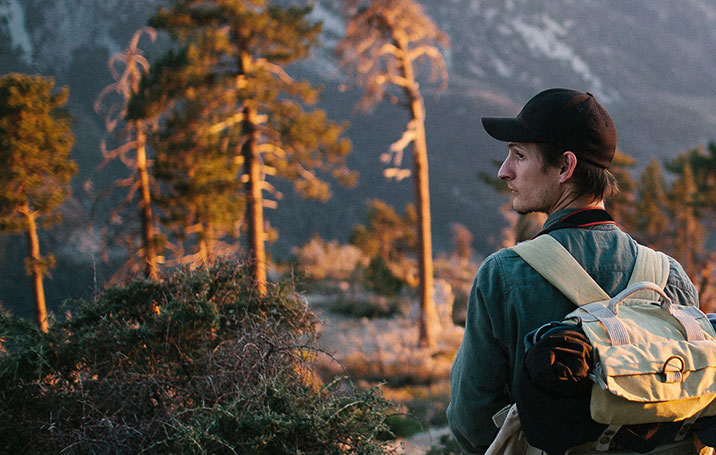 He used Pinterest to explore new campsites
Join Pinterest to find (and save!) all the things that inspire you.
50+
billion Pins
to explore
15
seconds to
sign up (free!)
A sweet and tart drink that's perfect for summer!
Meringue Flavored Cocktails, Adult Beverages, Lemony Recipes, Meringue Cocktails, Lemon Meringue Flavored, Fresh Lemon, Cocktails Ingredients, Lemon Recipes, Lemon Juice
Lemon meringue-flavored cocktail made with fresh lemon juice and served in a glass with a graham cracker rim.
Lemon Meringue Cocktail INGREDIENTS 2 graham crackers, crushed into fine crumbs 1 lemon wedge 1 1/3 cup lemonade 1/2 cup vodka 2 tablespoons sweetened condensed milk DIRECTIONS Place the graham cracker crumbs on a small plate. Rub the rim of two glasses with the lemon wedge. Place the rim of the glass in the crumbs to coat. Add the lemonade, vodka, and sweetened condensed milk to a cocktail shaker filled with ice. Shake until well combined. Strain into the prepared glasses. Garnish with extra lemon wedges if desired. Serve immediately. tablespoon.com
Lemon Meringue Cocktail
tablespoon.com
Warm Lemon Pudding Cake From Mandy's Recipe Box. From site pinned: "The name really says it all. Made with lemon pudding, this comes out of the oven so warm and oozing with pudding. Sort of like a molten lava cake. Only this is a regular sized cake with the pudding coming out the bottom of the cake. Simply luscious. " Serve topped with fresh raspberries or blueberries if desired. *Can also substitute with vanilla flavor instant pudding.
Warm Lemon Pudding Cake from Mandys Recipe Box/ try lemon cake mix
Warm Lemon Pudding Cake from Mandy's Recipe Box 1 pkg yellow cake mix (I used Betty Crocker, get the kind that makes a 9x13 size) Ingredients called for on back of cake box 2 pkg (3.4oz each) instant lemon pudding 1/3 c. sugar 2 c. cold milk 1 1/4 c. water 2 Tbsp. powdered sugar
Lemon Cakes, Cakes Mixed, Warm Lemon, Lemon Puddings Cakes, Recipe Box, Recipes Boxes, Cakes Boxes, Lemon Pudding Cake, Lava Cakes
Warm Lemon Pudding Cake | Mandy's Recipe Box
mandysrecipeboxblog.com
Lemon Meringue Fudge - Shugary Sweets
Lemon Fudge, Lemon Meringue, Lemon Curd, Delicious Creamy, Crushes Graham, Meringue Fudge, Homemade Lemon, Fudge Tops, Creamy Lemon
Lemon Meringue Fudge - Shugary Sweets
shugarysweets.com
No-Bake Raspberry-Lemon Bars recipe
Lemon Bars, Cream Chee Recipes, No Bak Raspberries Lemon, Raspberries Lemon Bar, Cream Cheese, Baking Raspberries, Bar Recipes, Weights Loss Plans, No Baking Bar
Lemon Raspberry No Bake Bars
No Bake Raspberry Lemon bars.. more cream cheese!
No Bake Raspberry Lemon Bars Recipe - Delish
No-Bake Raspberry-Lemon Bars Recipe - Kraft Recipes
kraftrecipes.com
Summer Recipe: Baked Eggplant Rolls
Stuffed Eggplants, Baking Eggplants, Eggplants Rolls Up, Geek Food, Eggplant Rolls, Cheddar Cheese, Cooking, Zucchini Rolls, Summer Recipes
Stuffed Eggplant; Tomato, Veggies, Cheese.
So replace the breadcrumbs and cheddar cheese and it'll be paleo-workable. Summer Recipe: Baked Eggplant Rolls
Eggplant roll up
Summer Recipe: Baked Eggplant Rolls -- I made this last night, but used shredded zucchini instead of shredded carrots. Need to cook eggplant longer next time.
Summer Recipe: Baked Zucchini rolls
Summer Recipe: Baked Eggplant Rolls - 12 Tomatoes
12tomatoes.com
Huli Huli Chicken Skewers © aidamollenkamp.com
Healthy Meals, Food Chicken, Skewer Recipes, Barbecue Recipes, Poultry Recipes, Skewers Recipes, Huli Huli, Chicken Skewers, Huli Chicken
Huli Huli Chicken Skewers Recipe | aidamollenkamp.com | #pairswellwithfood
Huli Huli Chicken Skewers - Aida Mollenkamp
aidamollenkamp.com
Blueberry Chutney + Ricotta
Camil Style, Crostini Recipes, Cottage Cheese Crostini, Delicious Snacks, Blueberries Chutneys Crostini, Blueberries Appetizers, Chutneys Recipes, Outdoor Entertainment, Cooking Foodist
Blueberry Chutney + Ricotta Crostini With blueberry chutney recipe
blueberry chutney crostini
Outdoor Entertaining: Blueberry Chutney & Ricotta
Pinned from
camillestyles.com
Wild Blueberry Daiquiri
Blueberries Mixed, Blueberries Alcohol Drinks, Blueberries Daiquiri, Drinks Recipes, Blueberries Cocktails, Beverages, Blueberry Daiquiri, Blueberries Daquiri, Mixed Drinks
#mixednotstirred Kammerude@comcast.net __ blueberry mixed drink
Blueberry Daquiri
Blueberry Daiquiri (10 blueberry cocktails!)
Pinned from
wildblueberries.com
Beef Bulgogi
Foodies Fun, 1St Attempt, Caker Baker, Food Fares, Korean Bulgogi, International Food, Favorite Recipes, Beef Bulgogi
My Kitchen and Photography: Beef Bulgogi
almapalmero.blogspot.sg
bento lunchbox
Kitty Cat, Cat Food, Lunches Boxes, Boxes Art, Boxes Lunches, Foodart, Food Art, Lunchbox, Kids Food
Japanese lunch box art, relaxing bento kitty
Cat Lunch Box #LunchBox #bento
Cute Kitty Cat Food Dish
Bento Box (lunch)
Pinned from
fancy-edibles.com
I love lemon squares
Recipes Food, Lemon Squares Recipes, Lemon Squares Yum, Lemon Squares Mi, Lemon Recipes, Fruit Desserts, Squares Mi Boys, Homemade Lemon Squares, Lemon Bar
Lemon Squares Recipe
Homemade lemon squares..
Lemon Bars
Pinned from
justapinch.com
These are simple and awesome
Desserts, White Chocolates, Ball Recipes, Sweet, Cookies Ball, Oreo Ball, Oreo Truffles, Oreo Cookies, Oreo Cakes
Oreo Truffles -Three rows of crushed oreos...one pkg of cream cheese...4 oz white chocolate almond bark for coating
OREO COOKIE BALLS **1 reg size pkg oreos **1- 8oz.pkg cream cheese **4 oz. white chocolate almond bark >>>>>>>Add oreos to food processor and blend until fine. 2 Add cream cheese to oreo crumbs and blend until dough-like. 3 Chill mixture for 15 minutes then roll into bite-size balls. Chill balls for 15 minutes. 4 Melt almond bark in microwave according to package directions. Dip chilled oreo balls in melted chocolate using fork so chocolate can "drip off". Set covered cookie balls onto waxed paper and let set aprox. 30 minutes. If using sprinkles or decorative sugars do so before chocolate sets. I usually do a dozen at a time sprinkling after each dozen.
Oreo Cookie Balls - I have made these many times and everyone goes nuts for them. Make them with either white, dark, or semi sweet chocolate coating. Yummy.
Oreo Cookie Balls Recipe - ok have to have a few sinful desserts!!!
oreo cake balls. delicious
Pinned from
justapinch.com
diabetic friendly 25 carb, 168 cal. enjoy
Desserts Recipes, Diabetic Desserts, Diabetes Friends, Diabetes Recipes, Diabetes Desserts, Blueberries Sauces, Custard Recipes, Panna Cotta, Almonds Panna
Almond Panna Cotta with Blueberry Sauce Chill this silky custard recipe until firm. To serve, unmold onto a pool of luscious blueberry sauce. Impressive and delicious! MAKES: 4 servings SERVING SIZE: 1 panna cotta with 2-tablespoons sauce CARB GRAMS PER SERVING: 25
DIABETIC DESSERTS RECIPES IMAGES | Diabetic Recipes: Our Best Spring Desserts
Diabetic friendly: Almond Panna Cotta with Blueberry Sauce!
Pinned from
diabeticlivingonline.com