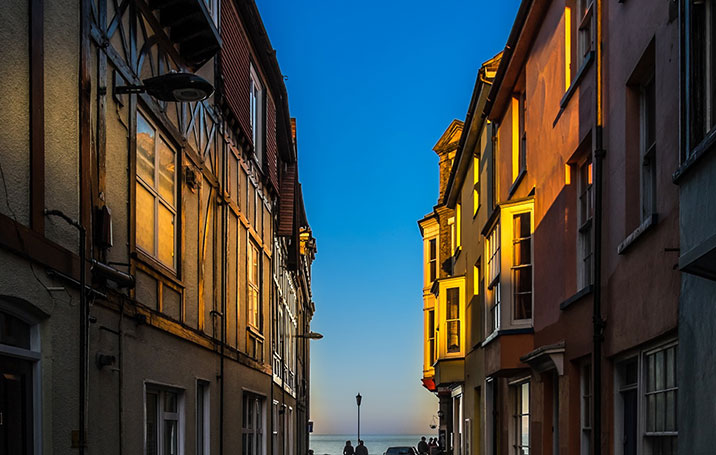 They used Pinterest to explore a new city
Join Pinterest to find all the things that inspire you.
50+
billion Pins
to explore
15
seconds to
sign up (free!)
Andrew Lincoln
The Walks Dead, The Walking Dead, Rubberband, Eyes Candy, Men'S, Rick Grimes, Andrew Lincoln, Rubber Band, Andrewlincoln
When he's sucking on a rubberband. | 56 Situations Where Andrew Lincoln Looks Absolutely Charming
Andrew Lincoln he should be biting me not that rubber band
Andrew Lincoln (Rick Grimes) of The Walking Dead #andrewlincoln #thewalkingdead #yum
Andrew Lincoln cool Brit Eye Candy
Andrew Lincoln in Men's Health - the-walking-dead Photo
Fiennes
The Lord, This Man, Awkward Moments, Ralphfienn, Dark Side, Blue Eyes, Lord Voldemort, Harry Potter, Ralph Fiennes
#ralphfiennes
Ralph Fiennes. That awkward moment when you realize it's Lord Voldemort.
Ralph Fiennes. Hard to believe this was under all of the Lord Voldemort make-up! #people
Lord Voldemort (Ralph Fiennes) Harry Potter and the Deathly Hallows Movie 2010 / 2011
That awkward moment when you realize it's Lord Voldemort. I've gone to the dark side.......
That awkward moment when you realize it's Lord Voldemort! He's still got the prettiest blue eyes and he's hot! Who doesn't like a Bad Boy!
That awkward moment when this man is Lord Voldemort.
Marlon Brando. and black and white photography
Young Marlon, Marlon Brandon, Boys, Beauty People, Marlonbrando, Hollywood, Icons, Actor, Man
Young Marlon Brando. Not only intelligent, stunning, but also an actor with upstanding moral fibre. He is actually my ideal man.
Marlon Brandon - Actor
"Never confuse the size of your paycheck with the size of your talent." - Marlon Brando. Brando, Circa 1950 #MarlonBrando #Hollywood #LastTangoinParis #brando #jackalbin #manoftheworld #icon #TheGodfather #ApocalypseNow #OntheWaterfront #thebrave
Young Marlon Brando -- original bad boy!

by Archive Photos
George
George Clooney, Celeb, Eyes Candy, Beauty People, Silver Foxes, Georgeclooney, Actor, Smile, Man
George Clooney is and accomplished actor, philanthropist, and one of three men named People's 'Sexiest Man Alive' twice.
The beautiful people ...whew!
silver fox, George Clooney ~ a neat find - one of grandpa's nicknames was the silver fox
George Clooney #georgeclooney
George Clooney, eye candy huh?
George B & W #handsome #man #actor #smile
Andrew Lincoln, Men's Health Magazine
Walks Dead, Posts, Things Walks, Twd Poster, Andrew Lincoln, Men'S Health Magazines
Steve McQueen
Fantastic Men'S, Styles Men'S, Harbing Styles, Mens Fashion, Steve Mcqueen, Men'S Fashion, Icons, Beautiful Men'S, Gentleman Styles
Steve McQueen photographs, por William Claxton | Los mejores libros de fotografía
jmarior.net
Nicole Kidman
Nicole Kidman, Italian Vogue, Shorts Hairs, Wavy Hairs, Peter O'Tool, Peter Lindbergh, Black White, Shorts Bobs, Hairs Nicole
Nicole Kidman, short wavy hair
Nicole Kidman rocks the short hair look.
Short bob
Dark haired Nicole Kidman. Shy , intelligent , intense , focussed . loving , caring . risk taker. I admire her as an actress and person.
Nicole Kidman by Peter Lindbergh for Vogue Italia
kate moss
Italian Vogue, Style, Katemoss, The Dresses, People, Bruce Weber, Photography, Smoke, Kate Moss
Kate Moss for Vogue Italia October 1996 by Bruce Weber.
Kate Moss, smoking in the dress circle.
really like kate moss, she made her own style and i love it
Moss, Kate Moss #katemoss
.
At Home, Marilyn Monroe, Life Magazines, Beautiful, Marilynmonroe, Norma Jeans, Alfred Eisenstaedt, Icons, People
Norma Jean Baker aka Marilyn Monroe. American actress, singer, model and showgirl who became a major sex symbol, starring in a number of commercially successful motion pictures during the 1950s. Cousin in birthfather's maternal line.
Hollywood, 1953. "Actress Marilyn Monroe, playfully elegant at home." 35mm negative by Alfred Eisenstaedt, Life photo archive.- Just such a beautiful lady.
"I believe that everything happens for a reason. People change so that you can learn to let go. Things go wrong so that you appreciate them when they're right. You believe lies so you eventually learn to trust no one but yourself, and sometimes good things fall apart so better things can fall together." .... As much as I dislike the saying "everything happens for a reason", I love Marilyn Monroe and her philosophies.. And, she's beautiful. Of course.
#MarilynMonroe, 1953.
A true beauty icon (Life Magazine)
Katharine Hepburn
Famous Celebrities, Classic Movie, Movie Stars, Katharine Hepburn, Classic Hollywood, Beautiful People, Clothkatharin Hepburn, Katherine Hepburn, Katharinehepburn
Katherine Hepburn
Gary cooper
Clarence Sinclair, But, Sinclair Bull, Movie Stars, Gary Cooper, Hollywood, Actor, People, Classic
Gary Cooper. Hollywood Classic
Gary Cooper - a la Mad Men
Gary Cooper #people #photography #portrait #fotografía #retrato
Gary Cooper photographed by Clarence Sinclair Bull - Jazz Era. Gary Cooper was one of the most beautiful actors.
Betty
At The Beaches, Vintage Beauty, The Real, Queen, Poster, Bettie Page, Pinup Girls, Betty Pages, Pin Up Girls
Bettie Page.... Queen of the Pin-Ups
Bettie Page Sand Poster 24x36
The real Bettie Page
You don't often see Bettie Page at the beach.
Betty Page the original pin up girl. Love her
Vintage beauty
barbara Stanwyck
Barbara Stanwyck, 1920 S, Alfred Cheney, Vintage, Flappers Girls, Barbarastanwyck, Ziegfeld Girls, 1920S, Photo
A very young Barbara Stanwyck as a Ziegfeld girl, photo by Alfred Cheney Johnston, ca. 1924. #vintage #1920s #chorus_line #Ziegfeld #follies #actress
Barbara Stanwyck. Stany in the 1920's. she was a tough, cookie. A Brooklyn, orphan Stanwyck became a major star, during the Golden Era of Hollywood. #flappers #BarbaraStanwyck #OldHollywood #VintageStyle
1920s, black and white, fan, flapper, girl, #Vintage Styles
1920 S Actresses | Barbara Stanwyck: From Early Ashes to Movie Star
.
Long Eyelashes, Drawings, Shorts Hairs, The Faces, Styles Icons, Beauty, 60S Makeup, Branches, Actresses
Twiggy is beautiful.
Lesley Lawson Hornby; born1949, widely known by the nickname Twiggy, is an English model, actress, and singer. In the mid 1960s she became a prominent British teenage model of swinging sixties London. Twiggy was initially known for her thin build (thus her nickname) and her androgynous look consisting of large eyes, long eyelashes, and short hair. She was named "The Face of 1966."
Style icon
CEREBRAL BOINKFEST: Twiggy Branches Out
Twiggy used to draw on her eyelashes