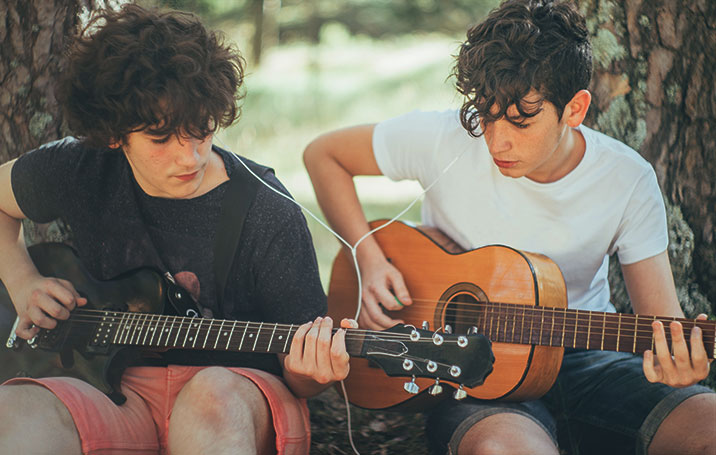 They used Pinterest to find new songs to learn
Join Pinterest to discover all the things that inspire you.
50+
billion Pins
to explore
15
seconds to
sign up (free!)
This doesn't really make me lol, but someone needs to find the link to this pic, because I gots to know how this story ends.
Scary Stories, Really Funny, Creepiest Things, Creepy Stories, Language, House, Creepy Stuff, Hidden Rooms, Hidden Spaces
Hello creepy story idea ...
Scary story idea
The Creepiest Thing I've ever read. Why is this like the third thing i've found that SOMEONE FINDS A HIDDEN STAIRCASE IN THE FREAKING HOUSE
The Creepiest Thing I've ever read. not really funny but no where else to pin. I am creeped out for that poor family,
Creepy! @Katie Hrubec Hrubec Hrubec Thompson~ this is some creepy stuff
The Creepiest Thing I've ever read. sorry for the language but this is scary!!!
The Creepiest Thing I've ever read (but the idea of a hidden space is neat!!)
Maybe this makes me not want a hidden room in my house. 😵 not at all funny but I don't even know where to pin this. Woah. Just woah.
Human genes engineered into experimental GMO rice being grown in Kansas
Gmo Rice, Fun Recipes, Brown Rice Recipes, Food, Health Benefits, Human Gene, Experiment Gmo, Gene Engine, Whole Grains
Mexican Brown Rice Recipe
BROWN RICE Brown rice is a good source of thiamin, niacin and vitamin B6. It also contains magnesium, phosphorous, manganese and selenium. Brown rice has a low glycemic index (GI) and a good fibre content. Brown rice is a good source of the cholesterol lowering B vitamin niacin and the blood pressure lowering mineral magnesium. The mineral magnesium forms part of the glucose-regulating compound (known as glucose tolerance factor), along with chromium and vanadium, which are also found in wholegrains. The low GI of brown rice helps to create a more sustained release of glucose into the bloodstream, which prevents sugar spikes and puts less stress on the pancreas that needs to pump out less insulin to deal with the glucose load. Wholegrain compounds in brown rice may help with cancer prevention. The main reasons for wholegrains offering protection have to do with their high fibre content as well as their high nutrient and antioxidant content. In addition, wholegrains contain special compound called lignans, which are converted by good bacteria in the gut into useful substance that can help prevent cancer. Another of the health benefits of brown rice is its ability to aid digestive health. Wholegrains are a rich source of insoluble fibre, which increases stool bulk and decreases the transit time of waste through the intestines. Brown rice is both wheat and gluten free making it a safe alternative to pastas for allergy sufferers. It is gentle on the system and very unlikely to cause adverse reactions. http://healthbenefits-of.org/2010/07/the-health-benefits-of-brown-rice.html
Human genes engineered into experimental GMO rice being grown in Kansas. If you don't know where the food comes from, don't eat it.
Fit Food: The Benefits of Brown Rice Why eat this super food? It's high in fiber and can help you up your whole grain intake. Here, six delicious ways to eat it.