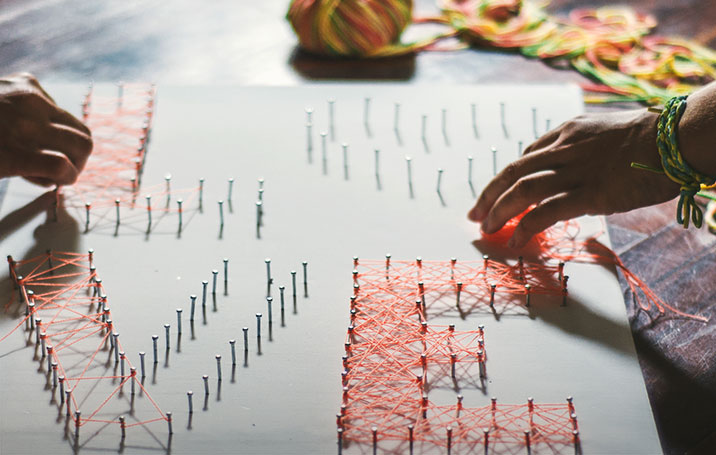 They used Pinterest to find new ways to DIY
Join Pinterest to discover all the things that inspire you.
50+
billion Pins
to explore
15
seconds to
sign up (free!)
So clever! Use temporary tattoos to decorate Easter eggs (Country Living)
Easteregg, Crafts Ideas, Decor Ideas, Easter Crafts, Country Living, Easter Eggs, Decor Easter, Temporary Tattoo, Eggs Decor
Exquisitely Decorated Easter Eggs - 80 Creative and Fun Easter Egg Decorating and Craft Ideas
decorate Easter Eggs using temporary tattoos (temporary tattoo paper $19.95 for five 8 1/2"W x 11"L sheets; decalpaper.com, Images available at graphicsfairy.com). Read more: Easter Crafts and Egg Decorating Ideas - DIY Easter Projects - Country Living
So clever! Use temporary tattoos to decorate Easter eggs (Country Living) #Easter #EasterEggs
Russian....
Christian, Fashion Style, Ukrainian Easter, Holidays, Cool Ideas, Easter Eggs, Eggs Art, Eggs Decor, Dyes
Pretty cool ideas for Easter eggs! Page includes a list of video tutorials
Ukrainian Easter Eggs produced as shown in the link below, with dyes and batik.
Have a blessed easter sunday everyone! #irooindonesia #fashion #style #stylish #love #TagsForLikes #me #cute #photooftheday #nails #hair #beauty #beautiful #instagood #instafashion #pretty #girly #pink #girl #girls #eyes #model #dress #skirt #shoes #heels #styles #outfit #purse #shopping
Egg Art - This little booklet produced by the American Folklife Center in 1982 is long out of print, yet still very much in demand. It gives a brief description of European egg decorating traditions and explains the techniques for producing elaborate designs. Color cover photo with black and white photos inside. [PDF, 15 pages, 2480kb.]
Easter is a Christian holiday that celebrates the resurrection of Christ 3 days after he is crucified.
Victorian, I am in!
Botanical Illustration, Myrtus Communis0 Jpg, Aphrodite, Get A Tattoo, Goddesses, Botanical Art, Flower Plants, Greek Mythology, Myrtus Communie
myrtle botanical art
Myrtus is a genus of one or two species of flowering plants in the family Myrtaceae, native to southern Europe and north Africa. It is the type genus of the family. The plant is an evergreen shrub or small tree, growing to 5 m tall. Wikipedia. It is said that the myrtle plant is sacred to Demeter and to Aphrodite. This is a plant that is also sacred to Venus. It should be no surprise that the myrtle plant is actually a symbol of love and is the Hebrew symbol for marriage.
I LOVE Greek mythology, but did not/do not want to get a tattoo of the Pantheon of gods & goddesses themselves. Instead, I am combining my love of nature with my love of Greek mythology by getting a Greek Pantheon-inspired plant collage tattoo. This is myrtle, representing Aphrodite (the the Greek goddess of love, beauty, pleasure, and procreation).
The Myrtle Tree (Myrtus communis): Illustration Myrtus communis0.jpg
Can we have the lamb part of March now?
Victorian Easter, Ernest Higgins, Art Paintings, Art Design, Artists Beautiful, Feeding Lamb, Virtual Victorian, Happy Easter, Higgins Riggs
THE VIRTUAL VICTORIAN: HAPPY EASTER FROM THE VIRTUAL VICTORIAN...
Feeding lambs
"Feeding the Lambs" by Ernest Higgins Rigg
ideal eggs
Crafts Bak Easier, Crafts Ideas, Art Eggs, Easter, Eggs Clipart, Clip Art, Eggs Art, Easter Eggs Cel, Eggs Decor
Easter - Eggs Clipart
egg decorating
Easter Egg Art
Huevos de Pascua
Easter egg clip art | Easter Clip art Eggs
So wistful
Magnets Fridge, Fridge Magnets, Magnets Refrig, Refrig Magnets, Easter Magnets, Easter Bunnies, Refrigerators Magnets, Easter Bunny, Bunnies Magnets
Easter bunny magnet fridge refrigerator magnet by avintagerealm, $3.99
adore....
Karla Work, Shabby Chic, Wings Things
Karla's work...
so pretty
Decor Design, Interesting Crafts, Birds Nests, Wire Nests, Easter Crafts, Nests Etc, Holy Easter, Crafts Decor, Vintage Style
Wire Bird nest, 3 Wire Workshop class 2012, Inspiration Only from karlascottage
Eggs and nests #vintage #style #eggs #easter #craft #decor #design