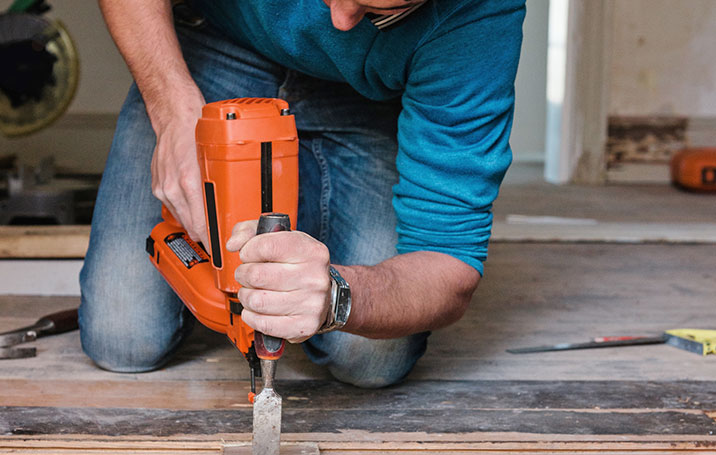 He used Pinterest to redo his floors
Join Pinterest to find all the things that inspire you.
50+
billion Pins
to explore
15
seconds to
sign up (free!)
This is great!
The Doors, Favorite Things, For Kids, My Boys, Life Lessons, Future Kids, My Children, Quotes For My Sons, Good Advice
hold the door lessons for kids. Good advice for us all.
Maybe my favorite thing Ive found on Pinterest. That's how I want to raise / educate my future kids
Life lessons for kids (and adults) Hold the door...
Maybe my favorite thing I've found on Pinterest. This is really great, I will be teaching my children these lessons
hold the door lessons for kids. Some of these are great and I want my boys to know them.
Maybe my favorite thing I've found on Pinterest. Not just for kids either.
First We Had Each Other...
Painted Wood, Hands Paintings, Cute Ideas, Wood Signs, Baby, Families Signs, Paintings Wood, Wooden Signs, Kid
First We Had Each Other... subway style hand painted wood sign - 12x20, mine would have to be a little different, but cute idea
HAVE TO DO AFTER WE ARE DONE HAVING BABIES!!!!!!!!! First We Had Each Other, Then We Had You, Now We Have Everything - 12x20 personalized hand painted and distressed wooden sign. Could adapt this for myself. "First I had you... then I had you... now I have everything!"
family sign... Making this when we are done having kids.
wait!! what if you have another kid?? oh, [last child] was not special enuf for this beautiful expression of our love for our other children. lol. still like it tho!!! subway style hand painted wood sign - 12"x20"
First We Had Each Other... subway style hand painted wood sign - 12"x20" I Need to make this when I'm done having babies :)
A great quote from Jim on being a parent
Remember This, Positive Parents Quotes, Well Said, Be A Parents, So True, Positive Quotes For Mom, Teacher, Quotes For Kids From Mom, Wise Words
Wise words
Well said and so true!
A great quote from Jim on being a parent ~ Oh so true
So true. We all need to remember this one!
Great advice for parents, teachers, and anyone else entrusted with the care of children...I need to remember this, sometimes I get caught in the moment!
C
Nurseries Decor, The Doors, New Baby Gifts, Quotes, Places, Dr. Seuss, Drsuess, Dr. Suess, Kids Rooms
Luv Dr. Seuss! #drsuess
You're off to great places. Today is your day. Your mountain is waiting, so get on your way. Dr Seuss | quotes | I ❤ One of my fav Dr Suess books
Graduation Dr. Seuss plaque Nursery Decor Graduation Gift Primitive Sign New baby gifts Inspirational shabby signs kids room baptism quotes inspire by SleepyHollowPrims, $25.00 USD
Dr Seuss quote for over the door
.
Remember This, Quote, Growing Up, Ahhhh, House, Baby, Poem, Advice, Kid
I want to frame this quote and put it next to the kids' baby pictures. <3
Babies Don't Keep ♥... An older and dear friend gave me this framed advice when Loren was born. I can honestly say I lived by it..... It is the advice i pass on to my younger friends and children......
I so remember this quote from when my kids were little.
My mom had this quote in our house growing up. I love it!
Ahhhh! Instant lump in my throat! #Family #babies #cleaning
Had this poem hung on my wall while my kids were growing up.
Nothing but the truth...sisters rule!! :)
Love My Sisters, Best Friends, Gifts For Guys Friends, Bestfriends, So True, Running With Friends Quotes, Funny Gifts For My Sisters, Baby Sisters, Sisters Bday Gifts
I love my little baby sister
Love my sister- so true!
Sisters...And best friends! :) so true Nicole
love my sister.. shes my bestfriend <3
No, really.
Diy'S, Bahaaaaaaaa, Crafty, Awesome, Birthdays, Diy Haha, Diy Gifts, Diy Christmas Gifts, Merry Christmas
;) and birthday gifts
And tell me how crafty and original I am ;)
Haha, that's awesome and yes my followers your getting DIY Christmas gifts. Loves ♥♥♥
Except I now have a secret board of DIY gifts! Muahahaha!
DIY Merry Christmas!
DIY haha
:) BAHAAAAAAAA!!!!
Hahaha
Amenities, Better, Absolutely, My Life, I Hate Running, Ecards, Bahahaha, So Funny, Totally Me
Me, jog? Pfffftt. If you see me running, you better run too cuz something is chasing me! | Confession Ecard | someecards.com
Bahahaha! You better remember this!
oh so funny...........
If there was a better way to describe my life . . .
absolute truth
Amen @Desley Keyte!!!! Bahahaha
Haha! I hate running. So if i'm running you better start running too. lol
Totally Me!
... Wake up ... Good morning world
Words Of Wisdom, Remember This, Mornings Glories, Beautiful Spectacl, Photo Quotes, John Lennon Quotes, Gates, Inspiration Quotes, Heavens
I need to remember this!
... Wake up ... Morning glory
photo quotes | Tumblr
Inspirational Quote of the day: John Lennon "When you do something noble and beautiful and nobody noticed, do not be sad. For the sun every morning is a beautiful spectacle and yet most of the audience still sleeps."
"I give you the end of a golden string, Only wind it into a ball, It will lead you in at Heaven's gate Built in Jerusalem's wall." william blake - Google Search
cool words of wisdom johnny
John Lennon quote <3

by deeplifequotes
Good old times!
My Childhood, Childhood Memories, Sotrue, Quote, Funny, So True, Hot Lava, True Stories, Kid
#humour #jokes #hilarious #funny #memes #quotes
So true! My kids love doing this! Hot lava!
#sotrue
True story. Me and my big brother did this at least once a week as kids.
Want my kids to do this & more. Love my childhood memories.