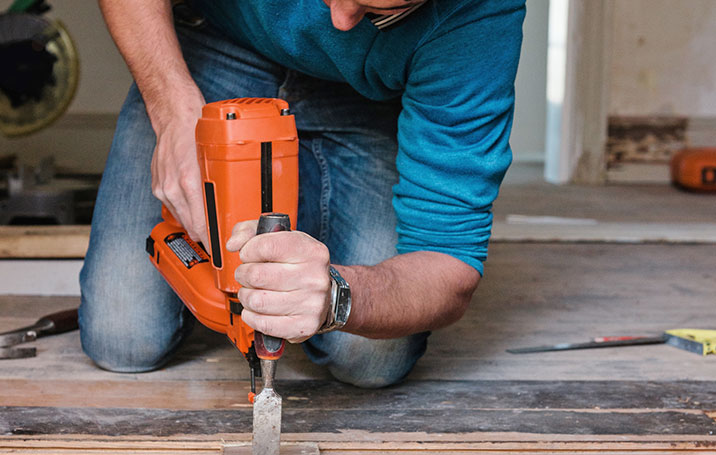 He used Pinterest to redo his floors
Join Pinterest to find all the things that inspire you.
50+
billion Pins
to explore
15
seconds to
sign up (free!)
"Handmade"
A handmade look now trendy enough of mass-marketing and mass production, which misses the point of DIY.
---
Krochet Kids Int'l: sustainable economic development via crochet
Krochetkid Org, International Models, Kids Int L, Kids International, Kki Models, Kids Models, Kids Gifts, Biz Models, Krochet Kids
biz model!
The KKi model.
Krochet Kids International Model
Innovation | The Krochet Kids model.
Lantern Moon: sustainable practices and fair wages
Fair Wage, Sustainability Practice, Lanterns Moon
Jesse Anne O blog post: How "Handmade" is Etsy "Handmade"? "...handmade doesn't say that the people making the item by hand are guaranteed decent labor standards - although it's often implied."
Vintage Sewing Patterns, Buckets Lists, Make Money, Sewing Studios, Fashion Design, Sewing Lessons, At Homes, Sewing Machine, New Crafts
Make it! Mend it! Up-cycle it .. Nothing fits better than home-sewn fashion! If you have a sewing machine, kitting needles or some expert advice, help other's get hold of the kit they need to start making and mending. #BeTheStart of a nation that shares with ecomodo.com
Take sewing lessons
Become a Fashion Designer when You Are a Teen - wikiHow
I can spend more time making things and learning new crafts

by tsuacctnt
Omg! Heart blog post Mass Market vs. Handmade + Crochet
Posts Mass, Crochet Technique, Comez Crochet Machine, Blog Posts, Machine Httptheomgmachinescom, Http Theomgmachines Com, Machine Http Theomgmachin Com
comez crochet machine Is There Such a Thing as a Crochet Machine?
Ervin Somogyi: Articles: Some Thoughts on the Differences Between Handmade and Factory Made Guitars
Custom Guitars, Guitar Design, Guitar Fetish, Guitar Art, Guitar Building, Guitar Parts, Acoustic Guitar, Guitar Builder, Guitar Inlay
A list of the finest custom guitar builders in the world Di http://profotolib.com/picture.php?/3479/category/204
Scoutie Girl blog post by Tara Gentile | follow-up: "buy handmade" doesn't work
Scouti Girls, Girls Blog, Girls Generation
Scoutie Girl post by Tara Gentile "On Factories: why respect is more important than craft"
Scouti Girls, Girls Generation, Girls Posts
Scoutie Girl blog post: "buy handmade" doesn't work
Bale 8X12, Photography Farms, Farms Country, Art Photography, Bale Farms, Farms Fields, Hay Bale, Fields Photography, Bale Stretch
Hay Bales Farm Fields Photography farm country by MaleahTorney, $30.00
living room // Society6 // Hay Bales Stretched Canvas // 24" x 16"
Threshold™ Knit Pot Holder Set $9.99. If this is handknit, who knit it? What did they get paid?
Threshold Knits, Target Threshold, Knits Inspiration, Target Mobiles, Holders Sets, Gray Orange, Knits Potholders, Target 10, Pot Holders
Threshold™ Knit Pot Holder Set of 2 - Orange : Target Mobile
Target- Threshold™ Knit Pot Holder Set $9.99. Neutral colors
dining, ways to shop home, home : Target
target.com
All That Authenticity May Be Getting Old - NYTimes.com "It's smart on their part," she said, referring to the retailers. "They're trying to let people have that folk-artsy look, but from a place in your local mall, where you can get it."
Nyt Styles, Reading Articles, Nyt Articles, Flower Jars, Antiques Trends, Interesting Reading, Mass Marketing, Creatively Unique, Nytimes Com
Must read article! Finally someone has put it into words what we've all been thinking! Mass marketing the "authentic and unique" http://www.nytimes.com/2011/10/27/garden/all-that-authenticity-may-be-getting-old.html
NYT article. Interesting read.
Great article and vintage and antique trends.
Love those flower jars
Pigeon Toe blog post - "hand made raw edge" on a machine made piece for a trendy look
Handmade, Plants Cell
plant cells
We've gone from dissing things that look handmade to having it become a trend worth mass-production and mass-marketing, apparently. Gift Idea: A Sweater for your Tea Kettle Right?... - Target - On The Dot
Sweaters, Gift Ideas, Teas Kettle, Posts, Teas Cozy, Teas Pot, Gifts Idea, Tea Kettles, Cozy Idea
tea cozy!