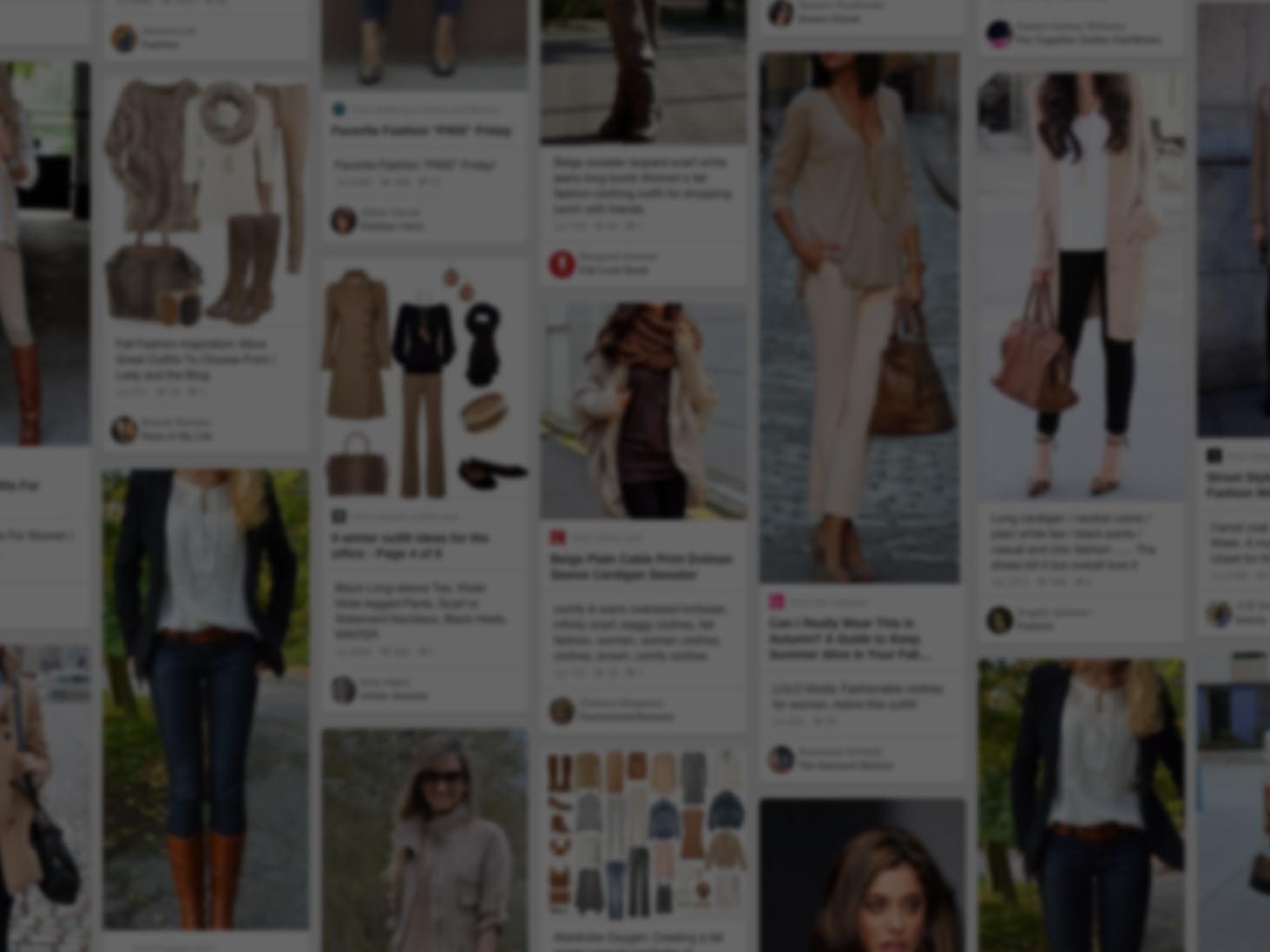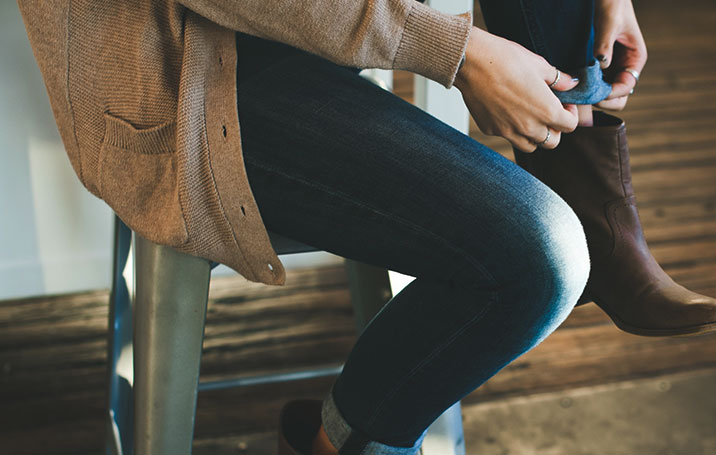 She used Pinterest to step up her style
Join Pinterest to discover all the things that inspire you.
50+
billion Pins
to explore
15
seconds to
sign up (free!)
15. They don't overreact to things beyond their control. Life is 10% what happens to me and 90% how I react to it. How many times do you overreact to things that really don't matter. When you start ask yourself, "Is this really worth getting stressed out over?" Ninety-nine percent of the time, you'll realize the answer is no.
50 Reasons Why You May Be Unhappy
Nobody wants to deal with a spoiled child. Strategies for how to avoid overindulging your kids and tips to keep them from becoming spoiled and entitled.
Early intervention teachers have a lot to accomplish in the little time they spend with children and families. That can be more challenging when a child has temperament difficulties. Here are 9 strategies that teachers and parents may find useful, from the book "Essential Elements of Early Intervention: Visual Impairment and Multiple Disabilities" edited by Deborah Chen. (Image: a young girl crying)
Parents, 50 Reasons, Young Children, Do You, Toddlers Temperance Tantrum, You R, Tips, Kids, Young Girls
Nothing will blow your mind quite like this case…
Mind Blown, Real Life, Really Funny, Mind Blowing, Law School, So Stupid It Funny, Your Not Interesting, True Stories, Crazy Stories
Mind blown. This sounds like a law school fact pattern.
The article says its a true story but after researching it further, it turned out to be a fictional story... However, it's still a crazy story!
mind. blown. This shit doesn't happen in real life
Not really funny, but it is definately mind blowing!
mind. blown. Crazy story
I dont even have a 'board' for this one - this is a mind blowing crazy story!!
:)
Wedding Dressses, Idea, Style, Dreams Wedding Dresses, Gowns, Beautiful Dresses, Gorgeous Dress, Dreams Dresses, The Dresses
Not sure if you like the dress, but I like the idea of a pic like that
My dream dress has flowers like this on the bottom of the dress
My dream wedding dress. LOVE it.
beautiful dress. not generally my style but i like it
I've never liked mermaid style gown but this would be the one I choose.
Gorgeous dress.
HIV prevention pill's treatment: An issue leading to split between Experts
Hiv Prevent, Issues Leaded, Pills Treatments, Prevent Pills
Tickle wars are THE BEST ♥
Laughing, Things Funny, Hate Tickle, Spiders, Bugs, Fucking Tickle, Facts, Tickle War, I'M
FACT!
SO DON'T FUCKING TICKLE ME!
I knew hated tickling for a reason!
I actually like bugs, so I'm pretty sure that's why I am not ticklish.
No wider I hate to be tickled!! Bugs and spiders creep me out!
Sorry, kid.
Laugh, The Face, Baby Face, Baby Memes, Funny Stuff, Kids, So Funny, Funny Baby, Baby Humor
funny baby faces with quotes | 10 New Skeptical Baby Memes
the face on this kid! XD
Funny Stuff | funny babies saying funny things funny babies saying funny things ...
So funny! Made me laugh so hard!
Funny baby memes for stressful mommy days #babymemes #fun #baby #humor
that's one funny baby. I can't stop laughing! Seriously though i have always wondered why lullabies and nursery rhymes usually involve death. why would i want to sing that crap to my kid. He got "Joy to the World" (Jeremiah was a bullfrog) by three dog night. classic
perfection.
Pretty Dresses, Dresses Autumn, Evening Dresses, Dreams Fun, Rich Burgundy, Autumn Leaves, Dreams Dresses, Be Like, Amazing Dresses
My Dream Dress!!!! I absolutely LOVE this rich burgundy!!! Evening dress Autumn leaves by ValenCouture on Etsy, $2300.00
I love it! But need to be like another foot taller lol
Pretty dresses!
stay strong girls ♥
Life, Quotes, Sadness, True, Things, Broken Heart, High Schools, Heartbreak, Forget Him
poem about moving on with life | ... life love personal tags heartache heartbreak letting go love moving on
broken heart quotes - Google Search
"Forget Him" quote
Forget him. Forget his name. Forget his face. Forget his kiss. His warm embrace. Forget the love that you once knew. Remember he has someone new. Forget him when they played your song. Remember when you cried all night long. Forget how close you once were. Remember he has chosen her. Forget how you memorized his walk. Forget the way he used to talk. Forget the Things he used to say. Remember he has gone away. Forget his laugh. Forget his grin. Forget the dimples on his chin.
All these random poems from high school huh
a sad part of life.
Life, Good Bye, Best Friends, Friends Sist, People, Lose Friends, True Stories, Losing Friends, True So Sad
a sad part of life - and a few people I know.
Sometimes I miss my best friend...
:'( losing friends
Good Bye...
sad... but true story