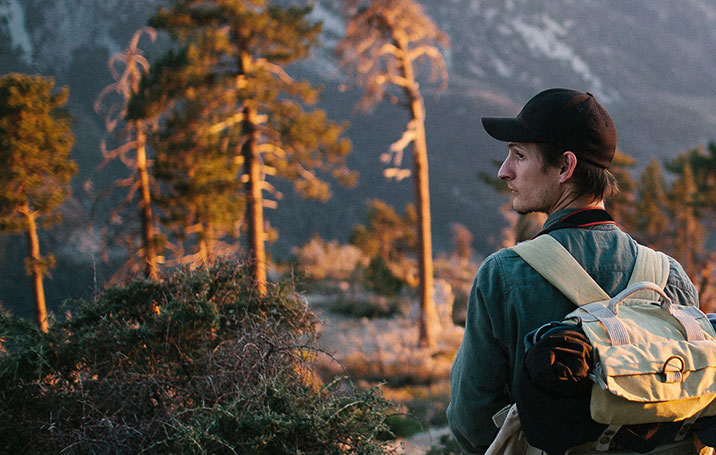 He used Pinterest to explore new campsites
Join Pinterest to find all the things that inspire you.
50+
billion Pins
to explore
15
seconds to
sign up (free!)
Indoor plants
House Plants, Air Plants, Houseplants, Gardens, Fresh Air, Furniture Cleaning, Cleaning Supplies, Air Purifier, Indoor Plants
Breath of fresh Air ..♥ some common indoor plants that laboratory tests @ NASA have shown to be particularly adept at reducing airborne contaminants emitted from household products such as dry cleaned clothing, paints and thinners, furniture, cleaning supplies, gasoline, building materials, and tobacco smoke.
A List of Indoor Plants to improve health. Did you know growing plants indoors helps improve indoor air quality, reduce stress and increase well-being? The beneficial microbes in the potting soil work with the plants to absorb the toxic chemicals (VOCs) in our indoor air, especially important in rooms with electrical appliances like computers. Great reasons to bring some green indoors! More info on houseplants @ http://astore.amazon.com/themicgar-20/detail/1580175694 | The Micro Gardener
Breath of Fresh Air.. Plants that purify the air
Indoor House Plants - Breath of Fresh Air
air purifying house plants
Indoor plants!
Growing Food, Winter Tomatoes, Indoor Gardens, Gardens Idea, Vegetables Garden, Indoor Winter, Growing Tomatoes Indoor, Flowerpot, Indoor Plants
Container Vegetable Gardening, Container Garden Ideas, Container Garden Plans
growing food indoors
ideas for indoor plants
Indoor gardening ideas
Growing tomatoes indoors -- Although many varieties of "compact" bush tomatoes are advertised as good for container production, they won't perform well over a long winter. These are "determinate" varieties – plants with branches that grow to a certain length and then stop. They produce a finite number of fruits over a limited period, certainly far less time than a long stretch of northern winter. Better options for indoor winter tomatoes are "indeterminate" varieties, those that continue growing and producing indefinitely. Furthermore, cherry and plum types, bearing small fruits in abundance, are more productive than large slicing types.
Indoor citrus plants!
Idea, Interiors, Plants, Front Doors, Fruit Trees, Orange Trees, House, Indoor Trees, Citrus Trees
indoor citrus - I love the idea of indoor trees. Indoor fruit trees is new.
house plants. I fear for our fruit trees.
house plant perfection | house plants | interior inspiration | westbury garden rooms
i want a fruit tree in my house! Or at the front door...
indoor plant - potted citrus trees - pretty sure I need some more indoor trees!
What a novel idea, growing your own orange tree indoors! I wouldn't mind a little fresh citrus smell in the house.
indoor plants
Contemporary Landscape, The Gardens, Idea, Landscape Design, Rivers Rocks, Koi Ponds, Privacy Fences, Flower Beds, Landscapedesign
bamboo as a privacy fence - okay, so it's not really bamboo but you get the idea.
Flower Bed contemporary landscape
Landscape Design, Pictures, Remodel, Decor and Ideas
Amazon.com: Live Equisetum Horsetail Plants - Bamboo - Zen Koi Pond Evergreen Plant: Patio, Lawn Garden
River Rock Design Ideas, Pictures, Remodel, and Decor - page 15
zen garden
indoor plants article
House Plants, Lower Blood Pressure, Gardens Idea, Plants Articles, Houseplant, 2008 Study, Lunches Recipe, Flowerpot, Indoor Plants
indoor plants article. Tip ~ To get rid of bugs in houseplants, push a clove of garlic into the plant's soil. If the garlic sprouts and grows, just cut it back.
House plants
As temperatures drop and activity moves indoors, cultivate a happier home with plants. They add beauty and life to any space, and even boost your mood. Consider a 2008 study that followed patients who'd undergone appendectomies: Those with plants in their rooms had less anxiety and lower blood pressure than patients who had no greenery.
indoor plants
Interiors Design Offices, Green Interiors, Green Homes, Summer House, Indoor Gardens, Wall Color, Homes Interiors, Low Lighting Plants, Indoor Plants
green #interior design and decoration #architecture interior design #interior design office #office design| http://architecture305.blogspot.com
green #home interior decorators| http://architecture305.blogspot.com
summer house plants
indoor gardening tips
love the leaves, the pots, the wall color, the chair