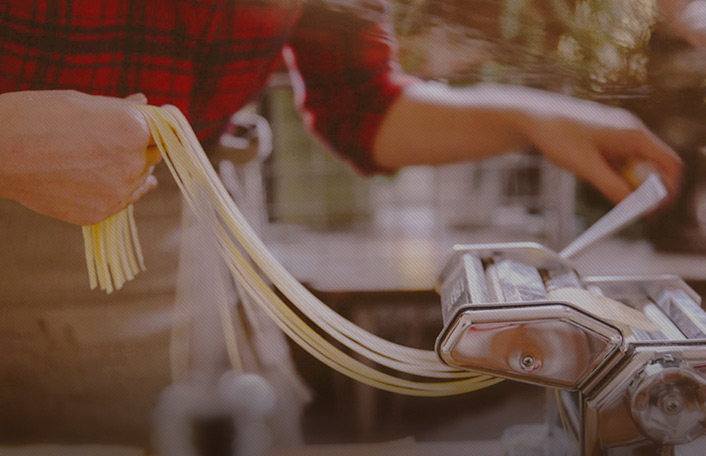 Discover and save recipes to try on Pinterest!
Join Pinterest to find all the things that inspire you.
50+
billion Pins
to explore
15
seconds to
sign up (free!)
this shirt.
Coffee Lovers, Coffee Shirts, Coffee Coffee Coffee, Tees Artistamp, My Life, T Shirts, Need A Hug, Coffee Obsess, Coffee Addiction
Coffee shirt! Hug in a Cup.
This would be my favorite t shirt if it was mine.
Coffee. A Hug in a Cup. Tee (Artistamp) #T_Shirt #Coffeei need this shirt in my life
everybody needs a hug :)
Coffee addict! Coffee. A Hug in a Cup. Tee (Artistamp) #T_Shirt #Coffee
Coffee lover
curly girl
Sooners, Leigh Standley, Curly Girls Design, Girls Generation, Curly Girls Quotes, Curlygirl, Inspiration Quotes, The World, Packs Card
Curly Girl - SQDH29 - TIME TO PACK Greeting Card by Curly Girl. $3.50. Leigh Standley's greeting cards have a notion for every woman! Each card is hand printed in the USA and is suitable for sending or framing.
Time To Pack Card | Curly Girl Design
Love CurlyGirl Design
The world is not going to come to you. The sooner you realize this, the more time you'll have to pack. -Curly Girls Designs
Curly Girl
Addition Postage, 5 5, Http Www Curlygirldesign Com, Life, Squares Card, Curly Girls Design, Quotes, 3 95, Riding Card
Curly Girl Designs in Tecumseh, MI @ Rock Paper Scissors!
life's a ride card
:)
Cats, Quotes, Humor, Garfield, Sleep, Mornings Personal, Funnies Stuff, Cartoon Character, True Stories
#morning #tired #Garfield #sleep #toaster #funny #humor #humorous
Garfield my favorite cartoon character of all time!
Good Image Morning Funny Stuff | funny good morning photos
True story. @Allissa Hunter
If we were meant to pop out of bed funny quotes quote morning garfield lol funny quote funny quotes humor
This Cat is Not a Morning Person...
So so so true!
Clean, Quotes, Choose Me, Truths, So True, Funnies, Kids, Retro Housewife, True Stories
Retro Housewife
Cleaning the house - ain't it the truth
Cleaning the house. SO TRUE
And right now, I choose me.
true story, add the kids to that one at a time list!
Or the kids... So true lol
TO SEE MORE AWESOME VINTAGE FUNNY QUOTES AND SAYING SIGNS, CLICK THE FOLLOWING LINK: http://clockworkalphaonline.com/humor/ #funnyquotes #funnysayings #funnysigns #funnyquotesandsayings #funnysayingsandquotes #funnyquotesabout life #funnyquotesaboutfriends #Randomfunnyquotes #funnybirthdayquotes #funnylifequotes #funnyvideos #funny #funnypictures #funnymemes #funnysayings #funnycatvideos #funnyvideoclips #funnygifs #funnyimages #funnydogvideos #reallyfunnyjokes #funnyordie
Hello Darkness My Old Friend...
Friends Love, Coff Lovers, Coff Art, Art Prints, Cups Of Coff, Coff Cups, Old Friends, Hellodark, Hello Dark
Hello Darkness, My Old Friend - Coffee Art Print by Tom Pappalardo / Standard Design $20
Hello darkness, my old friend. LOVE this.
hellodarkness
Michigan
Wisconsin, Minnesota, California, Florida, Truths, Funny Stuff, So True, Humor, True Stories
50 degrees in Florida vs. 50 degrees in Wisconsin #humor #funny #weather #cold #Florida
50 degrees Florida vs 50 degrees in Wisconsin. I noticed the same thing between California and Utah.
50 degrees in Florida; 50 degrees in Wisconsin. So true. It was cold today :)
Florida vs. Wisconsin ~ True story.
Funny stuff :)
Truth hahaha and by Wisconsin I mean MINNESOTA! :)
precious
Word Of Wisdom, Little Girls, Feeling Blue, Quotes, Color, 8 Years Old, Mouth, Smart Kids, Wise Word
Words of wisdom from an 8 year old. The reason girls buy a bright colored lipstick on bad days.. Or go get a mani..
Wise words indeed! what a smart little girl! out of the mouths of babes!
How insightful for an 8 year old. Identify another way you'd like to feel, and pair it with a color. Smart kid; just inspired an exercise. :)
"If you're feeling blue, try to painting yourself a different color" by Hanna Cheatem (8 years old) #quote
"If you're feeling blue, try painting yourself a different color." From the mouths of babes. So much wisdom in little souls #life #quote
Zumba!
Mirror, Giggl, Truths, So True, Smile, Dance, Funnies Stuff, True Stories, Zumba
Love Zumba - unfortunately this is too true!!! i try to stay away from the mirrors just so i keep from laughing hysterically at myself and cause distractions in the class!! ;-)
The truth about Zumba
Zumba! True story!
www.tlcforweightloss.eu www.tlcforwellbeing.com #TLC #wellbeing #smile
Wheaton Dance Studio-- 10 Class Pass for ZUMBA!
Zumba! hahah so true