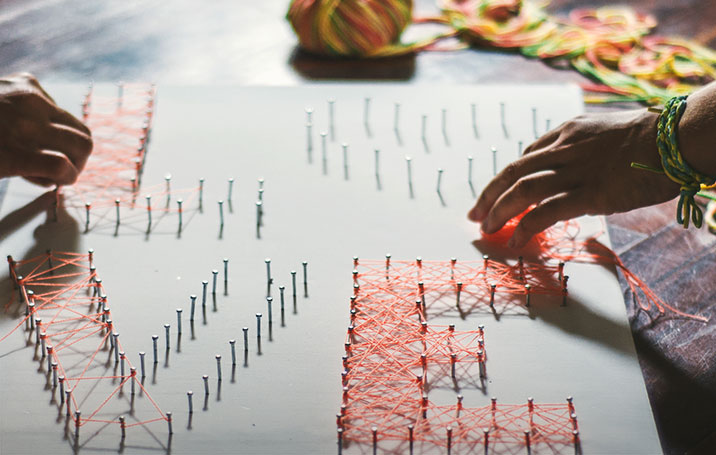 They used Pinterest to find new ways to DIY
Join Pinterest to find all the things that inspire you.
50+
billion Pins
to explore
15
seconds to
sign up (free!)
♥Colorful!
Buckets Lists To, Color, Persian Marketing, Spices Marketing, Baskets, Herbal Teas, Morocco, Persian Spices, Spices And Herbs
Morocco | Spices + Color
Wanna jump in? Baskets of tisanes.
Spice Market: Morocco
Sacks of spices and herbs
Persian spices
Herbal teas
Love to have it in my workshop!
Vintage Fans, Electric Fans, Stuff, Blower, Offices, Decoration, Antiques Fans, Antiques Object, Old Fans
vintage fan #decor #styling #interior
Industrial decor style is perfect for any interior. An industrial office is always a good idea. See more excellent decor tips here: www.pinterest.com/vintagestyle
antique fan for the office shelves
i love old stuff. fans included.
retro electric fan
interior, blower
.
Cottages Styles, Dining Rooms, Summer House, Rustic Doors, Shabby Chic, Cottages Chic, Kitchens Tables, Old Doors, Beaches Cottages
beach cottage chic
Summer house, dining room table, kitchen
dining room table and bench and old door leaning against the wall
easy beach cottage style
Shabby Chic Interiors
kitchen table
Dining Room inspiration. Love the mismatched chairs and farmhouse style table, with rustic doors.
Country Living
Cottages Kitchens, Vintage Home, Country Cottages, Vintage Kitchens, Pink Kitchens, Shabby Chic Kitchens, Shabby Kitchen, Country Kitchens, Shabbychic
Pink kitchen.. Like the country kitchens sometimes buy also like very modern also.. Need to combine the two some how! Heidi xoxo
♥♥LOVE the BIG Charm of this Vintage Kitchen!! Vintage Décor, Home Décor, Vintage Kitchen Décor, Repurpose, Upcycle, Recycle, DIY!
Vintage Home
country cottage kitchen:)
Shabby Chic Living #shabbychic
Shabby Kitchen
Shabby Chic kitchen floral pink country
I love suitcases!!!! - rainbow of vintage inspired suitcases
Vintage Suitcases, Vintage Trunks, Old Suitcases, Storage Idea, Travel, Happy Color, Vintage Luggage, Vintage Inspiration, Kids Rooms
vintage trunks
colorful stack of vintage suitcases for all my travels
Great idea for storage of things not used all the time and it looks so cute for a kids room when suitcases are painted bright! Can be used with neat stickers too! Old suitcases are always available at junk shops- ☮k☮
Vintage Luggage
rainbow of vintage inspired suitcases - what a great idea for a kids room for toys
old suitcases! great extra storage idea
Love these adorable vintage suitcases painted in such happy colors.
Love the lamp and the details in this image. I want a corner JUST like that on a sidetable, someday.
Idea, Lamps Shades, Diy'S, Decoration, Vintage Maps, Old Lamps, Old Maps, World Maps, Maps Lampshades
vintage map lampshades by photos from the old lamp shed, via Flickr
World Map Lampshade -- love the idea
Cavallini gift wrap covered lamp shade -- easy DIY with old maps, wallpaper or wrapping paper.
Cute! map Lamp! (projects, crafts, DIY, do it yourself, interior design, home decor, fun, creative, uses, use, ideas, inspiration, 3R's, reduce, reuse, recycle, used, upcycle, repurpose, handmade, homemade, light, travel, world, planet)

by photos from the old lamp shed
Christmas.
Hege Greenall Scholtz, Christmas Red, Holidays Decoration, Sweet Trees, Christmas Centerpieces, Clay Pot, Hege Greenal Scholtz, Christmas Trees, Flowerpot
Cute clay pot
sweet tree
Hege Greenall-Scholtz: Christmas reds
Awesome Christmas centerpiece! Simple, yet so pretty!
Holiday decorating.
Christmas 'tree'!
England.
West Sussex, The Shire, Favorit Place, Paths, Trees Tunnel, Autumn Leaves, Halnak Mills, England Uk, Roads
tree tunnel path to halnaker mill, west sussex, england (makes me think of just outside the Shire where the Black Riders look for the hobbits...)
Tree Tunnel Path to Halnaker Mill, West Sussex. England. Looks like the location where they shot the Fellowship of the Ring reverse tracking zoom shot where Frodo yells "Get off the road!"
✯ Footpath to Halnaker Mill, West Sussex. England UK
lavender bundles for scenting linen
Ribbons, Fresh Lavender, Lavender Plants, Lavender Wands, French Lavender, Lavender Bottle, Of Lavanda, Lavender Bundl, Linens Closet
lavender bottle made from fresh lavender woven with ribbon. My father's old nanny, Jeannie, from Wisbech in Norfolk used to make these with us when we were little.
~French lavender~
lavender bundles
Linen closet freshener-
I love making lavender wands! Missing my lavender plants!
Cheirinho De Lavanda...