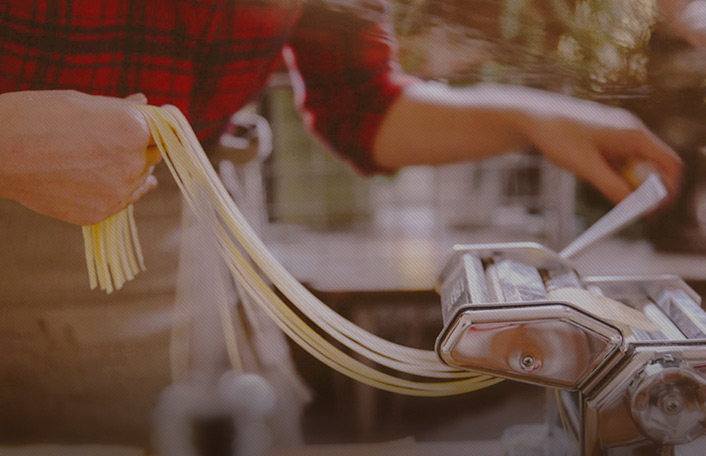 She uses Pinterest to eat healthier
Join Pinterest to discover all the things that inspire you.
50+
billion Pins
to explore
15
seconds to
sign up (free!)
Nice Package...
Visit our website www.qps4u.com for all your packaging needs!
---
genius!
Gift Boxes, Idea, Toilets Paper Rolls, Gifts Card, Christmas, Diy'S Gifts, Small Gifts, Gifts Boxes, Toilet Paper
diy gift boxes from toilet paper rolls
toilet paper roll gift boxes - great idea! Great for gift cards or small stocking stuffers, etc.
toilet paper roll gift boxes This is actually a great idea! I'm going to use this for little gifts for christmas
This is a great idea for a small gift that is difficult to wrap! Toilet paper roll gift boxes
How to: ♥ Envelope
Heart Crafts, Idea, Heart Envelopes, Diy'S Crafts, Heart Shapes, Diy'S Envelopes, Card, Valentine, Paper Crafts
Näin taittelet sydämen muotoien viestin kirjekuoren näköiseksi. || Diy envelope from a heart - Folkvox #valentinesday #valentines #valentine #love #hearts #ideas #diy #craft #korttiaskartelu #cardmaking
Would be nice idea for a clutch also - DIY: Heart Shaped Gift Card Envelope.
How to DIY heart envelope. Paper craft, card, invitation or scrapbooking ideas.
#DIY Envelope from a Heart #crafts - Love this Idea~
box that looks like an oven
Cookies Packaging, Idea, Creative, Package Design, Packagingdesign, Packaging Design, Ovens, Cookies Boxes, Thelma Treats
Cutest cookie packaging idea! Thelma's Treats
A clever #PackagingDesign for cookies that looks like an old-fashioned oven
Stovetop-Inspired Cookie Boxes - 'Thelma's Treats' Cookie Packaging Design Opens J (GALLERY)
Thelma's Treats: a warm cookie delivery business. (Designed by Saturday Mfg.) #package #design #branding #innovative #creative #box #oven
The art of the pizza box - Telegraph
Nice Packaging, Pizza Boxes
inspire co. adorable.
Party Favors, Cupcake Rosa-Choqu, Cupcake Boxes, Boxes Printables, Ovens, Cute Cupcake, Gifts Boxes, Baby Showers, Cupcake Packaging
cupcake box printable :) Cute cupcake packaging design.
cupcake box printable - cute as a "bun in the oven" party favor for a baby shower
#Cake #Cupcake #Box - Cute Cupcake Oven gift box, perfect as a gift wrap to give someone a cupcake in
to keep the lunch thieves away!
Sandwiches, Antitheft Lunches, Lunches Thieves, Lunches Stolen, Lunches Bags, Lunch Bags, Fake Food, Bags Lunches, Anti Theft Lunches
so people don't eat your sandwich...
Fake 'em out with fake food rot
Kinda funny in the weirdest way. Anti- theft lunch bags
For those that get their lunch stolen from the break room fridge...
antitheft lunch bags!
A bag lunch that says "DON'T EAT THIS."
Cardboard Box Ideas www.qps4u.com
Fun Idea, Plays Idea, Kids Stuff, For Kids, 25 Idea, Kids Crafts, 25 Cardboard, Cardboard Boxes Idea, 25 Fun
Con cajas de cartón. 25 ideas. 25 Fun Ideas for a Cardboard Box
25 crazy creative ways to use Cardboard Boxes for kid stuff. Fun activities/crafts.
25 Cardboard Box Ideas for kids. So cute.
25 Fun Ideas for a Cardboard Box. So many creative play ideas using just a carboard box, some paint and clever thinking.
25 Fun Ideas for a Cardboard Box...OMG... Now I have to start collecting boxes. #cardboard #box #fun #kids #crafts #toys
Using cardboard boxes, create something playful for kids and donate them to the community- 25 Fun Ideas for a Cardboard Box -
Christmas color basket shred...
Baskets Shredded, Christmas Color, Color Baskets
pink peanuts...fun for Easter basket filling
Styrofoam Peanut, Pack Peanut, Biodegradable Peanut, Pink Peanut Fun, Pink Peanuts Fun
Packaging Tape with LOVE | By Fancy
Interesting Packaging, Sticky Paper, Gifts Wraps, Care Packaging, Packaging Idea, Mail Packaging, Tape Packs, Paper Tape, Packaging Tape
Packaging tape- 'Packed with Love'
For mailing packages.