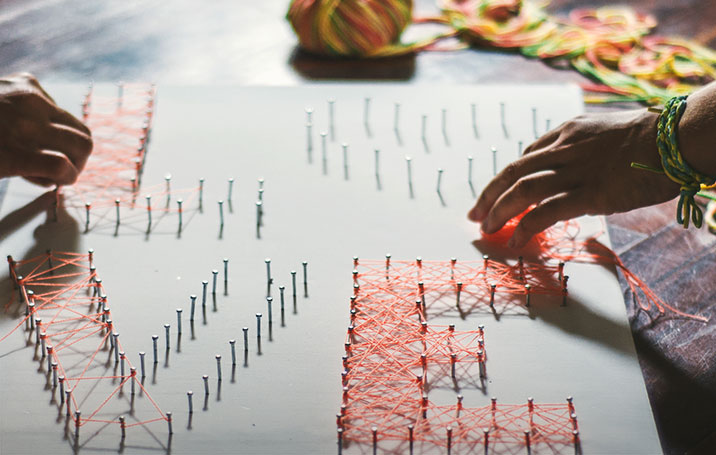 They used Pinterest to find new ways to DIY
Join Pinterest to find all the things that inspire you.
50+
billion Pins
to explore
15
seconds to
sign up (free!)
Manolo Blahnik
Colors Combos, 2012 Shoes, Fashion Shoes, Blahnik Heels, Manolo Blahnik, Spring Summ, Woman Shoes, Shoes Collection, Manoloblahnik
#ManoloBlahnik
Manolo Blahnik Heels
though I don't wear heels l love the color combo and would wear this in a flat.
coral
Lace Racers, Spring Dresses, Dreams Closet, Back Dresses, Lace Racerback, Topshop Dresses, Skirts Dresses, Love Lace, Lace Dresses
Cute Spring Dresses | Lace Racer Cute Skirted Dress !
LOVE lace dresses!
topshop dress
Lace Racer Back Dress (Lace dresses are apparently my new thing)
lace racerback dress
Oasis
Lace Tile, Black Lace, Emeralds Green Dresses, Prints Dresses, Style, Colors, Lace Prints, Oasis, Lace Dresses
Green and black lace tile print dress from Oasis.
Black lace emerald green dress! #dresses #Oasis #emerald #green #STRAND #fashion
I love the color and the retro style
few things more gorgeous than an emerald + black lace dress.
Oasis lace print dress- pretty...think I may order this one!
Love these colors! Oasis Lace Tile Print Dress
only two chairs, but I still love this. $50
Small Tables, Wood Folding, Cards Tables, Folding Wood, Solid Wood, Folding Tables, Canopies Solid, Small Wood, Dining Tables
Small table
Canopy Solid Wood Folding Table, Mahogany Finish
$50 at Wally World, 80 customer reviews with an almost perfect average rating, looks classier than a card table, and it folds!
If we go to a trailer for camping, thinking this is a definite possibility!
Tiny House Design, Favorite Places, Campers, Cricket Trailers, Camping, Travel Trailers, Camps Trailers, Small Spaces, Homes
cricket trailer, mini mobile home, tiny house design, eco design, green design, garrett finney
compact camping trailer - The Cricket Trailer
Neat lightweight travel trailer. The Cricket trailer is NASA-inspired & built to order. http://crickettrailer.com/index.html
mmm
Eye Candy, Ryan Gosling, Bath Trunks, But, Sexy, Crazy Stupid Love, Hey Girls, Movie, Things
ok so i didnt reeeally get this whole Ryan Gosling thing until I watched Crazy Stupid Love and um.. wow..
Crazy Stupid Love - not a bad movie, and superb eye candy :)
Ryan Gosling - Crazy, Stupid, Love I just watched this. I think I can safely add him to my list of acceptable attractive blonde men. I think that brings it to four. Brad, Robert, Chris Helmsworth, and him. He somehow seems more attainable than the rest. Perhaps that's delusional.
Ryan Gosling.... this shot is from Crazy, Stupid, Love. I've always thought he is sexy, but in this movie, WOW!! He is so fit and fine!!!!!!!!
Hey Girl, I think it's sexy how you love the Red Sox | Shirtless Ryan Gosling
Want.
Brogue Flats, Cute Flats, Black And White, Oxford Flats, Oxfords Style, Flats Um, Saddle Flats, Oxfords Flats, Classic Flats
Oxford style!
classic flats.
Cute flats
Oxford flats...
Cute, but do they come in black and white? :)
Saddle Flats.
Inflatable lawn tent.
Ideas, Under The Stars, Inflatable Lawn, Bugs, Lawn Tent, Greenhouse, Glasshous, Back Yard, Bubbles Tent
Inflatable lawn tent -- greenhouse?
Inflatable lawn tent. Now I can sleep under the stars without bugs. camping dream
Enact all your fantasies of being your own Tacky Christmas Lawn Ornament! Dress up like a snowman and just add packing peanuts! Outdoor Champing Bubble Tent Clear Inflatable Lawn Tent
Inflatable lawn tent. I like the idea of a bug free environment
Inflatable lawn tent. Imagine laying in this when it's raining or sleeping under the stars! Okay, this would be so perfect to put in the back yard and just live below and read!
great dress for summer weddings!
Chiffon Belts, Yellow Chiffon, Yellow Dresses, Bridesmaid Dresses, Dorothy Perkins, Day Dresses, Belted Dress, Chiffon Dresses, Belts Dresses
#YELLOW - bridesmaid dress yellow dress #2dayslook #yellow style #yellowfashiondress www.2dayslook.com
SMTTT!! Game day dress.
Dorothy Perkins Yellow chiffon belted dress! OMG so cute!!!!
Love this Dorothy Perkins, yellow belted chiffon dress!
Love a scarf!
Ruffle Scarf, Diy Scarfs, Gifts Ideas, Ruffles Scarfs, Release Scarfs, Sewing Machine, Relea Scarfs, Scarfs Tutorials, Christmas Gifts
DIY ruffled scarf. I wish I had a sewing machine at school.
DIY Ruffle Scarf (Inspiration Anthro : Catch and Release Scarf) #tutorial #scarf
Ruffled scarf tutorial - cute gift idea?
DIY scarf. I want a ruffle scarf so bad
Ruffled scarf. Make for christmas gifts!
christmas! christmas!
Holidays Parties, Christmas Parties, The Holidays, Style, Red Dresses, Christmas Dresses, Parties Dresses, Red Christmas, Holidays Dresses
red dress for the holidays
red dress. This would be perfect for a Christmas party
Red Christmas party dress
perfect holiday party dress.
red dress, mad men style
Girls, isn't this a beautiful holiday dress? Maybe some day you could get married during the holiday season and your bridesmaids could wear a dress like this :)
beautiful red Christmas dress.
christmas. christmas. christmas.
Holidays Parties, Red Dresses, Christmas Dresses, Sunsets, Corn Dresses, Holidays Dresses, Christmas Parties Dresses, Kettles Corn, Kettle Corn
Holiday Dresses - Kettle Corn Dress in Sunset
Close runner-up for Christmas Party Dress: Kettle Corn Dress in Sunset, #modcloth & #partydress
Kettle Corn Dress in Sunset, #ModCloth #Red #Dress
cute christmas dress Kettle Corn Dress in Sunset, #ModCloth
Kettle Corn Dress in Sunset by Emily and Fin - Red, Solid, Pleats, Strapless, Party, 50s, Long, Cotton, Press Placement, Cocktail, Holiday Party, Off the Shoulder, Vintage Inspired, Fit & Flare, International Designer, Prom, Wedding, Bridesmaid, Valentine's, Homecoming
Red Coat
Little Red, Red Peacoats, Red Peas Coats, Red Jackets, Winter Fashion, Trench Coats, Black Tights, Winter Coats, Red Coats
Red trench coat. Love this. I have one.... fave winter coating <3
winter #coat with black tights
love the black tights and the red jacket!
Red pea coat, black tights
Bright red coat, black tights, and heels. Winter fashion.
"Bright red coat, opaque tights, and heels. Winter fashion." I need a red coat. Reminds me of Little Red Riding Hood. :)
My dream: the need to wear a red peacoat, black tights, and heels.