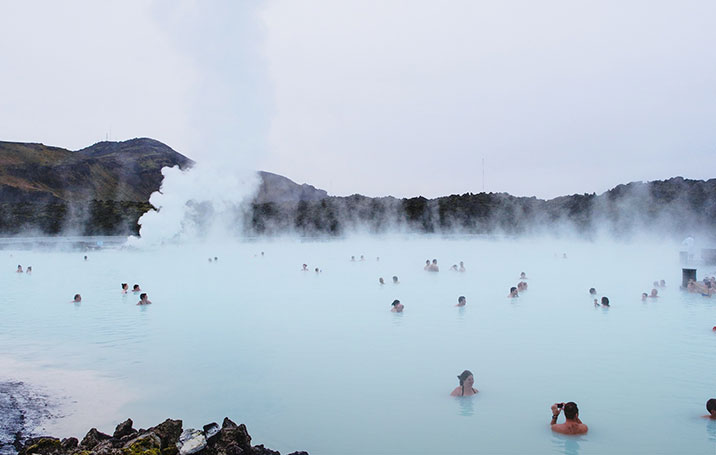 They used Pinterest to find new places to visit
Join Pinterest to find (and save!) all the things that inspire you.
50+
billion Pins
to explore
15
seconds to
sign up (free!)
HAHAHAHA
Angel Wings, Bra Humor, Sports Bras, Strapless Bras, Fairies Hair, Too Funny, Funny Stuff, So True, So Funny
Bra humor. So funny, but so true!
Every time I wear one of my sports bras, I hear it speaking...I will crush your boobs! And your soul! But mostly your boooobs!
so funny. but the last one, YES!!! why I hate strapless bras...
Funny stuff
All the bras. oh too too funny, so true
Angel wings and fairy hair. So funny.
10 Facts About Dr. Seuss Books - this was VERY interesting!!!
Books Facts, Birthday, Drseuss, 10 Facts, Fun Facts, Seuss Books, Dr. Seuss, Dr. Suess, Kid
10 Facts About Dr. Seuss Books. These might be cute to hang around or for a Dr. Suess Trivia game?
10 Facts About Dr. Seuss Books! #infographic #drseuss #childrensbooks #education
In honor of Dr. Seuss' birthday on March 2nd, Social Grocery pays tribute to the professor of prose with fun facts about 10 of Seuss' notable stories..... Funny, ive always said id buy oh! The places you'll go for my kid when they leave for college/graduate high school :)
Dr. Seuss Book Facts.
10 Facts About Dr. Seuss Books Infographic -- In honor of Dr. Seuss' birthday on March 2nd, Social Grocery pays tribute to the professor of prose with fun facts about 10 of Seuss' notable stories. - See more at:
35 Things You Will Never See Again- have to read these! brings me back!
Old Schools, Screen Savers, 90S Kids, Remember This, Old Windows, Memories Lane, Screens Savers, Childhood, Remember Thy
35 Things You Will Never See Again - this was the best trip down memory lane!! I remember this!!
The perfect screensaver: | 50 Things That Look Just Like Your Childhood This use to be the screen saver I had on the very first computer we had!
Old Windows Screen Saver bahaha
I remember this, old school screen saver
our Virtual reality… | 48 Reasons '90s Kids Had The Best Childhood
Hehehe.
Laughing, Mindblown, It Work, Awesome, Australian Accent, I Cant, So Funny, Aussie, Beer Cans
They totally spelled Australian wrong lol but OH MY GOSH! Its just like saying "beer can" in an Australian accent and sounding like "bacon" in a Jamaican accent!
Yes I said I tried it, and was still pleasantly surprised when it worked. I want a whole list of words that will give me an Aussie accent, it's so awesome, so why not?!
Aaahh! Lol this is so funny! Mind blown! I just said it about 10 times out loud with a big dorky, cheesy smile on my face. Hahaha! I can actually say something with an Australian accent now. I actually thought it was just a joke before i said it
MINDBLOWN
So Awesome! Totally did this and laughed out loud.
This made me laugh. I cant stop saying it!!!
Pinned from
pinterestyfashion.blogspot.com
THIS IS TOO ADORABLE
Sleepy Puppies, Night Night, Baby Dogs, Naps Time, Sleep Tights, Cuddling Buddy, Stuffed Animal, Sweet Dreams, Nighty Night
nighty night . . . sleep tight!
cuddle buddy
AWW... <3 . Night night Good night sleep tight i love you forever, sweet dreams my love and i hope u have a wonderful night/day! Bilythabamtafblcamttcmlcatiab always and forever!!!!!! ALSO! Dont forget our bible reading! Tht pic of u and kali is ADORABLE! Night night. Kisses forehead~ kisses~ Hugs~ Cuddles~
baby dog
So little puppies have to take little puppy naps: | 20 Puppies Cuddling With Their Stuffed Animals During Nap Time
Such a sleepy puppy! He looks like he's getting some real good puppy sleep, snuggling his blue stuffed animal puppy pal! :)
Truuu
Parents Humor, Remember This, Sotrue, Truths, Funny Quotes, So True, True Stories, Kid, Parents Quotes
SoTrue!
So true - I need to remember this sometimes!
You've got to laugh at yourself (and your kids, and your house) sometimes... #parenting #quotes #humour
True story. Kids say and do the darnedest things. In order to survive one must have a sense of humor.
"Parenting without a sense of humor is like being an accountant who sucks at math" #parenting #kids #family #funny #quote
truth
Oh so true! #parenting #humor
Pinned from
babyrabies.com
.
Breakup Plans, Bahahahahahaaaaa, Awesome, Better, Absolutely, My Life, So True, Bad, So Funny
Breakup plan #1... Bad Plan lol
*giggle* so funny..
So awesome
haha so bad but so true
BAHAHAHAHAHAAAAA!!!!
eCards - I think we should see other people until I am absolutely sure i can't do any better than you.
Lol, this Is my life. Except everyone knows there's nothing better than meee!
Pinned from
girlsguideto.com
This is how I argue.
Hahaha Rights, Point Of View, Some People, My Life, Well Said, So Funny, Stupid People, True Stories, Haha So True
Haha, so true, this is how I argue.
So funny
True story!
Would love to say this to some people
Very well said!
Story of my life!!
and stupid people hurt my feelings!
Your point of view is stupid