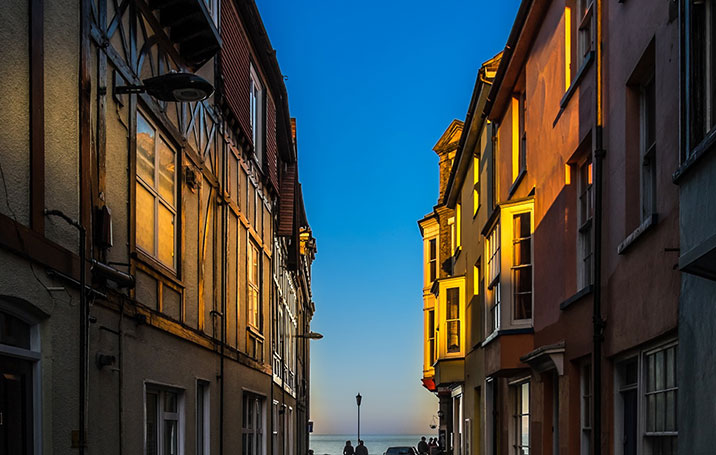 They used Pinterest to explore a new city
Join Pinterest to discover all the things that inspire you.
50+
billion Pins
to explore
15
seconds to
sign up (free!)
Doctor Who Bookends | ThinkGeek
Doctors Who Gifts, The Tardis, Tardis Bookends, Doctorwho, Awesome Bookends, Bookends Libraries, Doctor Who, Christmas List, Dr. Who
TARDIS Bookends!! #DoctorWho
Doctor Who Bookends Adds The TARDIS To Your Bookshelf | Geek Decor
Doctor Who Bookends, $79.99, thinkgeek. #doctorwho #forhim #forher Really, for everybody...
Dr. Who bookends- $75 US
Doctor Who Bookends *aaaand added to christmas list!*
Ha! Only a Whovian will understand this. :)
Remember This, Timey Wimey, Timeywimey, Doctorwho, Hard Time, Wobble Timey, Doctors Who, Dr. Who, Fandom
Having a hard time waiting for Christmas, fandom?
Dr Who humour
To bad I can't remember this awesome pin when I look away... Wait, why am I typing?
Reverse the Polarity of the Blogtron Flow: Doctor Who Funnies: Wet ...
I ABSOLUTELY LOVE THIS!! #DoctorWho
April 23. We should do this. Spread the word!
Doctors Who!!!, Tally Marks, Doctors Who Tally Mark, April 23Rd, Doctors Who April 23, Doctorwho, Doctors Who Shirts, Tallymark, The Doctors Who
That would freak me out a little bit, I couldn't even buy the Doctor Who shirt with the tardis surrounded by tally marks! April 23rd, guys. WE WEAR TALLIES. Wait....what was I talking about?
Doctor who!!!!! APRIL 23 TALLY MARKS ON EVERY WHOVIAN! DO IT!
Put tally marks on yourself April 23rd #doctorwho
#thesilence #doctorwho #tallymarks #eleventhdoctor
TARDIS/Dalek Quilt
The Tardis, Doctors Who Quilts, Doctors Who Tardis, Dalek Quilts, Doctor Who Tardis, Tardis Quilts, Dr. Who, Doctor Who Quilt, Wedding Gifts
For Dr Who fans...a Daleks and the TARDIS quilt!
Doctor Who Tardis & Dalek quilt
Is Doctor Who TARDIS Quilt Greatest Wedding Gift Ever? [PICS]
Daleks swarm the TARDIS on this delightful Doctor Who quilt
Soft Kitty Dalek
Soft Kitty, Softdalek, Comic Books, Doctorwho, Big Bangs Theory, Doctors Who, Soft Dalek, Doctor Who, Dr. Who
Love me some mash ups. Doctor Who and BBT's Soft Kitty song :) #DoctorWho #BigBangTheory
Dr Who meets Soft Kitty from Big Bang Theory! Admit it, you sang it!
Soft Dalek (Combines the Soft Kitty song from The Big Bang Theory with a dalek from Doctor Who.)
tardister
Cavia Cobaya, Tubbi Guinea, Doctors, Tardis, Photo, Time Lord, Lord Guinea, Guinea Pigs
Tubby Guinea Pig in a tardis...
it's a time lord guinea pig....

by beerorkid
Dr. Who Meets Metal
The Doctors, Doctors Who Metals Theme, Meeting Metals, Doctors Meeting, Doctor Who, Dr. Who, Awesome Dr., Metals Doctors, Heavy Metals
Dr. Who Meets Metal (Main theme + I Am The Doctor)
Doctor Who Meets Metal - Theme Song AND I Am The Doctor. Super SUPER cool!
Heavy Metal Doctor Who.
the doctor meets metal :D

by 331Erock
Doctor Dog
Puppies, Bows Ties, The Doctors, Halloween Costumes, Dogs Costumes, Doctorwho, Doctors Who Costumes, Pet Costumes, Dr. Who
A dog costume! I didn't dress Stan up like this... he just wore a bow tie!!
25 Crazy Pet Costumes That Put Yours to Shame
The Doctor: Puppy Edition.
The 11th Doctor Who Costume for my dog Blitzen by *lisacub on deviantART
The Doctor #DoctorWho #giggles #funny #animal #humor #costume
This is what I am gonna do to my dog for Halloween this year put a fez and a bow tie on her and call her the doctor
25 Pet Halloween Costumes That Are So Cute We Can't Even
dr who dog costume
How to Make Your Own Amazing Dalek Dress
Idea, Dresses Tutorials, Halloween Costumes, Clothing, Doctorwho, Doctors Who, Dr. Who, The Dresses, Dalek Dresses
My Halloween Costume! It's a Dalek dress from Dr. Who
Doctor Who Dalek Dress #DoctorWho #Dress #Transformed @Hank Gray
A Dalek inspired dress... how cool is that! Dr. Who nerdiness - combined with retro fashion. LOVE IT! - Retro Halloween Costume ideas - vintage Halloween idea
Dalek dress tutorial in images @erika Darcacha
doctor who clothing dalek dress :O
Costumes are encouraged at our July 26th Doctor Who program. Cute Dalek dress by somevelvetmorning... Link has pictures of the creation of the dress.
How to Make Your Own Amazing Dalek Dress
io9.com
Doctor: "Stop it." Jack: "Can't I say hello to anyone?!"
Whovian, The Doctors, Doctorwho, Jack O'Connell, Doctors Who, Captain Jack Harkness, Keep Calm, Dr. Who, Torchwood
Captain Jack Harkness of Doctor Who and Torchwood
Captain Jack Harkness from Torchwood and Dr. Who (John Barrowman)
Captain Jack Harkness Keep Calm and ... Hi There
Captain Jack <3 #DoctorWho
Then the doctor would say "Stop it!"
Current mug of choice.
Joe Hill, Stephen King, Hill Current, Joe Jill
Joe Hill's Current mug of choice.
Pinned from
Uploaded by user
Silver Dalek Jacquard Robe
Terry O'Neil, Dalek Robes, Towels Robes, Dalek Jacquard, Doctors Who, Silver Dalek, Dr. Who, Jacquard Robes
Silver Dalek Robe
Trust me, I'm the Doctor
Geek, Grover, Sesame Street, Stuff, The Doctors, Doctorwho, Funny, Doctors Who, The Muppets
Grover Who!!! cool sesame street meets dr. who geek chic,sci fi nerd picture for tshirt
Sesame Street's Grover Monster as The Doctor from Doctor Who. Hilarious!!!!
Doctor Who? Doctor Blue. #DoctorWho #Grover
Grover as The Doctor would be sooo funny! I should not find it this amusing to think about. :)
Doctor Who + The Muppets. Grover is my favorite.