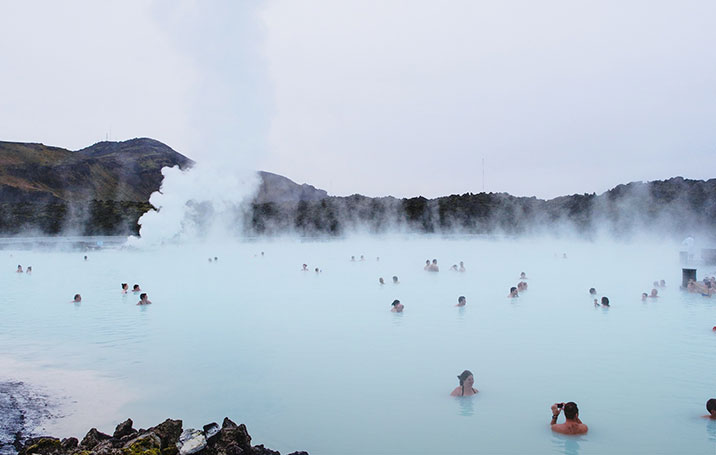 They used Pinterest to find new places to visit
Join Pinterest to find all the things that inspire you.
50+
billion Pins
to explore
15
seconds to
sign up (free!)
Candy Corn Bark
Halloween Desserts, Recipe, Halloween Candy, Candy Corn, Candycorn, Candy Bark, Halloween Treats, Pretzels, Corn Bark
Candy Corn Bark - Perfect Halloween Dessert Treat
CANDY CORN BARK: Just three ingredients and you will be eating this delicious candy bark #chocolate #CandyBark
Candy Corn Bark - use up the Halloween candy
Yummy Halloween Bark! Chloe's Celebrations ~ My favorite Halloween treats
Pumpkin Pie Bites - cream cheese, sugar, canned pumpkin, eggs, vanilla, pumpkin pie spice. So cute!
Pies Crusts, Pumpkin Treats, Minis Muffins, Bites Size, Desserts Idea, Pies Bites, Whipped Cream, Minis Pumpkin Pies, Thanksgiving Treats
thanksgiving treats. Mini pumpkin pies :)
Mini Pumpkin Pies in mini muffin pan. Just add whipped cream!
Pumpkin pie bites 2 refriderated pie crusts, 8 oz. cream cheese, room temperature 1/2 c sugar 1 c canned pumpkin 3 eggs 1 t vanilla 1 t pumpkin pie spice Preheat oven 350. Cut 12 round shapes from ea pie crust. Press dough shapes into 24 cup mini muffin tray. Apply egg whites from 1 egg to the top edges of ea pie. Mix cream cheese, sugar, pumpkin, 2 eggs, vanilla & pumpkin pie spice together. Spoon mixture into each pie crust. Bake 12-15 min. Cool. Decorate if desired.
Mini Pumpkin Pies. SO great for bite size fall goodness!
Bite sized pumpkin treats
With whip cream? Tailgate dessert idea - Pumpkin Pie Bites « bakerella.com | Brilliant Barbecues, tailgating ideas | Scoop.it

by Bakerella
Candy Cane Blossoms >> Alternative to peanut butter cookies
Blossoms Ii, Sugar Cookies, Recipe, Christmas Cookies, Canes Blossoms, Holidays Cookies, Candy Cans, Candy Canes, Kiss Cookies
Candy Cane Blossoms II. Not a big fan of sugar cookies. These hardend quickly and candies melted. It was more like a smooch than a kiss.
Candy Cane Blossoms II holiday cookies recipe
Candy Cane Blossoms II Christmas cookies!
candy can blossoms
candy cane kisses cookie recipe
Cheese Tree
Christmas Food, Christmastre, Cheese Trees, Idea, Recipe, Christmas Appetizers, Holidays Party, Christmas Trees, Christmas Party
Cheese Tree. #christmas #food #ideas
Christmas Appetizer Recipes | There's nothing cheesy about it: this Christmas tree made of cheese ...
cheese tree for Christmas party appetizer....what a great idea!
cheese tray shaped like a christmas tree. very cute idea for a holiday party.
Festive Cheddar Tree | Christmas Party Appetizer Ideas | Holiday Entertaining Recipe
"Root Deer"!
Beer Reindeer, Roots Beer, Cute Idea, Roots Deer, Christmas Idea, Gifts Idea, Neighbor Gifts, Christmas Party, Christmas Gifts
"Root Deer"! great neighbor gift idea!
Neighbor gifts. I'm thinking about doing it with beer for a Christmas party gift exchange. Cute idea!
"Root Deer"! The greatest Christmas gift idea ever!
Root Beer Reindeer for a Christmas party. Too cute!
Handmade Christmas Ideas reindeer Root beer such a cute idea
snowman pizza!
Dough Recipe, Fun Food, Fun Idea, Snowmanpizza, Snowman Pizza, Winter Christmas, Holidays Party, Frozen Birthday, Birthday Party
snowmanpizza
Frozen Birthday Party Ideas snowman pizza
winter Christmas Snowman pizza. What a fun idea
Snowman Pizza and Dough Recipe
ummm...yummm
Desserts, Sweet, Autumn Yum, Yummy Fudge, Fudge Recipe, Pumpkin Fudge, Holidays, Fall Treats, Thanksgiving
Pumpkin Fudge for Thanksgiving. There are lots more yummy fudge recipes too.
Mouth Watering Monday: 15 Yummy Fudge Recipes - Click image to find more desserts Pinterest pins
Autumn yum - pumpkin fudge recipe
Pumpkin Fudge for Thanksgiving and a number of other fudge recipes for the holidays
pumpkin + fudge = pumpkin fudge. This was lighter than most fudge and too sweet for my taste. I also left out nuts being weary of people's allergies.
Pumpkin Fudge.. sounds like the perfect fall treat
Christmas Cookies
Swirls Cookies, Christmas Cookies, Christmas Rolls, Pinwheels Sugar Cookies, Sugar Cookies Swirls, Christmas Sugar Cookies, Sugar Cookies Rolls, Rolls Sugar Cookies, Swirls Sugar Cookies
Christmas sugar cookies... this would be a cool idea to make them up and gift them since they can be kept frozen for 2 months. A new spin on Christmas cookies and the receipient can have them when they want them.
Christmas Cookies - Colorful Swirl Sugar Cookies with Holiday Decorations! Delicious Cookie Recipe.
Christmas Sugar Cookies! Swirled and slice and bake
Christmas sugar cookie roll
Christmas rolled Sugar Cookies. Um yah.... I am going to have to make these!
Colorful Swirl Cookies #Christmas #cookies
Christmas pinwheel sugar cookies. Instead of green and white, why not red and white?
Peppermint Meltaways
Christmas Time, Christmas Recipe, Christmas Cookies, Peppermint Meltaway, Peppermint Melted, Cookies Exchange, Time Cookies, Peppermint Cookies, Favorit Christmas
Peppermint Meltaways one of my favorite Christmas time cookies and awesome for cookie exchanges
Peppermint Meltaways! I should try these for the Christmas cookie exchange
Peppermint cookies... Yea, gotta make those for the next holiday cookie exchange
peppermint meltaways. This site also has 26 more Christmas recipes
Peppermint Melt aways one of my favorite Christmas time cookies
Santa Hat Pretzels
Minis Twists, Christmas Food, Treats, White Chocolates, Idea, Santa Hats, Christmas Party Food, Hats Pretzels, Minis Marshmallows
Such a cool idea!! Santa Hat Pretzels: Dip 1/2 of twisted pretzel in white chocolate and dip in red sanding sugar. Use mini marshmallow for ball.
CHRISTMAS FOOD DECO IDEA: Santa Hat Pretzels
Santa Hat Pretzels - website has15 Christmas Party Food Ideas!
Santa Hat Pretzels Bite-sized bits of North Pole magic are just what your holiday party needs! This delectable balance of salty and sweet is a wonderful way to give everyone an irresistible taste of the Christmas spirit. Ingredients Mini Twist PretzelsWhite Chocolate Almond BarkRed Sanding SugarMini Marshmallows Directions Melt the white chocolate almond bark according to the directions on the package.Dip each mini twist pretzel halfway into the melted white chocolate almond bark.Dip each almond bark covered pretzel into the red sanding sugar until only a small amount of the almond bark is showing. Place on waxed paper.Cut the mini marshmallows in half. Use additional melted almond bark to adhere a mini marshmallow half onto the side of each pretzel. Allow time for the almond bark to set.
santa hat pretzel treats - just dip pretzels in white chocolate and add red sprinkles and a mini marshmallow.