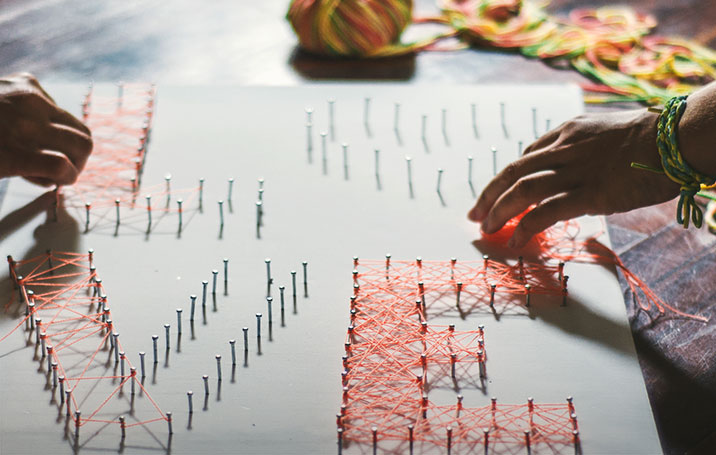 They used Pinterest to find new ways to DIY
Join Pinterest to find all the things that inspire you.
50+
billion Pins
to explore
15
seconds to
sign up (free!)
Chatsworth House (Pemberley), Derbyshire, England
Buckets Lists, Stairs, The View, Pride And Prejudice, Jane Austen, England Uk, Place, Chatsworth House, Duchess Of Devonshir
Chatsworth House, Derbyshire, England. This estate is so beautiful. It is mind boggling in person. Jane Austen got her inspiration to use this as Pemberly in Pride and Prejudice
The view down the stair to Chatsworth House in Derbyshire. Bucket list.
The view down the stairs to Chatsworth House, Edensor, Derbyshire, England, UK (Pemberley in the 2005 Pride & Prejudice) SOMEONE TAKE ME THERE!
Dream Home. Lol. The view down the stairs to Chatsworth House in Derbyshire, England... home of the Duke and Duchess of Devonshire
The view down the stairs to Chatsworth House in Derbyshire, England. Chatsworth was used for locations shoots as Darcy's home in Focus Feature's "Pride and Prejudice" starring Keira Knightley.
The view down the stair to Chatsworth House in Derbyshire, a palatial mansion with the most sumptuously decorated interiors imaginable. (photo Jade Ching) Need to take hubby I loved this place in summer as a kid
Scotney Castle, Kent, England
Famous Castles, Kent England, Scotney Castlekentengland, Scotney Castles, Dream, Castles Castles, British Castles, Amazing Snap, Place
Scotney Castle, #Castles| http://famouscastleslauryn.blogspot.com
Scotney Castle, Kent, England this is our place!
Scotney Castle, Kent, England My Dream
Amazing Snaps: Scotney Castle, Kent, England
London, England
England Sighhhhhhhhhhhhh, Calm Places, Traveling Placs, England Summe 2014, London England, London Business
London, England sighhhhhhhhhhhhh
London, England. :: London has been a city that I would one day love to live in. I've traveled to London, England when I was 10 years old. From some of the memories I still carry with me, I would love an opportunity to return to this beautiful city with a business goal. I would love a chance to work along side London business professionals!
Wow! what a nice calm place!
Chilling in Camden Town, London
Camden Town, Shops Accorcityguid, Accor Hotels, Destinations Yes, Euston St., London Shops, Ibi London, Town London, London Euston
Camden Town #london #shopping #accorcityguide The nearest Accor hotel : ibis London Euston St. Pancras
Dorset, England
British Isles, Favorit Place, Dorsett England, Travel Europe, England Travel, Dorset England, Someday Place, Acorn Inn, England Uk
Dorsett england
Dorset, England #dorset #england #travel #europe #potamkinnyc #nyc #newyork #manhattan
Acorn Inn in Dorset, England, UK - by © boutiquedasilva
Olympics
Olympic 2012, Olympic Themed, Sherri Baby, Inspiration National, My Dads, 2012 Olympic, Olympic Ideasthataregreat, Families, Lockers
my Dad
print and put on locker
My family (me American, hubby & twins British, youngest born in the states)
Indeed I was, indeed I was.
Favorit Place, London Town, Travel Photo, Travel Tips, Things British, London Illustrations, London Call, Inspiration Quotes, True Stories
#travel tips #travel photos
I miss London town.
Happy London illustration by G is for Grow on etsy.com
favorite place
True story.
London's calling.
I would be so annoying.
Quotes, Sotrue, Truths, Things British, So True, Shut Up, Funnies Stuff, True Stories, British Accent
If I had a british accent, I'd never shut up. Truth!
If i had a british accent quote. This is so true for me!
british accents. <3 true story.
all things british - Google Search
If I had a British accent I'd NEVER shut up. SO True.
#sotrue #british ♥
¡Spring!
Stones Step, Idea, Secret Gardens, Stairs, Gardens Step, Beauty, Stairways, Heavens, Purple Flower
beautiful secret garden stairs
Lilac stairways leading to beautiful gardens... i love the idea but can you imagine all the bees you would have each year? hope no one is allergic.
Garden steps beautifully littered with purple flowers #springisintheair
Stairway to heaven; absolutely beautiful... #purple #flower #garden #stairs
Beautiful stone steps graced with ivy vines and lilac lavender purple flowers
London
England, Favorite Places, Dreams, British Inva, Dear London, White, London Call, Telephone Booths, Black
I don't know what it is about a black and white print...thinking of framing a few for the "black and white" spare room
dreaming of London...
Telephone booth..
Londons calling...
Oh, England.
Dear London

by Express
London
Favorit Place, London Homes, London Street, Neal Yard, Beauty Color, London Call, London England, Covent Gardens, Color London
London England: Neal's Yard?
Neal's Yard, Covent Garden, London. *This was a fun spot!
london calling...
beautiful colors!
Colorful London street
London #Home
London-my favorite place!!