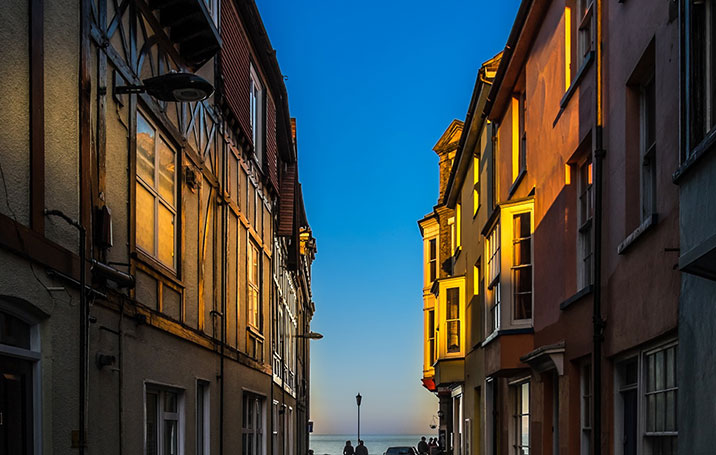 They used Pinterest to explore a new city
Join Pinterest to find all the things that inspire you.
50+
billion Pins
to explore
15
seconds to
sign up (free!)
Dream Wedding
I am ridiculous...
---
Cute way to see everyone that was there to make your wedding more memorable!
Wedding Idea, Placecard, Guest Books, Place Card, Polaroid, Cute Ideas, Weddings Guest, Photo Booths, Guestbook
Idea for a #wedding guest book #guestbook #polaroid
21 Totally Unique Wedding Ideas - for this one have them write a letter on the back of the pic! | polaroid photo booth instead of guest book ♡♡♡
DIY photo booth/ guest book: Hang the placecards on a string with clothespins. On the table below the strings, provide Polaroid cameras. Have the guests take pictures of themselves, and replace their placecard with the picture.
Polaroids! Wedding ideas - like for place cards or guest book? Not sure what for but it's pretty nifty
i think this is a super cute idea! i know its basically the same thing as the photo booth book but if you end up not being able to do a booth this could be an alternative idea Wedding Guest Book- love this idea. Does anyone still have a polaroid camera?
beach wedding favor
Sands, Weddings Favours, Party Favors, Wedding Favors, Idea, Shells, Beaches Favors, Beaches Weddings Favors, Beaches Themed
Beach wedding favors. Sand and shell jars. Ideas we <3 at the Grand Plaza Resort. St Pete beach, Florida. www.grandplazaflorida.com
beach wedding favor or party favors?
With sand from the beach #favor #beach #wedding
beach theme engagement party | Beach Wedding Favors | Unique Beach Wedding
Raspberry Infused Vodka for Wedding favors? Yes, please!
Weddings Favours, Party Favors, Weddings Favors, Diy'S Weddings, Raspberries Vodka, Martha Stewart, Infused Vodka, Dark Place, Gifts Idea
Raspberry Vodka - Wedding Party Favors - my type of wedding favor!
DIY fruit infused vodka favors by Martha Stewart!
Raspberry Infused Vodka Yield Makes 1 1/2 liters Ingredients 1 pints fresh raspberries 1 3/4 cups sugar 2 bottles (750 ml size) medium-quality vodka Directions Wash raspberries and pat dry; place in a 2-quart nonreactive container with a tight-fitting lid. Add sugar, and toss to combine. Pour in vodka, and close container. Store in a cool, dark place until ready to use (1 to 3 months). Shake every day until the sugar is dissolved. Using a sieve set over a funnel, strain vodka into bottles.
DIY Raspberry Vodka Favors (or gift idea!)
See the "Raspberry Vodka" in our Delicious (and DIY) Wedding Favors gallery Small bottles of infused alcohol
Mixing these totable potables is as easy as whipping up fruit-infused booze, pouring it into bottles, and tying on a recipe for a Rasmopolitan cocktail. Materials: Specialty Bottle 12.5-oz "Woozy" glass bottles. Read more at Marthastewartwedd...: DIY Wedding Favors & Gifts – Martha Stewart Weddings
Raspberry vodka wedding favours.
After toast we will release floating laterns
Paper Lanterns Would, Floating Paper Lanterns, Paper Latern, Dream, My Daughters, Floating Lanterns
Floating lanterns
Floating Paper Laterns...might be cool to find some of these to let go at the end of the night with a wish or dream written on them?
Floating Paper Laterns ceremony. Want to do this for my daughter's wedding...
Pinned from
Uploaded by user
Cake?
Castles Cakes, Beaches Themed Weddings, Beaches Cakes, Sea Shells, Weddings Cakes, Wedding Cakes, Beaches Weddings, Cakes Weddings, Cakes Idea
purple sea shell cake
Purple Beach cake
Beach Theme Wedding Cakes Photo 4 Beach Theme Wedding Cakes Photo 4, 269x350 in 14.7KB
Beach Wedding Cakes - Unique Cakes for your Special Day
Easy Sand Castle Cake | wedding cake by shading the seashells in a different color. This cake ...
tall wedding cake ideas wonderful wedding cake ideas Like purple wedding cake Another Picture of purple wedding cake : Purple Wedding Cake purple wedding cakes | Wedding Cakes Ideas Purple Seashells & Coral – 3 Tier Wedding Cake, Like purple wedding cake.
Flowergirl dress
Communion Dresses, Flower Girls Dresses, Girls Generation, Decoration Idea, Flowergirl Dresses, Flower Girl Dresses, Flowergirl Ringbear, Flowergirl Petals, Pretty Flower
pretty flower girl dress.
Flowergirl Petal Dress:)
Bridesmaid's dress
Bride Maids, Spring Dresses, Lavender Bridesmaid Dresses, Weddings Party Dresses, Bridesmaid Dresses Lavender, Lavender Dresses, Styles, Graduation Dresses, The Dresses
Brides maid?
lavender bridesmaid dress - love the style of the dress, color is up for debate
Cute white spring dress
Wedding party dress in different color!
beautiful lavender dress.
graduation dress
I would walk down the aisle to this song.
Youtubers, Jars Of Heart, Arm Official, Christina Perry Arm, Songs, Christina Perri, Official Music, Music Videos, Christinaperri
This song is also wonderful ... #ChristinaPerri
Christina Perri - Arms (Official Music Video) Jar of Hearts.
Christina Perry, "Arms". I love this song. alot.
This might be a good first dance song. ▶ Christina Perri - Arms [Official Music Video] - YouTube
Short dress. I'm 5 foot anyway..
Teas Length, Idea, Ball Gowns, Shorts Weddings Dresses, Wedding Dresses, Receptions Dresses, Shorts Dresses, Weddings Dresss, Tea Length
Organza A-line Sweetheart Tea-length Wedding Dress - my idea if the perfect length!
Romantic Sweetheart Floral Ball Gown Tea Length Wedding Dress
Sweetheart neckline, lace and tea length wedding dress or reception dress - Isadora Ann by Maggie Sottero
Short Wedding Dress- tea length
Lovely White Ball Gown Sweetheart Neckline Wedding Dress,$ 167.99 this is really cute for a short dress
Small intimate ceramony
Ceremony Decoration, White Flower, Flower Ball, Shepherd Hooks, Beach Weddings, Beaches Ceremony, Aisle Decoration, Beaches Weddings, Weddings Idea Beaches
shepherd hooks with white flowers
ceremony decor.
Shepherd Hooks & White Rose Flower balls
beach wedding ideas | Beach Wedding Ideas #Pin2Win
Aisle decor
Shepherd's hooks and pomanders are perfect for beach ceremonies
Getting married barefoot
Idea, Foot Jewelry, Barefoot Sandals, Pearls Rhinestones Foot, Beach Weddings, Necklaces, No Shoes, Beaches Weddings, Feet Jewelry
Pearl/Rhinestone Foot Jewelry -Perfect for beach wedding Pam and I got theses at Billy's mills in TN when we were young. They called them 'shoes no shoes'
Pair of Pearl & Rhinestone Bridal Foot Jewelry Barefoot Sandals - Beach Wedding DIY wedding planner with di wedding ideas and tips including DIY wedding tutorials and how to instructions. Everything a DIY bride needs to have a fabulous wedding on a budget! #planning #beach #diyweddingapp #diy #wedding #diyweddingplanner #weddingapp
Pearl Rhinestone Foot Jewelry This Is Pretty Perfect For My Beach Wedding #wedding, #weddings, https://facebook.com/apps/application.php?id=106186096099420
Beach wedding feet jewelry from the Lillian Rose bridal jewelry and accessories collection comes this pair of foot jewelry that is decorated with a mixture of pearls and shiny rhinestones. This jewelry is stretchable to fit most. Hypo-allergenic and nickel free.
As a necklace and/or bracelet Pearl/Rhinestone* Foot Jewelry -Perfect for my beach wedding *have real diamonds
Iris Bouquet!
Bridal Bouquets, Iris Bouquets, Bridal Party, Purple Iris, Weddings Bouquets, Irises, Bouquets Weddings, Bridesmaid Bouquets, Flower
Bridal bouquet- with added babys breath **Handle will be a lace up (similar to photo) with ribbon colors to match the dark and light iris's- with hanging tendrils
Irises, one of the flowers my fiance gifted me in bouquets
Purple Iris bouquet
so pretty! maybe for the bridal party? =)
Iris Bridesmaid bouquets
posy of iris blooms #bouquets #weddings
Violet flowers #wedding #bouquet
Hotel del Coronado in San Diego
San Diego, Favorit Place, Hotel Del Coronado, Favorite Places, Southern California, Favorite Travel, Vacations Spots, Place I D, Coronado Islands
Fav Summer Vacation Spot! :)
Hotel del Coronado. San Diego, CA Mom, Francia , Nani and I
The Hotel del Coronado is one of America's great historic hotels. Steeped in Victorian elegance, it was built in 1888 and graces the sands of Southern California's renowned Coronado Beach. .http://www.destination360.com/north-america/us/california/coronado/hotel-del-coronado/hotel
Hotel Del Coronado - Coronado Island, California. FAVORITE PLACE EVER<3