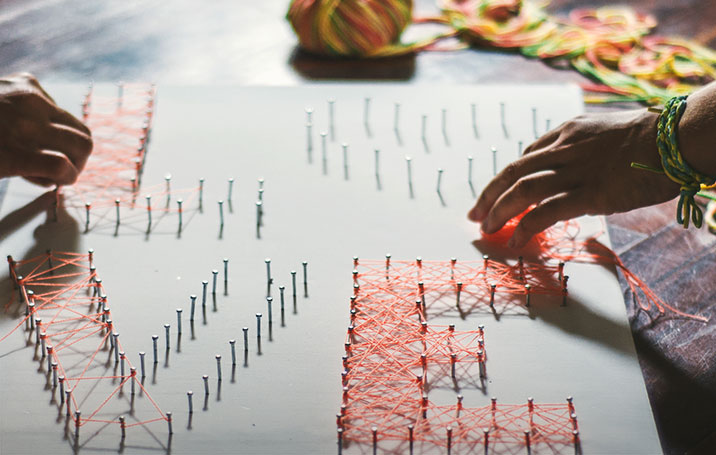 They used Pinterest to find new ways to DIY
Join Pinterest to discover all the things that inspire you.
50+
billion Pins
to explore
15
seconds to
sign up (free!)
smile
Smile Quotes, Remember This, Inspiration, Truths, Cars Girls, You R Design, You Re Designed, Gears, Girls Style
I should remember this more often than I do.
Smile quote
[ truth ]
Random Inspiration #23 | Architecture, Cars, Girls, Style & Gear
Smile, you 're designed to. :-)
lol
Bahahahaha, Crack, Exact, Funnies, Duh, Ecards, So Funny, E Cards, Cashier
this cracks me up!
Duh! - One slow weekday night I handed cashier bacon (from the end of conveyer) that she'd already scanned & asked if it had scanned at $, she said yes, do you want, I said yes, so she scanned it AGAIN! Followed woman ahead of me to courtesy to wait to undo our respective problems. Hers was worse!
"I hate when cashiers ask, 'Will that be it for you?' Um no, I'd like all this invisible shit, too." - YOUR ECARDS - funny
Bahahahaha!! This is exactly what I think too!
E cards
So funny
exactly why I never said it being a cashier back in the day. Lol
yes
Absolute, Amen, My Life, Bahaha, So True, So Funny, Agree, True Stories, Start Drinks
So true! (story of my life)
You can only say, "WTF?" so many times a day, until you just decide to start drinking. So true:)
Agreed!!!
bahaha so true....
True story. AMEN!!!
So funny and yet so true
You can only say, 'WTF?' so many times a day, until you just decide to start drinking. (absolutely love this!!)
Strawberry Basil Margarita
Health Food, Summer Parties, Fruit Recipes, Basil Margaritas, Healthy Recipes, Cooking Tips, Fast Recipe, Strawberries Basil, Cocktails Recipes
Healthy Recipe!!!
strawberry basil #food for health #food health #health food #healthy food
Fresh Fruit Recipe: Grapefruit Cocktail Recipe with Herbal Boutonnieres via oncewed.com
Strawberry Basil Margaritas. Click for recipe #drink #happyhour #cheers #alcohol #bar #party #cocktail #recipe tequila #margarita
Strawberry Basil Margarita. By far, the easiest and best summer party drink.
Love!
Gift
The right gift for me any time of the year.
.
Life Quotes, Remember This, Inspiration, Food For Thoughts, Important Quotes, So True, Live Life, Carpe Diem, Worth It
Motivate Inspiring Life Quotes | Motivational and Inspirational Quotes
This is so true. Make every day, every moment worth it. Because the time you spend doing things, you can never get back
So true! Need to remember this.
Today is important #quotes #inspiration
Very good, food for thought and inspiration for action<3
So true! Live life to the fullest!
carpe diem.