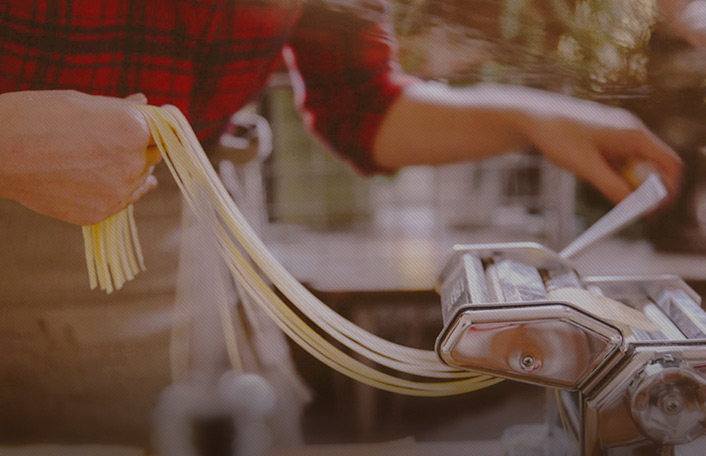 Welcome to Pinterest!
Join Pinterest to find all the things that inspire you.
50+
billion Pins
to explore
15
seconds to
sign up (free!)
The Fairy Pools on the Isle of Skye, Scotland
Fairies Pools, Buckets Lists, Purple, Skye Scotland, Colors, Beautiful Places, Skyescotland, Natural, Isle Of Skye
The Fairy Pools on the Isle of Skye, Scotland So beautiful! Fairies, purple, Scotland - Hmm! Bucket List addition
The Fairy Pools, Isle of Skye, Scotland Photoshopped, I know, but a beautiful place even without purple trees!
Beautiful! #SkyeScotland
the fairy pools. isle of skye. scotland. purple. aqua. mountains. landscape. nature. color. mystical.
water water water
Dreams Home, Dreams Vacations, Water Water, The Ocean, Dreams House, Places I D, Best Quality, Beach, Perfect Places
I want to be a beach bum here...
It looks like my dream vacation in Bora Bora
The perfect place to get away from it all
yes please my dream home on the water
dream house
Celestis Luxury Yacht By Aviv Nair
Boatyachtcrui Ships, Boats Yachts Crui Ships, Ultra Boats, Luxury Yachts, Dreams Boats, Design Boats, Boats Yachts Cruises Ships
send me here
Beaches House, Dreams Vacations, Resorts, Best Quality, Islands, Honeymoons, The Maldives, Borabora, Heavens
Bora Bora Island!!!!! Please don't talk. This calls for silence.... My dream vacation. Have you seen anything so lovely? Didn't I say please don't talk!!!!
The Maldives. Heaven on earth... My honeymoon destination one day...
Six Senses Laamu is located on the privately owned Olhuveli Island in the Laamu Atoll, towards the south of the Maldives archipelago. With a strong focus on attention to detail, Six Senses Laamu is designed to offer individual style along with a strong sense of community. The result is an eco-friendly yet luxurious guest experience blending natural and diverse design personalities with the island's lush vegetation. Six Senses Laamu is the only resort on the virtually uncharted Laamu atoll, dee
#BoraBora #Tahiti #Beautiful #NiceView #DreamVacation #Vacation #OverwaterBungalow #FrenchPolynesia #Islands #OnceInALifetime #Ocean #Clearwater #Breathtaking
Beach House, The Maldives Islands
beach house in the maldives. Honeymoon, please?
Beach Cottage, The Maldives Islands. DREAM vacation!
Tahiti
Tahiti, Buckets Lists, Walks, Blue, The Ocean, Places I D, Best Quality, Borabora, Beaches Cottages
Tahiti has always been on the bucket list. Beautiful blue sea, Tahiti
Tahiti Beach cottage! middle of the ocean
Beach Cottage, Bora Bora. That would be the best walk ever! #LETSGETLOST #Borabora

by PCmarja2006
take me here
Bucketlist, Buckets Lists, Dreams Places, Need A Vacations, Dreams Vacations, Exotic Places, Paradise, Honeymoons Destinations, Tropical Places
umm hiii i need a vacation!
Honeymoon Destination
Exotic Places
,
Kohsamui, Roof Decks, Favorite Places, Beaches Resorts, Luxury Travel, Koh Samui Thailand, Foto, Luxury Hotels, Rooftops Decks
Need to think about light for roof deck
six senses in Ko Samui Thailand
Six Senses Samui, Koh Samui, Thailand
images of luxury resorts | Luxury Hotels in Thailand – Top 5 Recommended! | Luxotic World
#Casablanca Beach Resort is a beautiful 3-star resort. This tastefully done resort ensures an unforgettable stay. For more visit at www.hotelurbano.com.br
"Dining on the Rocks", Six Senses Hideaway // #KohSamui
rooftop deck
Enchanted Forest by frog22209 on Flickr.
Paths, Canada, Blue Forests, Beautiful, Trees, Places, Vancouver, Britishcolumbia, British Columbia
Blue Forest, Trees, Vancouver, British Columbia, Canada
Blue Forest, Vancouver, #BritishColumbia
Blue Forest, Vancouver, British Columbia, Canada - This is soooo beautiful!
~The path less traveled~ Blue Forest, Vancouver, British Columbia

by frog22209
Cairns, Australia
Amazing Australia, Letsgetlost Australia, Favorite Places, Cairn Australia, Australia Travel, Beautiful Places, Barrier Reefs, Australia Search, Queensland Australia
My favorite place in the whole wide world: Cairns, Australia
#letsgetlost @Australia ...
July 1999, Cairns, Australia and the Great Barrier Reef.
Cairns, Queensland (Australia)- been there
Australia Search on Indulgy.com
Bond Girl
Yachts Club, Luxury Life, Diamonds, Design Interiors, Luxury Yachts, Boats, Cars Riding, Lights Show, Bright Lights
Diamonds Are Forever | A #Luxury #Yacht Fit For James Bond
Diamonds Are Forever - Benetti brought the recently delivered 61 metre, "Diamonds Are Forever", to this year's Cannes Boat Show, making it the largest yacht ever to be on display at the show...x
Diamonds Are Forever - Benetti a floating light show
Bright lights, big yacht
Luxury Life Design Diamonds are Forever
Yacht club