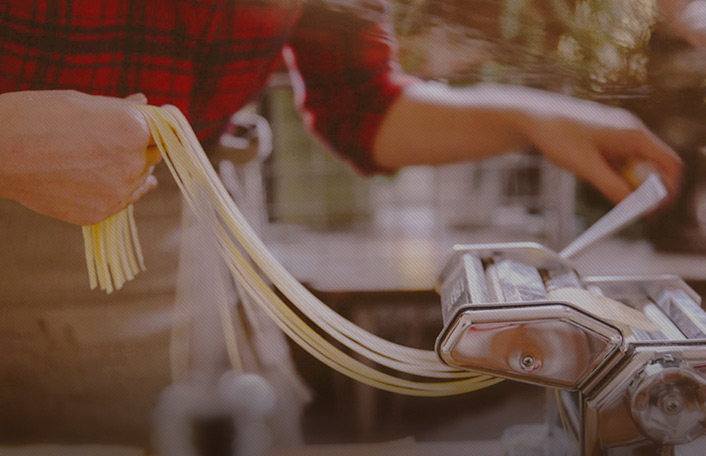 She used Pinterest to roll her first pasta
Join Pinterest to find (and save!) all the things that inspire you.
50+
billion Pins
to explore
15
seconds to
sign up (free!)
.laughter is the best medicine.
---
Back to
.laughter is the best medicine.
.laughter is the best medicine.
this little girl reminds me of tommy boy :) bahahahaha
Demotivational Poster | Chris Farley has been reincarnated
Hide your lunches kids.
This is so terrible, I couldn't resist repinning it! #chrisfarley
Hahahaha so funny amd mean but true! Reincarnated Chris Farley! Poor little girl...
Funny stuff / Chris Farley came back as a little girl!
Little Girls, Tommy Boys, Funny Pictures, Demotivational Posters, Chris Farley, Funny Stuff, Chrisfarley, So Funny, Lunches Kids
Nobody MOVE!!
Animal Pics, Squirrels, Quote, Tasti Recipes, Writing Prompts Pictures, Nut, Funny Stuff, Pictures Writing Prompts, Funny Animal
Funny Animal Pic
Funny animals... For the best funny animal quotes visit www.bestfunnyjokes4u.com/lol-funny-cat-pic/ This would go great with my shirt that says "it's all fun and games until someone loses a nut"
Picture Writing Prompt: What is the squirrel doing? Why is he trying to get our attention?
#squirrel #red #brown #relax #funny #animal #quotes #competition #crazy #little #cute
Lol!! And I didn't go to a bad sight...just funny stuff! :-) You're the one who goes to the naughty sites & reads the sex magazines! :-*
bahahahahahaPeppersRecipeBrought to you by Cookies In Bloom and Hannah's Caramel Apples www.cookiesinbloom.com www.hannahscaramelapples.com
I'm Gonna Crumb! I'm crying that's so funny!
Naughty toast- This made me giggle!
omg! too funny, nawty toast ;)
Have you ever seen bread crumb???
Gonna Crumb, Pin Boards, Giggl, Too Funny, Funny Stuff, Toast, So Funny, Breads Crumb, Caramel Apples
oh man..
Kitty Cat, Cocaine Cat, Funny Cat, Funny Commercial, Funny Stuff, Crazy Cat, Cat Faces, So Funny, Silly Cat
another kitty cat
Crazy cat !
The look on this cat's face is so funny but in my experience, except for a cat named Blue in the Palouse, most cats generally detest snow.
So bad but so funny!! cats
funny stuff
Cocaine Cat! So funny
Silly cat pic
So #funny ads #commercial ads #funny commercial ads #funny commercial| http://motorbikenash.blogspot.com
hahaha
Zombies Apocalyp, Awesome, Giggl, Funny Stuff, Lasagna Recipes, Norris Jokes, Funnystuff, Norris Zombies, Chuck Norris
For the Men this Morning. May you be as awesome as a Chuck Norris Zombie!
Giggles!!!
Super Funny Stuff – Chuck Norris Zombie- funny ...
Worst Chuck Norris joke ever. 1. Chuck Norris zombies would never die. 2. Chuck Norris would never be bitten by a zombie!
Funny
Laughing So Hard, Funny Image, The Offices, Funny Stuff, So True, Funny Photo, Funny Animal, Funny Baby, So Funny
Check out other funny stuff and share your own funny animal pix at www.facebook.com/fluffnfur
office hierarchy ( For more funny images, visit www.FunnyNeel.com ). Follow us www.pinterest.com/webneel/funny-neel-com
OMG this makes me laugh so hard!
So true so funny
I died laughing! Funny Dog Photo: If dogs ran the office...
Hmmmmm!
Quotes, My Life, Truths, Love It, Funny Stuff, Weights Loss, Totally Me, True Stories, Haha So True
LOL! So true! Story of my life
Funny stuff
chesterton politics philosophy truth sarcasm mean life Quotes
this is totally me.
Nothing but the truth! Hahaha Love it!
haha so true
bahahaha...bahaha
Dogs Costumes, Funny, Dogs Halloween Costumes, Antoin Dodson, Boxers, Yo Kids, Hiding Yo, Yo Wife, Costumes Ideas
Dog Halloween Costume: Hide yo kids, hide yo wife! | The Greyest Ghost
hide yo kids, hide yo wife, and hide yo husband too dog costume
hide yo kids, hide yo wife. Too funny!!!
And hide yo husband cuz they be rapin' eerbody out here - possibly a fabulous costume idea!
Antoine Dodson costume. HIDE YO KIDS, HIDE YO WIFE! http://www.youtube.com/watch?v=FRdPYvotxy8=related
Hide yo husbands. I love that they did this to a Boxer. Too funny
lol
Shoes, Nice Lookin, Giggl, So True, Hate Crocs, Ecards, So Funny, True Stories, Kid
"Wow, that's a nice lookin' pair of Crocs." Said no one ever. | Reminders Ecard | someecards.com
True story. I hate crocs.
So funny!! And so true!!! Except they are cute on kids
'Wow, that's a nice lookin' pair of Crocs.' Said no one ever. haha- crocs should only be for kids.
I do hate Crocs, and think no adult should ever wear them. They should only be worn by little kids for play shoes.
giggle