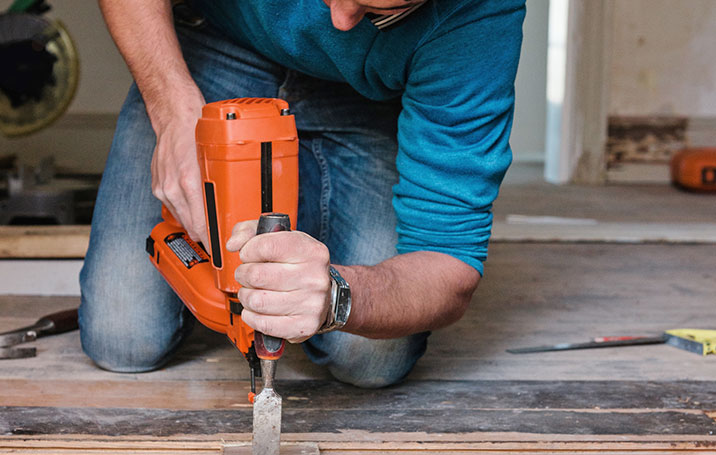 He used Pinterest to redo his floors
Join Pinterest to discover all the things that inspire you.
50+
billion Pins
to explore
15
seconds to
sign up (free!)
Cowgirl Bday party v-s-bday-party
Food Display, Cowgirl Parties, Cowgirls, Cowgirl Party, Cowgirl Birthday Parties, Parties Ideas, Hay Bale, Pink Cowgirl, Party Ideas
Pink Cowgirl Party! | | Kara's Party IdeasKara's Party Ideas
Cowgirl birthday party idea- strawbale to hold treat cones.
Cute hay bale food display
Casual travel clothes. casual-style
Hats, Summer Looks, Summer Style, Linens Pants, Summer Outfits, White Pants, Casual Looks, White Jeans, Summer Clothing
Cute casual look. Not sure about the white jeans, but like the shirt and hat!
summer style - hat
Break the Rules: White Jeans --- I like the idea of a looser fitting white pant for the summer. Looks amazing with navy blue tops. Cute, casual and perfect for Spring/Summer! Have it all!
Linen pants, grey t, sandals, straw hat
star wars birthday birthday-party-ideas
Food Tables, Stars War Parties, Star Wars Birthday, Lego Parties, Stars War Birthday, Lego Stars War, Birthday Parties Food, Parties Ideas, Starwars
Starwars lego party ideas
star wars party food | lego star wars birthday party food table and cake
Lego Star Wars Birthday Party Ideas!
friendship for-the-wee-one
Week Photo, Ideas, Pregnancy Pictures, Week Pregnancy, Pregnancy Photo, Belly Pictures, Panic Rooms, Bump Photo, Maternity Photo
Pacing The Panic Room: the belly pictures series
I love this weekly pregnancy idea, so cute!!
pregnancy pictures - week by week description! how clever :)
Weekly photos and captions for the baby. Cute idea!
Pregnancy Photo Journal - a loooong way off but a neat idea!
more cute week by week maternity photos
some ideas for bump photos. Pregnancy in Pictures
Toddler Boys Boat Shoe red-white-and-blue-holidays
Boys Shoes, Toddler Boys, Boats Shoes, Toddlers Boys, Red Shoes, Boat Shoes, Summer Shoes, Little Boys, Boys Boats
Toddler Boys Boat Shoe, would look adorable on my nephew!!!
Toddler Boys Shoe
Summer shoes for B!
Little Red Shoes
Boat shoes for little boys, LOVE!
Healthy Desserts what-s-for-dessert
Pineapple Juice, Fruitpop, Frozen Fruit, Weights Watchers, Orange Juice, Frozenfruit, Summer Treats, Crafts Sticks, Fruit Popsicles
Frozen Fruit Pops #popsicles #fruitpops
FrozenFruit Pops
summer treat: Frozen fruit popsicles
Frozen Fruit PopsGina's Weight Watcher RecipesIngredients: 1/3 cup diced kiwi 1/3 cup diced watermelon 1/3 cup diced strawberries 1/3 cup diced pineapple 1/4 cup fresh pineapple juice or orange juice Combine diced fruit in a bowl and fill each 5 oz cup with fruit.  Add 1 tbsp of juice and insert craft sticks into each cup. They easily stay in place because of all the fruit.Place in the freezer a few hours until firm.  To remove the pops from the cups, run under warm water a few seconds. Enjoy! Makes four pops, 32 Calories each    Fat: 0.2 g • Carb: 7.8 g • Fiber: 1.1 g • Protein: 0.4 g • Sugar: 5 g Sodium: 1.4 mg
Dont judge just accept words-words-words
Food For Thought, Daily Reminder, Remember This, Life Lessons, Well Said, So True, Favorite Quotes, Wise Words, True Stories
Wise words to never forget!
Ugh so true. Must remember this.
Well said and so true
TRUE STORY!! don't make your mind up about people until you give them a chance.
Food for thought peeps!
the absolute truth as you've never heard it before. judging. gossip. quotes. wisdom. advice. life lessons.
favorite quote ever
This couldn't say it better. A great daily reminder. These situations can catch us offguard sometimes
pretty hair-makeup
Eyeshadows My Styl, Cat Eyes, Eye Shadows, Color, Green Eyeshadows, Eye Make Up, Green Eyes Makeup, Cat Eye Makeup, Green Cat
Art green cat eye makeup
Art Green Eye Makeup hair-beauty
Green Eyeshadow
Green eye shadow cat eye
Boho Braid Crystal at Trendz Salon trendy-hair
Style Aspir, Hair Ideas, Hair Hair, Trendz Salons, Boho Braids, Braids Crystals, Style Pinboard, Salons Trendyhair, Salons Trendy Hair
Boho Braid Crystal at Trendz Salon
Dont judge home-of-my-dreams
Books, Dreams Libraries, Nigella Lawson, Home Libraries, Offices, Dreams Rooms, Nigellalawson, House, Heavens
Nigella Lawson's workspace. #books #writer #foodwriter #nigellalawson #workspace #inspiration
My Dream Room!!! Ahhhhhhhhh such a comfy, wonderful library which belongs to Nigella Lawson...can you even begin to imagine the aroma of books wafting about in this room? Heaven!
Books, books, books. Dream library
Nigella Lawson in her library - my house was like this until my Nook and our last move when I was finally "urged" to give my books up...I didn't have a library like Nigella...but this is HEAVEN right?
Nigella Lawson's home library. Books AND food! Heaven!
Books aplenty in food writer's Nigella Lawson's writer's office.