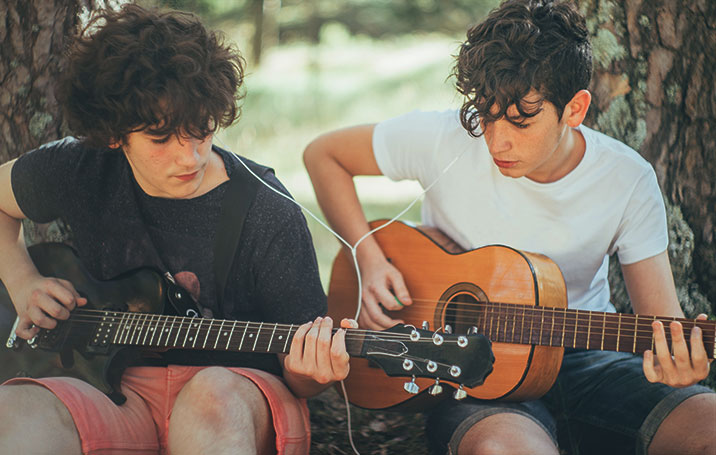 They used Pinterest to find new songs to learn
Join Pinterest to find all the things that inspire you.
50+
billion Pins
to explore
15
seconds to
sign up (free!)
sew-many-ideas-sew-little-time
---
Back to
sew-many-ideas-sew-little-time
sew-many-ideas-sew-little-time
FEATHERS FEATHERS EVERYWHERE highfalutin
Patrickdemarch, Vogue Fashion, Fashion Models, Edita Vilkeviciute, Vogue Germany, Fashion Photography, Patrick'S Demarchelier, Feathers, Patrick Demarchelier
Edita Vilkeviciute by Patrick Demarchelier for Vogue Germany - feathers - veren - naturel
photo of vogue fashion models - edita vilkeviciute vogue Germany models.com
Fashion Photography feather headpiece
... beyond-ordinary
Natural Makeup, Makeup Tutorials, Pretty Eye, Everyday Makeup, Natural Eye Makeup, Eye Make Up, Eyemakeup, Smokey Eye, Natural Looks
natural makeup look. first apply natural light beige/creme colour on your lid, then use a bronzer! or a light natural looking brown and apply it in your crease. the line your eye and if you would like to you can wing it out. then grab a smudging brush and smudge out the eyeliner. and lastly apply some false lashes and you have completed your natural light smokey eye :)) xoxo - alexfashion89
Pretty eye make up
Eye Makeup Tutorial | natural eye makeup | everyday makeup
Eye makeup Tutorial - #natural #makeup #eyemakeup #subtlemakeup - bellashoot.com
These ideas are brilliant! diy-projects
Make Life Easier, Remember This, Hull Strawberries, Around The House, Clever Ideas, Life Hacks, Storage Ideas, Households Tips, Help Hints
25 clever ideas for help around the house from the kitchen to the family room to the garden! You will say at least once..."why didnt i think of that!!" first of the Clever ideas: hull strawberries with a straw
25 clever ideas to make life easier including storage ideas, how to remove marks, how to keep apples from browning, etc
Hulling strawberries using a straw and other helpful hints and tricks
25 clever ideas to make life easier // simple life hacks
Mouths of Mums 24 Clever Ideas To Make Life Easier | Article | easy way to hull strawberries
25 clever ideas to make life easier. I want to remember this one when I make strawberry jam.
25 clever ideas to make life easier. Neat household tips.
southern-living
Decor, Handbags Storage, Purse Storage, Purses Storage, Closet Organization, Handbag Storage, Pur Organizations, Pur Storage, Storage Ideas
Need this for purse storage. love this handbag storage idea! Leather bags especially need air circulation. Functional and oh so purdy.
hanging bags, purse storage, closet organization
puppies, puppies, puppies illustration
Cute Puppies, Little Puppies, So Cute, Teddy Bears, Cocker Spaniel, My Heart, Puppies Love, Cuddling Buddy, So Sweet
Cute puppy sleeping with teddy bear. So cute!
my heart is hurting this is so sweet
everyone needs a cuddle buddy. My heart literally ached this is so cute!
Puppy Love <3 Puppy with Teddy bear. Aww, So Cute!
Even a cocker spaniel puppy loves its teddy bear
I Need You My Teddy!! That little puppy is so cute, curled up with the teddy bear :)
Christopher Meloni eye-candy
This Man, Eye Candy, True Blood, Trueblood, Chris Meloni, Blue Eye, Chrismeloni, Elliot Stabler, Christopher Meloni
chris meloni | Christopher Meloni photos
Christopher Meloni. Tough-guy cop eye candy.
Christopher Meloni beautiful blue eyes and so sexy
Actor Christopher Meloni joins cast of True Blood.
Chris Meloni. Because Elliot Stabler always makes a crappy day better.
Christopher Meloni, I am SO glad you're on TrueBlood now :D
elegant party-planner
Wedding Ideas, Small Group, Wedding Tables Centerpieces, Cool Ideas, Wedding Reception, Gardens Wedding, Round Tables, Gardens Parties, Wedding Tables Decor
What a cool idea for a wedding reception. No one could complain about where they'd sit.
Garden Party Engagement Party - room set-up
round table.
round-serpentine small group setup
Small wedding reception, Reception for a beach or garden wedding
Wedding Reception Table Decorations | Wedding Table Decoration Ideas | Wedding Decor
pictures of wedding reception tables | ... for Wedding Table Centerpieces Ideas For Wedding Table Centerpieces
Free Wedding Ideas | Decorations for Wedding Table Centerpieces Ideas For Wedding Table ...
Jovellana punctuata - commonly known as the teacup flower. my-secret-garden
White Flowers, Teacups Flowers, Teas Cups, Unique Plants, Unusual Flowers, Unique Flowers, Things, Jovellana Punctuata, Jovellana Punctata
Tea cup flower
Things so small and delicate...the name of these is not known, all they have been called was a teacup flower, with a request to tell what kind they are.
Teacup Flower (Jovellana punctata)
white flowers
Teacup flower - Jovellana punctuata.
unusual flowers | Fennel and Fern » The teacup flower
peacock feather shoes my-style
Peacock Feathers, Peacocks, Fashion Shoes, Style, Wedding Shoes, Peacock Shoes, Peacock Wedding, Bridesmaid Shoes, Heels
O...M...Goodness purple peacock heels for my purple peacock wedding!!!
Purple Peacock Heels, wedding shoes
Love the peacock detail #fashion #style #shoe #shoes #fashionista #pumps #heels
peacock feather bridesmaids shoes
Peacock #shoes #my shoes #girl shoes #girl fashion shoes
Purple peacock shoes because you can never have too many pairs of impossibly high heels decorated with peacock feathers.
cool nails :) #nails, #style my-style
Nails Art, Nude Nails, French Manicures, Spring Nails, Nails Tips, Colors Nails, Summer Nails, French Tips, Nails Polish Colors
Summer nails! nude nails with colored edges - ooh la la!
nude nail polish color tips
Neon French Manicure *Shany Nail Art Set (24 Famouse Colors Nail Art Polish, Nail Art Decoration) *Details here => http://www.amazon.com/gp/product/B005X2F7KI/ref=as_li_qf_sp_asin_il?ie=UTF8=1789=9325=B005X2F7KI=as2=bestbuygameco-20
neutral with pops of color nail tips. So cute!
Spring nails. french tips. =========================== nail art | nail polish | nails | nail design
Nude nail polish with several pastel nail polish colours for the manicure tip, cute spring nail art designs
love this apron sew-many-ideas-sew-little-time
Sewing Projects, Half Aprons, Alcohol Drinks, Diy Gifts, Cute Aprons, Aprons Patterns, Sewing Tutorials, Aprons Tute, Aprons Tutorials
SEWING PROJECT
The Totally Cute Apron Tute! I <3 aprons!
cute apron pattern - alittle more difficult then I may want to attempt
The totally cute apron tutorial. (but I would have to sew a bib on it!
cute apron #diy #diy gifts #do it yourself #diy decorating ideas| http://handmadepaula.blogspot.com
Sewing Tutorial - How to Make a Half Apron