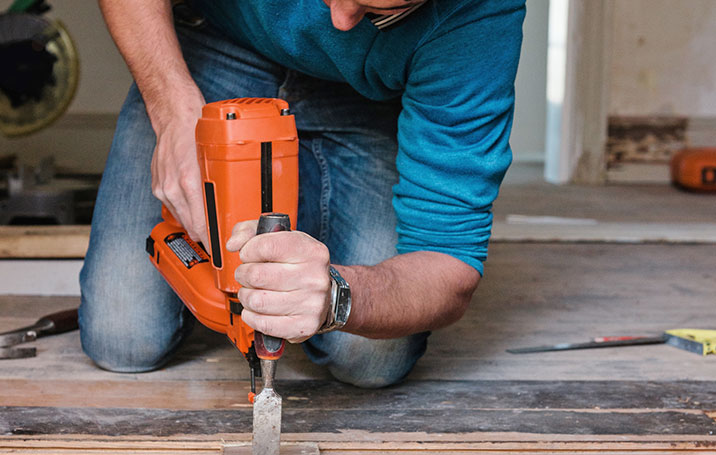 He used Pinterest to redo his floors
Join Pinterest to find all the things that inspire you.
50+
billion Pins
to explore
15
seconds to
sign up (free!)
Elegant
Flowers Cupcakes, Cute Cupcakes, Pretty Cupcakes, Idea, Color, Wedding Cupcakes, Bridal Shower, Cups Cakes, Cupcakes Rosa-Choqu
Wedding Cupcake Class by Fair Cake bridal shower idea too!
love these pretty cupcakes for a spring shower or tea party... baby room color ideas
Wedding Cup Cakes Ideas: Wedding Flowers Cupcakes ~ ucakedecoridea.com Colors Inspiration
Instead of offering cake try some cute cupcakes! I like this idea
Carmel Pumpkin Cheesecake!
Bottoms Minis, Caramel Pumpkin, Black Bottoms, Minis Caramel, Caramel Cheesecake Bites, Hershey Kiss, Pumpkin Spice, Pumpkin Cheesecake, Minis Cheesecake
Black Bottomed Mini Caramel Pumpkin Cheesecake Bites: Black Bottomed Mini Caramel Pumpkin Cheesecake Bites: 8 whole Oreos, finely ground in food processor 1 1/2 Tablespoons melted butter 8 oz softened cream cheese 1/2 Cup granulated sugar 1/2 Cup pumpkin puree (I used Libby's) 1 large egg 1 teaspoon vanilla 1/2 teaspoon cinnamon 1/4 teaspoon fresh ground nutmeg 3 Litehouse Lowfat caramel dip (comes in a package of 6 20z little cups) 12 Pumpkin Spice Hershey Kisses, unwrapped 1. Preheat oven to 350 degrees F. Combine ground Oreos and melted butter into a bowl until well combined. Spoon into 12 mini cheesecake cups that have been sprayed with cooking spray. Press into the bottom of each cup so the crust is flat. Partially bake for 10 minutes then remove from oven. 2. In a stand or electric mixer beat the cream cheese, sugar and pumpkin until smooth. Beat in egg, vanilla, cinnamon and nutmeg until combined. Pour evenly into the 12 cups filling about 3/4 way full. Spoon about a teaspoon of caramel into the tops of each filled cup and swirl with a toothpick gently. Bake for 25-28 minutes or until cheesecake is cooked through. Let cool completely. 3. Remove cheesecakes from pan and top each with a spoonful of remaining caramel and a Pumpkin Spice Hershey Kiss. Refrigerate until ready to serve: 12 mini cheesecakes
Black Bottom Mini Caramel Cheesecake Bites
Ombre Ruffles
Ombre Cakes, Pretty Cakes, Colors, Ruffles Cakes, Cakes Design, Purple Cakes, Weddingcak, Birthday Cakes, Purple Wedding Cakes
pretty cake, pretty color
PANTONE Color of the Year 2014 - Radiant Orchid #Ombre Cake - birthday cake idea (16th)
Plum Ombre Cake design with more layers
Ruffled purple wedding cake | Maggie Austin #ruffled #purple #cake #wedding
Utilizar colores vivos es la tendencia en #WeddingCakes
LOVE this variation of the classic ruffle cake! 2 types of ruffles and love the variegated coloring
Carmel Apples
Fun Recipes, Apples Orchards, Apples Recipes, Fields Journals, Cakes Recipes, Carmel Apples, Apples Treats, Apples Cakes, Caramel Apples
Sticky caramel apple treats.
caramel apple recipe- time to go to the apple orchard
A Field Journal: Apple Week: Caramel Apples
caramel apple #Cake recipe #Cake #yummy cake| http://yummy-cake-chanel.blogspot.com
sweet carmel apple recipe
Heath Bar Blondies
Health Bar, S'More Bar, Heath Bar, Food, Tasti Recipes, Bar Recipes, Bar Cookies Recipes, Baking, Bar Blondi
Heath Bar Blondies... health bars are my favorite!!
Preheat oven to 350. Grease 9×9 baking pan. Sift together: 1 c. all-purpose flour ½ tsp baking powder 1/8 tsp baking soda ½ tsp salt. In another bowl, beat together 1 c brown sugar 1 stick melted butter. 1 large egg ¼ tsp vanilla. Stir the flour mixture into the butter mixture along with 1 c. coarsely chopped Heath bars. Pour batter into pan. Bake for 20 to 25 minutes. Let cool
Not quite the HEALTHY bar cookie recipe I was googling, but these Heath bar blondies do look scrumptious.
Candy Bar Recipes
Cheesecake cupcakes
Desserts, Sour Cream, Sourcream, Red Currants, Cream Tops, Martha Stewart, Tops Recipes, Minis Cheesecake, Cheesecake Cupcakes
Cheesecake Cupcakes with Sour Cream Topping Recipe -- A good way to incorporate red into the desserts with out flowers
cheesecake cupcakes with sour cream topping recipe -- decorate the tops with little clusters of white, pink, and red currants.
cheesecake cupcakes with sourcream topping
Cheesecake episode of Martha Bakes: New York-Style Cheesecake Cheesecake Cupcakes with Sour Cream Topping Mini Cheesecakes with Cherry Topping Italian Ricotta Cheesecake Raspberry-Swirl Cheesecake
Cheesecake Cupcakes with Sour Cream Topping Recipe :: Martha Stewart
Yum!
Buttercup Cookies, Decor Cookies, Cookiespeanut Butter, Yummy Cupcakes, Peanut Butter Cookies, Butter Cookiespeanut, Butter Cookies Peanut, Pb Cookies, Peanut Butter Cups
peanut butter cup pb cookies
Peanut Butter cookies with Peanut Butter #Decorated Cookies| http://decorated-cookies-359.blogspot.com
pnut buttercup cookies
Peanut butter cookies with peanut butter cups. I MAKE THESE. YUMMMY!!!!
Dried strawberries recipe, so chewy and delicious! They taste like candy but are healthy and natural.
Strawberries Dry, Healthy Snacks, 210 Degree, Healthy Recipes Snacks, Healthy Ovens Recipes, Healthy Strawberries Recipes, Ovens Dry, Be Better, Dry Strawberries
Dried strawberries in your oven. Delicious healthy snack. Strawberries dried in the oven. Tastes like candy but are healthy & natural. 3 hrs at 210 degrees. Might be better than Twizzlers.
It is so easy. Just put your berries on a cookie sheet and place them far enough apart. Bake in the oven at 210 degrees for three hours. In the Oven Dried Strawberries - Healthy Snack | My Thirty Spot
Spice Cake & Vanilla
Pumpkin Spice Cake, Spices Cakes Recipes, Cakes Mixed Recipes, Glaze Recipes, White Chips, Chips Pumpkin, Cake Recipes, Cream Chee, Pumpkin Spices Cakes
7 PAGES FULL of CAKE MIX RECIPES
White Chip Pumpkin Spice Cake - I make this every fall. YUM! But instead of the glaze recipe they give, I just microwave a can of cream cheese icing and dump it on top. DELICIOUS!
Chocolate Brownie Cheesecake!
New York Cheesecake, Yummy Cheesecake, Espresso Cheesecake, Chocolates Cheesecake, Cheesecake Newyorkcheesecak, Cheesecake Heavens, Coffee Desserts, Heavens Cheesecake, Brownies Cheesecake
Espresso Cheesecake
chocolate cheesecake
Cheesecake with Espresso, Cappuccino, Latte Or Macchiato! A coffee dessert
Red Velvet Cheesecake Lollipops
Cakes Bites, Cheesecake Cakes, Cakes Pop, Dinners Recipes, Red Velvet Cheesecake, Carrots Cakes, Cheesecake Pop, Cream Chee, Red Velvet Cakes
Red Velvet Cake Pops
Red Velvet Cheesecake Pops. Who doesn't love a good cake pop? http://www.rewards4mom.com/11-red-velvet-recipes-enjoy-cheat-days/
Red Velvet #Cheesecake Pops or carrot cake
I am loving cake bites and want to make them! If only I had time.....
Salted Carmel
Almond Milk, Shakes Recipe, Shakeology Recipe, Salts Caramel, Food, Desserts Healthy, Sea Salts, Chocolates Shakeology, Salted Caramels
Salted Caramel Chocolate Shakeology Shake Recipe: 1 scoop chocolate Shakeology 1 cup non-fat milk,almond milk, soy milk or rice milk 1 tsp. caramel extract 1 dash sea salt Ice to taste
Salted Carmel Chocolate Shakeology Recipe 1 scoop chocolate Shakeology 1 cup unsweetened ,almond milk, soy milk or rice milk 1 tsp carmel extract 1 Stevia packet dash sea salt Ice to taste. blend & enjoy! Shakeology® Lose Weight, Reduce Cravings, Increase Energy* Improve digestion & mood!! 70 all natural ingredients & super foods! Order your Shakeology here & let me be your Team Beachbody Coach! Yesterday you said tomorrow! No excuses! End the trend! www.shakeology.com/callierickard4