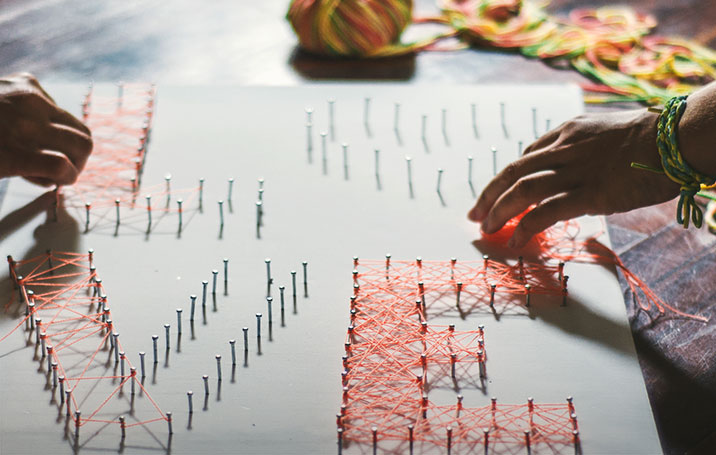 They used Pinterest to find new ways to DIY
Join Pinterest to find all the things that inspire you.
50+
billion Pins
to explore
15
seconds to
sign up (free!)
My daily 'go to'...
Eyeshadows Palettes, Too Faces, Makeup, Neutral Eyes, Faces Natural, Shadows Collection, Eye Shadow Palette, Natural Eyes, Eye Shadows Palettes
Too Faced natural eyeshadow palette
Too Faced Natural Eye collection: Normally I'm not one to spend a ton of money on eyeshadow. I'm one to splash out more on skin CARE than pigment... I figured so long as it's got a really nice lid primer, eye makeup is eye makeup. That being said, I really like this set. You can amp it up or make it a really nice "natural" day look... and for 9 shadows it's actually a pretty good deal. A warning for those who DO wear cheap shadows, this is highly pigmented, so you need to apply with a lighter hand than normal. Which, really, even makes this a better deal, as a little goes a long way.
Too Faced- Natural Eye Palette, My FAVORITE eye shadow palette
Too Faced Natural Eye Neutral Eye shadow collection
Gelly Roll gel pens.
Rolls Pens, Middle Schools, 90S Kids, Gel Pens, Childhood Memories, Gelli Rolls, Black Paper, Jelly Rolls, 90 S Kids
Gelly Roll Pens and Milky Pens, but you had to have black paper to make it more awesome. I loved my gel pens
Jelly Roll Pens... must have for middle school
gel pens.. i had so many!! #childhood memories
Gelly roll pens.. oh how.i.used to looove these pens in middle school. I even bought the black paper notebook to go with em 😍
urban decay all-nighter $11
Makeup Stay, Long Last Makeup, Makeup Sets Sprays, Nighter Longlast, Urban Decay, Longlast Makeup, Nighter Long Last, Urbandecay, Beautiful Products
Urban Decay All Nighter Long Lasting Makeup Setting Spray. Great for long summer days. Your makeup will flawless!
Urban Decay All Nighter Long-Lasting Makeup Setting Spray. Surprised the I haven't pinned this yet. I've been using it for a couple years now and it helps my makeup stay in place for a good amount of time.
All Nighter Makeup Setting Spray from Urban Decay is this Friday's favorite beauty product.
Urban Decay All Nighter Long-Lasting Makeup Setting Spray #Sephora #makeup #urbandecay
Love this palette
Book Of Shadows, Beautiful Colors, Anniversaries Books, Books Worth, Books Of Shadows
Urban Decay 15 yr anniversary Book of Shadows
Urban Decay anniversary palatte. Beautiful colors, highly pigmented.
China Glaze For Audrey
Nail Polish, Nails Colors, China Glaze, Nailpolish, Tiffany Blue, Colors Nails, Nails Polish, Summer Colors, Blue Nails
blue nails!
Favorite Nail Polish- China Glaze "For Audrey"
love this color nail polish.
China Glaze "For Audrey" FAV nailpolish
China Glaze For Audrey - Tiffany blue
China Glaze - For Audrey. What a fun summer color
"For Audrey"- One of my fave nail colors that I own
iPhone
Technology, Living Without3, I'M, Black Models
iPhone 4.I have 32GB Black model.
Technology I Love via Polyvore
unii cosmetics palette... love it!
Unii Palettes, Cosmetics Palettes
unii cosmetics palette
MAC Fluidline - Black
Make Up, Gel Eyeliner, Fluidlin Blacktrack, Mac Fluidline, Makeup, Eye Liner, Eyes, Beautiful Products, Best Eyeliner
MAC Fluidline - Eye Makeup - Beauty - Macy's
Regardless your age, flip to pages 44-45 to find out the best beauty products for you. Find out who's perfect for this MAC Fluidline Eyeliner, available at Macy's.
Mac Fluidline Blacktrack - Best Eyeliner
MAC Fluidline gel eyeliner in Blacktrack. I use a short angled brush to apply a thin precise line right at the lash line. (Also great for doing winged "cat eye" liner.)
eyeshadow primer
Eye Shadows, Decay Primers, Makeup, Eyeshadows Primers, Urban Decay Eyeshadows, Primers Potions, Eyeshadow Primer, Eye Primers, Eyeshadows Based
Urban Decay Eye Primer
Urban Decay Eyeshadow Primer Potion, Eyeshadow Base: Just a sweep of this miracle product before your favorite shadow delivers vibrant color that lasts all day The universal cream blends flawlessly into every skin tone Prevents eye shadow creasing Urban Decay's #1 best selling product Vintage Bottle
Love this stuff! Urban Decay Primer Potion in original.
Urban Decay Eyeshadow Primer Potion, Eyeshadow Base. If you plan on wearing your makeup all day and all night, this is a MUST!
eyeshadow!!
Naked Palettes, Eye Makeup, Best Eyeshadows Palettes, Urban Decay, Eye Shadows, Decay Naked, Colors Palettes, Eyeshadows Primers, Pallets
best eye makeup pallet for everyone!!!
Urban Decay naked... Best eyeshadow palette everrrrr
the urban decay naked palette. the end all be all of neutral eye shadows.
All natural color palette by Urban Decay
Urban Decay Naked Palette. Urban Decay's eyeshadow primer (left) is also a must. Crease-free eyeshadow all day. @Sephora or Ulta
eyeshadow
Bucketlist, Buckets Lists, Makeup Makeup, Makeup Fave, Eyeshadows Favorite, Mac Eye Shadows, Beautiful Mac, Mac Cosmetics, Mac Eyeshadows
i just want all of them. again, beautiful mac cosmetics that i want.
eyeshadow #favorites
When I am rich and famous, I will have every Mac eyeshadow.
Mac eye shadow tops it all!!!
Gerber Daisies
Gerber Daisies, Gerbera Daisies, Daisies Flowers, Wedding Bouquets, Fall Wedding Flowers, Fresh Flowers, Flowers Ideas, Christmas Flowers, Bright Colors
Gerber daisies have lots of pretty bright colors!
Gerbera daisies flowers - Google Search
fall wedding flower
daisy | The Playful Aspect of Your Gerbera Daisy Wedding Bouquets