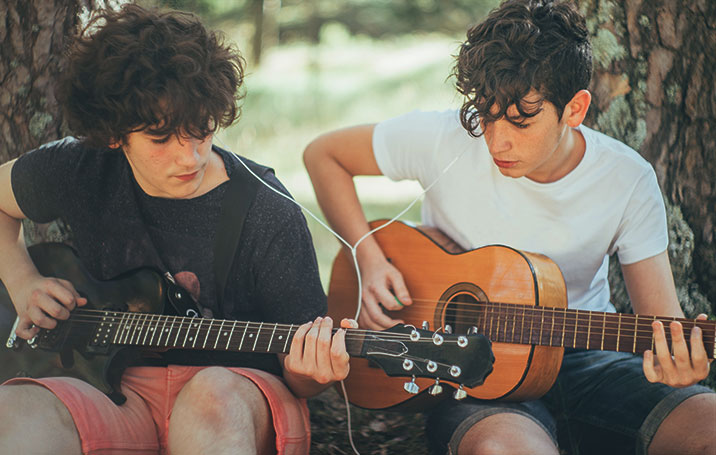 They used Pinterest to find new songs to learn
Join Pinterest to find all the things that inspire you.
50+
billion Pins
to explore
15
seconds to
sign up (free!)
BookBub alerts you to limited-time free and discounted ebooks matching your interests. Go to BookBub.com/pin.
12 Basic Readers You Probably Have Not Seen | www.beyondthecove...
Books Worth, Tattered Books, Living Books, Children Books
I love old books. Now that I am a bit older and I have some money to call my own, it is just a little hard to resist picking up a handful of old and tattered books from yard sales or other places. ...
A page-turning literary debut about a mother and her two teenage daughters escaping a cult and starting over.
Sorrow, Worth Reading, Wanna Reading, Books Jackets, Books Worth, Peggy Riley, Books Books, Reading Lists, Amity
Amity & Sorrow: A Novel: Peggy Riley. Book #10
Rereading books > rewatching movies.
Can't tell you how many times I have re read a book I love
Reading books I love over and over
Book Quote -- YES!!!
Books Addiction, Books Worth, Books Quotes, Reread Books, Reading Books, Re Reading, Books I Love, Books Reading, Books Life
Product Details
Worth Reading, Insurgent Divergent, Divergent Series, Books Divergent, Books Worth, Divergent Trilogy, Veronica Roth, Second Books, Books Reading
Second book in the series, first book divergent. Really good.
Insurgent. Book two of the Divergent Series. Divergent was great!
The second book in a new trilogy by Veronica Roth.
Insurgent (Divergent Trilogy)
Amazon.com: Divergent (9780062024039): Veronica Roth: Books
Worth Reading, Divergent, The Hunger Games, Young Adult, Youngadult, Books Worth, Veronicaroth, Veronica Roth, Books Review
14. A book worth reading: Divergent by Veronica Roth. The sequel, Insurgent is out this month. This is the best of contemporary YA dystopian literature ...you know, if you're into that kind of thing. *It's true I've absolutely both books.
Book Review of Divergent, by Veronica Roth #divergent #veronicaroth #insurgent #hungergames #thehungergames #tris #four #tobias #novel #fiction #books #reading #youngadult
Divergent, by Veronica Roth. If you need to get a dystopian fix, young adult series seem to be the thing now. This is the first of a trilogy, and certainly worth reading. If you liked The Hunger Games, you'll probably enjoy this series as well. About a 16 year old girl who lives in Chigaco - where the city is divided into 5 factions. When you are 16, you choose your faction, a choice that will define who and what you are for good. I really enjoyed this first book - interesting concept.
everybody should read this
Worth Reading, Books Worth, Meeting, Mitch Albom, Favorite Books, Great Books, People, Favourit Books, Heavens
The Five People You Meet in Heaven by Mitch Albom GREAT BOOK
"The Five People You Meet in Heaven" by Mitch Albom (2003) ----- Eddie, a fairground maintainance man, begins his story on his 83rd birthday - his last day on earth. To help him put his lifetime into perspective he meets five people from his past in heaven, some he knows - some he doesn't. ----- books worth reading
I think this maybe my favourite book of all time. "Strangers," the Blue Man said, "are just family you have yet to come to know"
The 5 People you Meet in Heaven Mitch Albom One of my favorite books.
on the list...
Worth Reading, Time Travel, Books Club, Books Worth, Favorite Books, Great Books, 112263, Reading Lists, Stephen King Books
One of my favorite books
Worth reading - wicked long.
My first Stephen King book . . . love time travel books, and this one was great. Plus, the main characters are an English teacher and a librarian.
11/22/63 GREAT book! Worth the read
This is on my reading list!