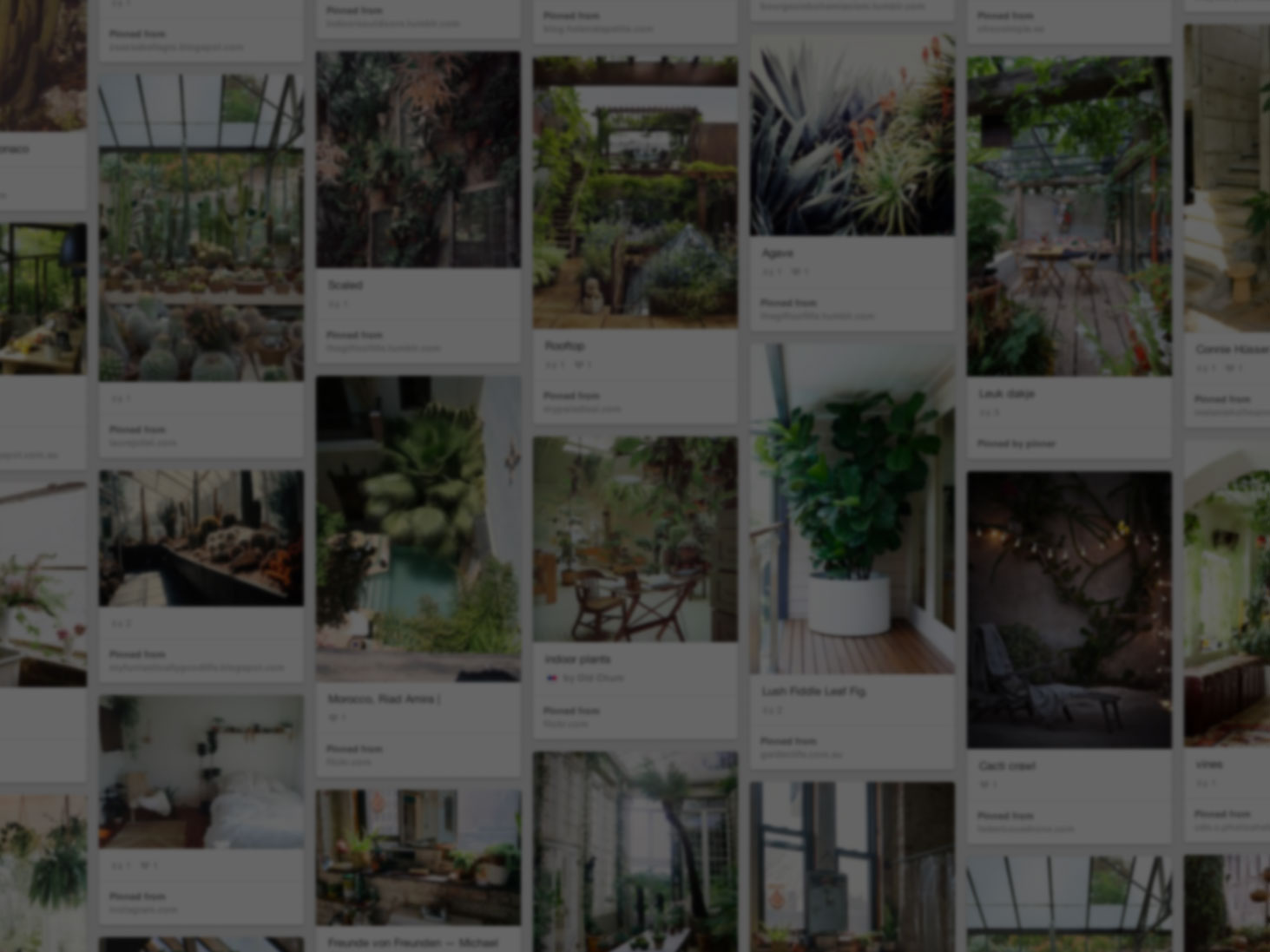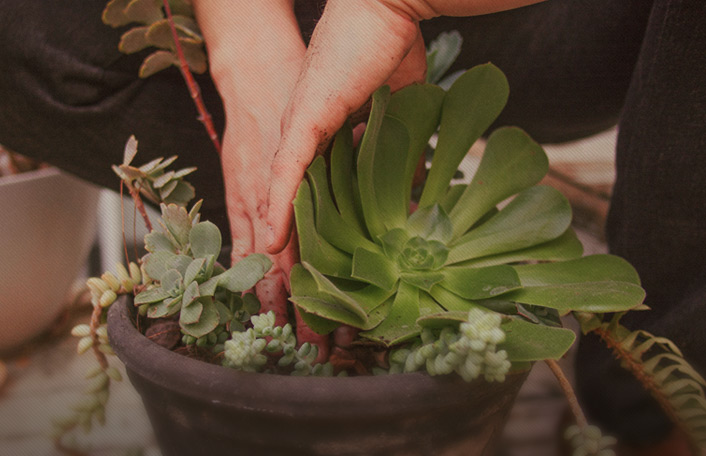 He used Pinterest to start his rooftop oasis
Join Pinterest to find (and save!) all the things that inspire you.
50+
billion Pins
to explore
15
seconds to
sign up (free!)
My romantic evening with sparkling cider and hubby
Diy Rooms, Romance Candles Lights, Sparkle Cider, Romantic Romances, Romancecandl Lights, 3 ʚïɞ, Rooms Decor, Romantic Ideas, Romances Ideas
Pinned from
Uploaded by user
red vision
Holidays Arrangements, Floral Centerpieces, Flowers Arrangements, Red Red, Red Flowers, Red Roses, Red Christmas, Winter Tablescapes, Christmas Arrangements
Holiday Arrangement of winterberry and red roses
Winter tablescape- but in white
red flower arrangement
❊ Red Christmas memories ❊ / ~Red Roses Christmas Center Piece~~~
Christmas Arrangement
stunning holiday floral centerpiece
My love is like a red, red rose...
Pinned from
dranilj1.wordpress.com
.
Cherries Blossoms, Spring Flowers, Dreams Home, Benches, Real Life, Gardens Paths, Beautiful, Flowers Trees, Pink Gardens
Cherry Blossoms; I so want to sit and read for hours on this bench.
Adore spring flowering trees
Spectacular - would love to be there in real life ! Glob :0
Pink Garden. How beautiful is this........
Beautiful Cherry Blossoms
Pinned from
bettybroccoli.tumblr.com
50 Ways to Inspire Your Husband
Good Ideas, Families Life, Future Husband, Awesome Ideas, Sweet Ideas For Husband, Happy Marriage, Happy Husband, Leap Of Faith, Great Ideas
AWESOME ideas to make your hubby feel valued, appreciated and cherished! "These really are great ideas!!!"
Some good ideas.... Original pin: AWESOME ideas to make your hubby feel valued, appreciated and cherished!
happy husband!
AWESOME ideas to make your hubby feel valued, appreciated and cherished! (FUTURE HUSBAND) :D
To have a happy marriage, you BOTH must be fulfilled.
from Family Life
"When you believe in him, he is secure. He can take the leaps of faith required to surmount fear. He can bear up under pressure, pioneer new territory" These are such great ideas, that one day, I will need someone to remind of. For all you married peeps... these seem like great ideas! Some taking very little effort and some that take a lot... but all of them seem worth the investment!!
Pinned from
momlifetoday.com
Belle the Magazine . The Wedding Blog For The Sophisticated Bride
Red Centerpieces, Wedding Receptions Decor, Color, Diy Wedding Centerpieces, Red Rose, Wedding Plans Ideas, Flower, Red Wedding, Center Pieces
Red centerpiece DIY- Can this be done in purple and pink?
Wedding Reception Decorations | red #Wedding #Ceremony #Purple themed wedding #purple #sashes #flowers #chaircovers #tablerunner #white #spring #hotcolors #favorites visit is at www.chaircoverfactory.com
Including stargazer lilies in this wonderful arrangement of red roses would include the two flowers that mean the most to me and stick with our wedding colors: crimson and cream!
nighttime weddings diy | Fall Wedding Centerpieces DIY Wedding Centerpieces Tips not sure about the red though. maybe a difff color
YOU CAN JUST THE RED ROSE CENTER PIECE I MADE ;-)
All the red is quite striking!!! Flower Guide: Roses | Wedding Planning, Ideas & Etiquette | Bridal Guide Magazine
Pinned from
bellethemagazine.com
Garden path.
Brick Paths, Dreams Home, Gardens Design Ideas, Gardens Paths, Garden Paths, Modern Gardens Design, Ruby Slippers, Interiors Gardens, Gardens Pathways
Love this garden path. I'm going to do this in yellow brick in my dream better start clicking the heels of my ruby slippers #modern garden design #garden design #garden interior #garden design ideas| http://garden-design-ideas.blogspot.com
Brick path
Garden Pathway
Love this garden path. I'm going to do this in my dream home...
.
Pumpkin Breads, Pumpkin Pictures, Wagon Loaded, Autumn Fall, Autumn Mornings, Pumpkins Etc, Fall Pumpkins, Pumpkin Wagon I, Pumpkin Patches
Pumpkin wagon...I can smell the chill in the air, the musty smell of Autumn, I can hear the crunch of dry leaves on my feet. I can taste the hot apple cider and pumpkin bread.... AAHH Autumn!!!
Pumpkin wagon. I can smell the chill in the air, the musty scent of Autumn.
Wagon load of pumpkins:500px / Daily smart photodigest
Pumpkin Wagon...can't wait to go to the pumpkin patch!
fall pumpkin wagon
autumn morning
Pinned from
raspberrytart.tumblr.com
Moroccan Riad - Marrakech
Gardens Ideas, Moroccan Design, Real Estates, Marrakech Morocco, Formal Gardens, Moroccan Riad, Estates Sales, Moroccan Style, Riad Marrakech
Beautiful Moroccan style
Elegant, balanced and colourful, Moroccan design is the perfect choice for social spaces.
Exotic formal garden - beautiful
Moroccan Riad, Marrakech, Morocco
Moroccan Riad - Marrakech // Great Gardens Ideas //
Pinned from
mauresque-immobilier.com
Somebody isn't letting lack of garden space keep them down :)
Flowers Gardens, Dreams Houses, Little Houses, Color, Flowers Planters, Gardens Spaces, Small Spaces, Shutters, Hanging Baskets
COLORFUL FLOWERS, STONE BORDER, SHUTTERS AND HANGING BASKETS ADD SOME SERIOUS CURB APPEAL.
Little House of Happy
This reminds me of Switzerland and their amazing ability to optimize small spaces with loveliness....
Happy house! Red Shutters and balcony with tons of colorful potted plants #flowers #gardening
*Pops of colors with flowers and potted and hanging plants* Somebody isn't letting lack of garden space keep them down :)
dream house, architecture, residential, perfect home, home design inspiration, home ideas, flowers, garden
Pinned from
in-the-secret-garden.tumblr.com
Outdoor Spaces Outdoor fabulousness!
Ideas, Dreams, Outdoor Living, Outdoor Rooms, Tent, Backyard Retreat, Rugs, Outdoor Spaces, Back Yard
Like the tent setup but not such a fan of the rugs
Dream backyard retreat.
Like the outdoor rug idea
There are some really cool ideas to pull from this outdoor room
red rugs Outdoor Spaces
Outdoor Living Spaces | Ideas for Outdoor Sanctuary Retreat
dream in the back yard
Pinned from
thatbohemiangirl.tumblr.com
Dior
Fashion, Red, Style, Vintage, Christian Dior, Dresses, Dior Couture, Patrick'S Demarchelier, Haute Couture
Christian Dior Haute Couture Photo By Patrick Demarchelier
Christian Dior, 1960 - Photo by Patrick Demarchelier color fashion illustration vintage style 60s party dress red black full skirt puff bubble
Dior Couture book by Patrick Demarchelier #fashion #vintage #red
Pinned from
thelingerieaddict.tumblr.com
wallpaper
Wallpapers Powder Rooms, Wallpapers Large, Wallpapers Covers My Wal, Wallpapers Covermyw, Pink Wallpapers, Nice Wallpapers, Fabrics Wallpapers, Wallpapers Free, Nice Places
Grey and Pink Wallpaper
wallpaper large red raspberry pattern
Nice wallpaper
wallpaper free
Pinned from
designspongeonline.com
Big girl room
Little Girls, Girls Bedrooms, Polkadot, Minnie Mouse, Polka Dots Wall, Teen Girls, Girls Rooms, Kids Rooms, Accent Wall
Minnie Mouse polka dot wall -- LOVE this for a little girls room
Polkadot walls, Girls room
This would be a super cute accent wall for a little girls room. Especially with lots of Minnie mouse!
hmmm. Minnie Mouse polka dot wall? good for kids room. wonder what could do in adults?
pinterest teen girl bedroom ideas | Teen girl room- love the pillows!