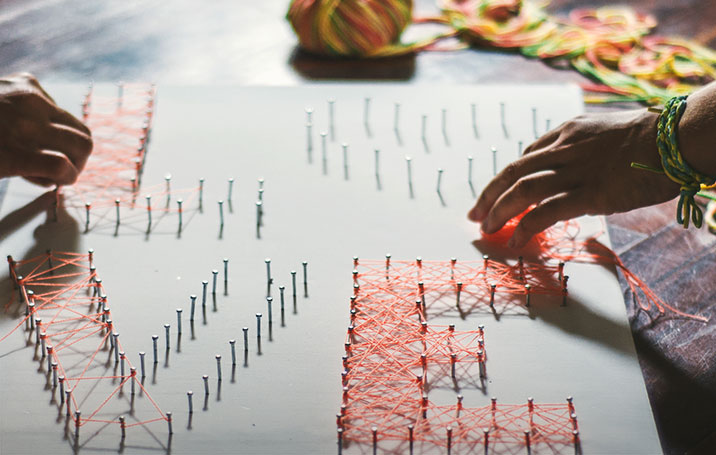 They used Pinterest to find new ways to DIY
Join Pinterest to find all the things that inspire you.
50+
billion Pins
to explore
15
seconds to
sign up (free!)
Orphanage Guitars. We think it's time you have the opportunity to design your own custom carved-top electric guitar. Nicole Novembrino Barnes
Guitar Design, Orphanag Guitar, Carvings Tops Guitar, Electric Guitars
Cute
Small Moments, Engagement Photo, Music Instruments, Plays Guitar, Scenes Inspiration, Happy Moments, Guitar Players, Cities Life, Wonder Life
distance evokes lonely city life
it's the small moments that make my heart smile
it's a wonderful life.
sporadic, happy moments.
Engagement photo
Street guitar player
If a boy would sing and play guitar for me>>> he's a keeper
#scene inspiration
Enjoy playing any musical instrument
"I wish we could go here..." Sescoop - 6º Festival by Miagui Imagevertising , via Behance
Favorit Place, Islands Adverti, Photo Manipulation, Guitar Islands, Work Bi Miagui, Photo Illustrations, 6Th Festivals, 6º Festivals, Miagui Imageverti
SESCOOP - 6TH FESTIVAL
Guitar island
Sescoop - 6º Festival by Miagui Imagevertising, via Behance

by Miagui Imagevertising
Saw this beauty in Clawsons, totally going to save up.
Electric Guitar
0.0
Guitar Cases, Lord Rocks, The Doctors, Things Whovian, Doctors Guitar, Rocks Music, Whovian Stuff, Chameleons Circuit, Tardis Guitar
The doctors guitar.
Tardis guitar case
Things a Whovian should do: Check out Time Lord rock. Time Lord rock or "Trock" for short, is basically what its name says: rock music about Doctor Who. We suggest you check out Chameleon Circuit (the first Trock band created)
guitar
Guitar Lessons, Wraps Bracelets, Music Instruments, Plays Guitar, Hands, Guitar Art, Guitar Players, Things, Acoustic Guitar
Music is also a very important part of my life. My dad and I started taking guitar lessons together when I was thirteen and I haven't set it down since. Playing guitar helps me to relax and unwind after a long day.
If you can picture who this hand belongs to, it looks like mine when I learn to play the guitar. A dozen bracelets, and a hand on that first fret :)
Guitar Art
indie guitar player
#guitar #music #jewelry #wrap #bracelets #color
guitar <3 fav thing to play
Learn to play a musical instrument with some degree of skill. (piano, guitar, harmonica?)
Acoustic guitar
Way to cure a sweet tooth
Music, Custom Guitar, Customguitar, Bubbles Gum, Gumball Guitar, Gumball Machine, Guitars, Bubblegum, Electric Guitar
The Gumball Guitar from Helmet Guitars > gumball machines
Bubblegum guitar! #music #guitar #bubblegum http://www.pinterest.com/TheHitman14/music-paraphenalia/
Bubblegum Vending Electric Guitar..
Bubble Gum Gumball Guitar - made by Rich Roland
gumball guitar for that bubble-gum pop music
Rockinpicks: Custom Guitar Artwork 2012
Just yes.
Big Rings, Statement Rings, Cocktails Rings, Gypsy Jewels, Boho Jewelry, Boho Gypsy Jewelry, Gemstones Rings, Jewelry Boho, Bohemian Jewelry
Gemstone rings on hippie hands. For more follow www.pinterest.com/ninayay and stay positively #pinspired #pinspire @ninayay
gypsy jewelry #boho #rings
Gypsy Jewels #NWvintage
cocktail rings.
Statement Rings
Boho Rings | Bohemian Jewelry
Big rings♥
☮ American Hippie Bohemian Style ~ Boho Jewelry .. big rock rings
How To Play Guitar "Sweet Home Alabama" Easy Guitar Songs
Sweet Home
How To Play Guitar "Sweet Home Alabama" Easy Guitar Songs - http://www.thehowto.info/how-to-play-guitar-sweet-home-alabama-easy-guitar-songs/

by guitarlessonsworld
cocobolo wood/ taylor acoustic guitar
Travel Guitar, Guitar Stuff, Acoustic Guitars, Taylors Guitar, Hollow Body Guitar, Taylor Guitars
cocobolo wood Cocobolo | Taylor Guitars