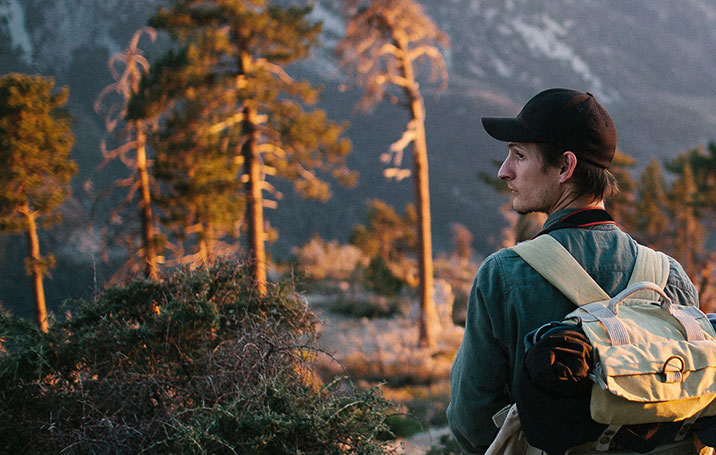 He used Pinterest to explore new campsites
Join Pinterest to find all the things that inspire you.
50+
billion Pins
to explore
15
seconds to
sign up (free!)
Travel Token, Travel Lo Voy, 20S, Travel Plz, Travel Bugs, Travel Backpacks
I've got the travel bug // 10 trips to take in your 20's
Cancun...
Cancun Mexico, Sagrado Cenot, Swim Hole, Buckets Lists, Dreams, Places I D, Cancunmexico, Riviera Maya, Cenot Azul
Sagrado Cenote Azul, Cancun. We went in the cenotes in Riviera Maya. beautiful...
Bucket list: Sagrado Cenote Azul, Cancun, Mexico. Because the cenote I went to in Cancun wasn't as cool as this.
Best Swimming Hole ~Sagrado Cenote Azul, Cancun.
.
Český Krumlov, Beautiful Places, Magic Places, Old Town, Czech Republic, Visit, Travel, Heritage Site, Ceski Krumlov
Cesky Krumlov. Czech Republic. It looks like it would be a beautiful place to visit someday. I love how green it is.
~ Old town of Český Krumlov, a UNESCO World Heritage Site in Czech Republic - Travel ~
Cesky Krumlov, Czech Republic what a magical place!
Cesky Krumlov, Czech Republic - The southwestern castle city of Cesky Krumlov is one of the Czech Republic's finest medieval sites. Its Old Town is a UNESCO-designated World Heritage Site, a maze of twisting alleys built around the extensive Cesky Krumlov castle. Saunter through crooked, cobblestone streets on foot and soak up the atmosphere of this impeccably preserved medieval gem. The gushing Vltava, popular with rafting enthusiasts, darts through the town., via Carol Ann
Serifos, Greece
Amazing, Buckets Lists, Beautiful, Full Moon, Travel, Places, Serifo Islands, Serifo Greece, Greek Islands
Serifos island a Greek island municipality in the Aegean Sea, located in the western Cyclades, south of Kythnos and northwest of Sifnos. It is part of the Milos regional unit.
Serifos island, Greece. Okay so Greece used to be a place I wanted to go so bad, but not at the moment. Still beautiful.
Serifos, Greece. BEAUTIFUL Greece is the first place on my list.
Oh to visit here would be amazing Serifos, Greece
Serifos island, Greece -Travel Bucket List
Serifos, Greece love the full moon.
Nafplio, Greece
Favorite Places, Dreams, Building In Greece, Nafplio Greece, Absolutely Beautiful, Beautiful Greece, Winteri Nafplio, Nafplion Greece, Greece Beautiful
Nafplio, Greece-been there and it was like a dream:)
Σεργιάνισμα στο χειμωνιάτικο Ναύπλιο..!! Strolling in the wintery Nafplio, GREECE!! Φωto (by Dimitris Tilis)
Nafplio, Greece - one of my favorite places on the planet
Nafplio, Greece- It was the original capital of Greece. The bay was absolutely beautiful!
Nafplion, Greece

by dimitil
.
Montblanc, Winter Olympics, Monte Blanc, Chamonix France, Moon Miele, Mountain Bike, Places, Skiing Resorts, French Alps
Chamonix - Mont Blanc French Alps
Chamonix France, a wonderful outdoor-driven and picturesque place. It is ideal for vacationers who go climbing, skiing, mountain biking, etc. and you get to eat amazing french food when you are worn out at the end of the day.
Chamonix, France - we vacationed there shortly after the 1992 Winter Olympics in Albertville and had a life-size mascot in our bedroom.
Chamonix, France- prettiest ski resort - where I got engaged
Ideas para una luna de miel romántica
Chamonix, France, at the base of Mont Blanc-- quite possibly my favorite place in the who world!
.
Blue Accent, Buckets Lists, House Trim, Blue Doors, Colors, Islands, Travel, Places, Skiatho Greece
brexians: Part of Greece | Colors of Greece by P•A•U•L | Photography on Flickr. #skiathos #greece #visitGR #islandsGR
Skiatos Island, Greece >> Let's do this! So beautiful! This is on the bucket list.
Skiatos Island - Greece #photography #travel #views #places #scenery #holiday #vacation #trips
planters match the house trim
Blue doors and windows, Skiatos Island, Greece...
Balcony, Skiatos Island, Greece. Love the blue accent color, so cheerful.
Kentucky
Beautiful Kentucky, Horses Farms, Open Spaces, Horse Farms, Hors Farms, White Fence, Kentucky Horses, Sweet Home, Horses Country
Beautiful Kentucky Horse Farms
Kentucky horse country
Iconic white fence on rolling hill at Kentucky horse farm
Kentucky... home sweet home
Paris Paris Paris
Tours Eiffel, Buckets Lists, Favorite Places, Eiffel Towers, Black And White, Paris France, Places I D, Paris Paris, Photo
Paris Paris Paris...my favorite place.
CLOUDS~~La Tour Eiffel / Paris, France
Eiffel Tower, Paris, France, black & white photo
Paris Paris Paris on my bucket list to cross off with my bff this yr or next
paris Paris Paris Paris-Love the black and white photo.
Étretat, France
201Tretat, 201 Tretat, Favorite Places, Beautiful Places, Vacations Ideas, Places I D, Normandy France, Awesome Places, Amazing Beaches
Étretat, Normandie, France
Amazing beach