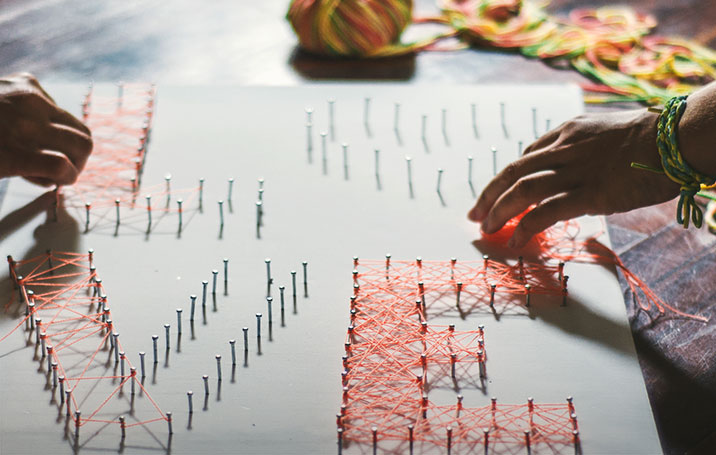 They used Pinterest to find new ways to DIY
Join Pinterest to find all the things that inspire you.
50+
billion Pins
to explore
15
seconds to
sign up (free!)
Baked Pumpkin Spice Donuts
Fall Spices, Donuts Baking, Pumpkin Donuts, Apples Cider, Baking Pumpkin Spices Donuts, Minis Muffins, Sweet Tooth, Fall Treats, Petite Pumpkin
Baked Pumpkin Spice Donuts Petite Pumpkin Spice Donuts Makes 24 mini donuts Print Recipe For Donuts: 1 3/4 cups flour 1 1/2 teaspoons baking powder 1/2 teaspoon salt 1 teaspoon cinnamon 1/2 teaspoon nutmeg 1/2 teaspoon allspice 1/8 teaspoons ground cloves 1/3 cup vegetable oil 1/2 cup brown sugar 1 egg 1 1/2 teaspoon vanilla extract 3/4 cup canned pumpkin 1/2 cup milk For Coating: 1/2 cup butter, melted 2/3 cup sugar 1-2 tablespoons cinnamon (more if you're a cinnamon lover) Preheat oven 350 F. Butter a mini donut pan and set aside. In a bowl, mix flour, baking powder, salt and spices together and set aside. In a large bowl (or the bowl of an electric mixer fitted with the paddle attachment) whisk together oil, brown sugar, egg, vanilla, pumpkin and milk until combined. Slowly add the dry ingredients into the mixture and stir until just combined, careful not to over mix. Using a pastry bag or a steady hand and a spoon, fill each donut cup with the batter. The donut cups should be fairly full, but not overflowing. Bake for 8-9 minutes, until donuts spring back when gently pressed (if you're using a larger donut pan, allow them to bake for 12-15 minutes). Turn donuts out onto a wire rack and allow to cool for a few minutes. While the donuts are cooling, melt butter in one bowl and combine the sugar and cinnamon in another. When donuts are still hot (but not too hot to touch), quickly dip each donut in melted butter, then coat in the cinnamon-sugar mixture. Serve immediately. *Note: If you're not going to serve the donuts immediately, you can bake them up to a day in advance and store them in an airtight container. Do not coat them in the butter/cinnamon-sugar mixture until just before serving or they may get soggy. You can also adapt this recipe for mini muffins. Just bake muffins for 10-12 minutes then follow the same procedure for coating.
pumpkin donuts (bake as mini muffins?)
Baked Pumpkin Spice Donuts. Dunk in some Apple cider for a fall treat!
Pumpkin Spice donuts. They're every bit as good as they sound. I made mine gluten free and added 1/2 teaspoon of xantham gum. It worked beautifully and they make your kitchen smell like fall spices. One thing I would add though is to lightly grease your donut pan and only fill the pan about 3/4's of the way. Otherwise they break coming out and they don't look like cute mini donuts anymore. Then you'll spend all day convincing your guests they're not muffins.
pumpkin spice donuts - baked, not fried. For my sweet tooth.
Healthy Cookie Dough dessert
Healthy Desserts Recipe, Cookies Dough Dips, Fun Recipes, Healthy Cookie Dough, Healthy Cookies Dough, Chocolates Chips Cookies, Cookie Dough Dip, Cookiedoughdip, Chickpeas
HEALTHY "Cookie Dough" Dip - tastes like chocolate chip cookie dough, but made with chickpeas!
Healthy cookie dough dip and other healthy dessert recipes. Genius.
CookieDoughDip -1 1/2 c chickpeas or white beans (1 can drained & rinsed) -1/8 t plus 1/16 t salt -just over 1/8 t baking soda -2 t pure vanilla extract -1/4 c nut butter of choice, or 3 T (if you don't want peanut butter, try oil) -up to 1/4 c milk of choice, if needed -3 T to 2/3 c sweetener of choice (depending on personal preference) -1/3 c chocolate chips (or carob chips) -2 to 3 T oats (or flax) Add ingredients (not chips) to food processor (not blender) & blend until smooth. Mix in chips.
Sugar Free Sweet Potato Frosting
Recipe, Dairy Free, Soy Free, Grains Free, Gluten Free, Sweet Potatoes, Buttercream Frostings, Sugar Free, Chocolates Buttercream
Ricki Heller's Gluten Free Soy Free Sugar Free Grain Free Vegan Chocolate "Buttercream" Frosting - uses sweet potato puree. Interesting . . .
Sugar Free, Grain Free, Dairy Free, Nut Free Soy Free Chocolate "Buttercream" Frosting
Ricki Heller's Gluten Free Soy Free Sugar Free Grain Free Vegan Chocolate "Buttercream" Frosting - WOW! If you are looking for gluten free vegan frosting recipes that will rock your world, Ricki Heller's incredible buttercream frosting will do the trick.
salted caramel cheesecake bars
Cheesecakebar, Salts Caramel Cheesecake, Fun Recipe, Cheesecake Bars, S'More Bar, Caramel Dulce, Leche Cheesecake, Salted Caramels, Caramel
Dulce de leche, salted caramel, cheesecake bars

by Made With Pink